Winter Gardens — The Shard
DaeWha Kang Design
Processes
Technical Design
Digital Fabrication
Finishing
Installation
What we did
Aldworth James & Bond was commissioned by visionary architects DaeWha Kang Design to deliver their concepts for a new Biophilic inspired office space in the Shard for client Mitie, a strategic outsourcing and energy services company, who envisioned two unique working zones for their new 12th floor office in the Shard.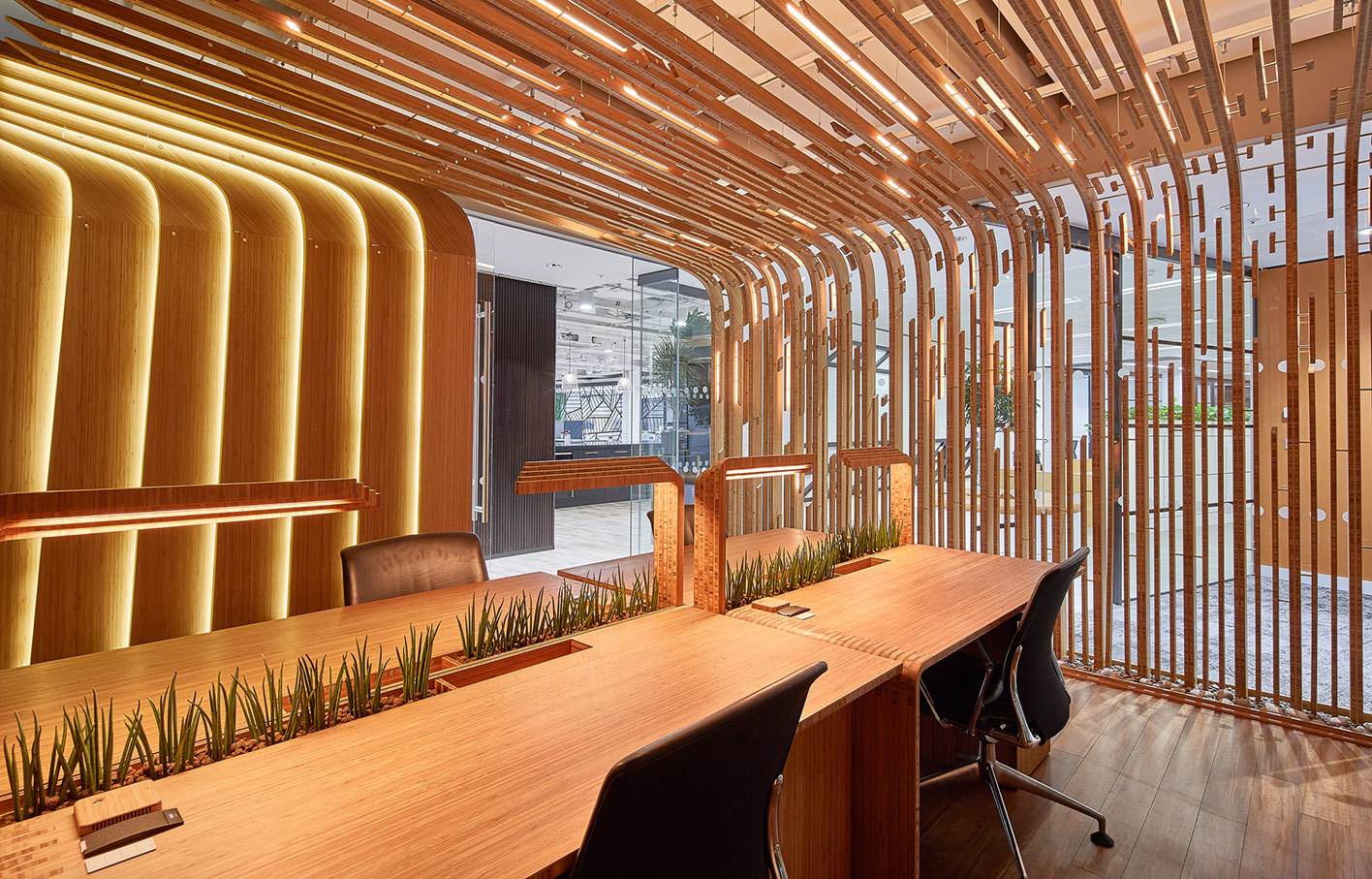 The first of the two sections, the 'Living Lab', featured bamboo plywood ceiling ribs spanning the full width of the space, providing a greater sense of privacy to the worker. The floor, four desks and task lights were also formed from different shades of textured bamboo ply - cut and assembled by our team - giving a holistic organic feeling the office space. Enhancing the experience, intergrated circadian LED lighting, linked to an astronomical clock were placed within the ribs and panels.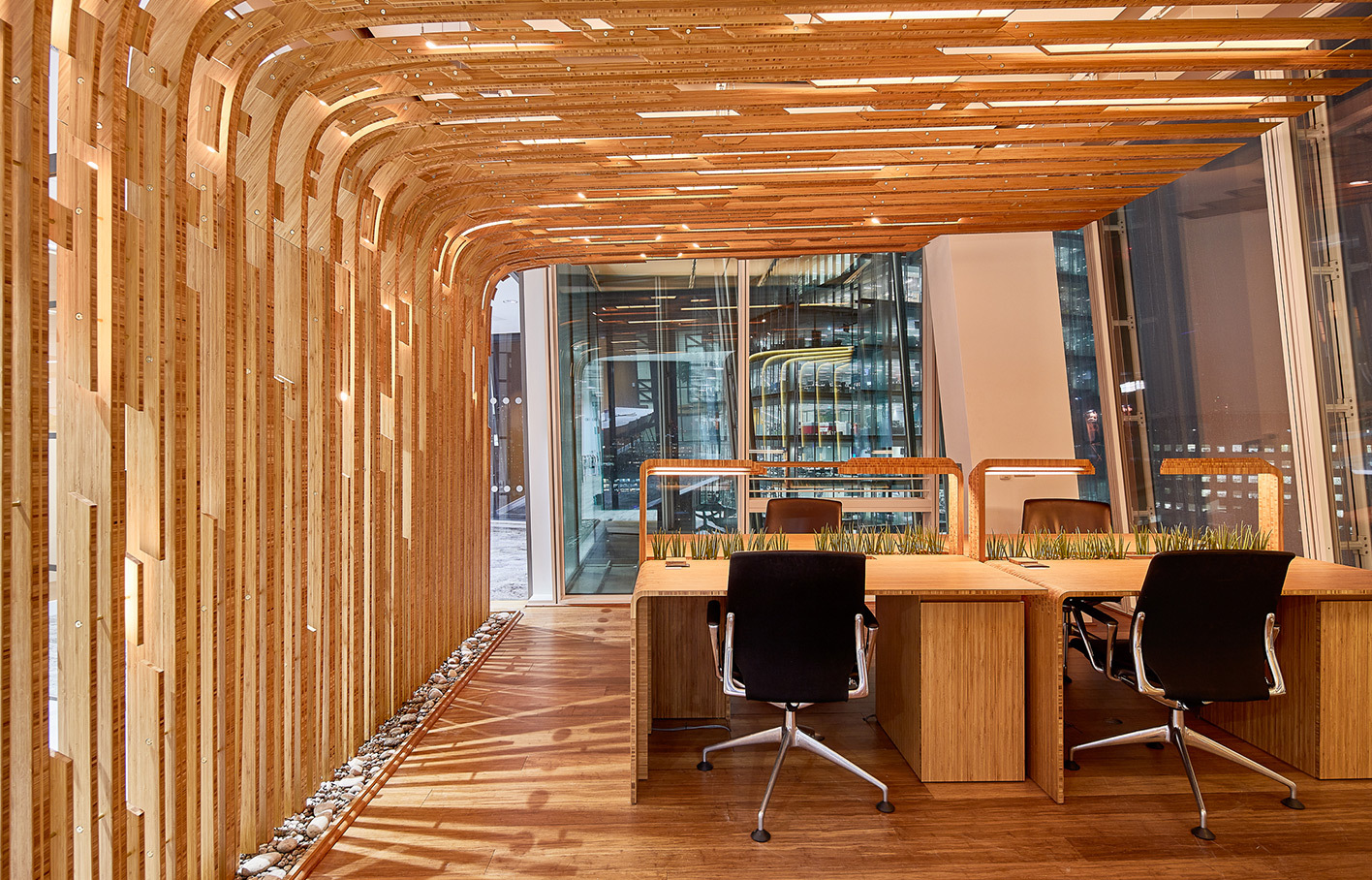 In the second section, the 'Regeneration Pods' were once again constructed from bamboo plywood and developed to follow Mitie's mental health and wellness initiative, providing a tech free meditative moment within the workday. Similar to the 'Living Lab' the bamboo have been constructed to provide a sense of shelter while workers access the views outside. The routed featherlike panels slot into the seventeen identical spines, with minimal cross support. Upholstered seating is fitted within the ply spines, also with circadian LED lighting. Environmental sensors - monitoring light, movement, humidity and temperature - were also integrated into the structures, making this an ambitious technical build for our team.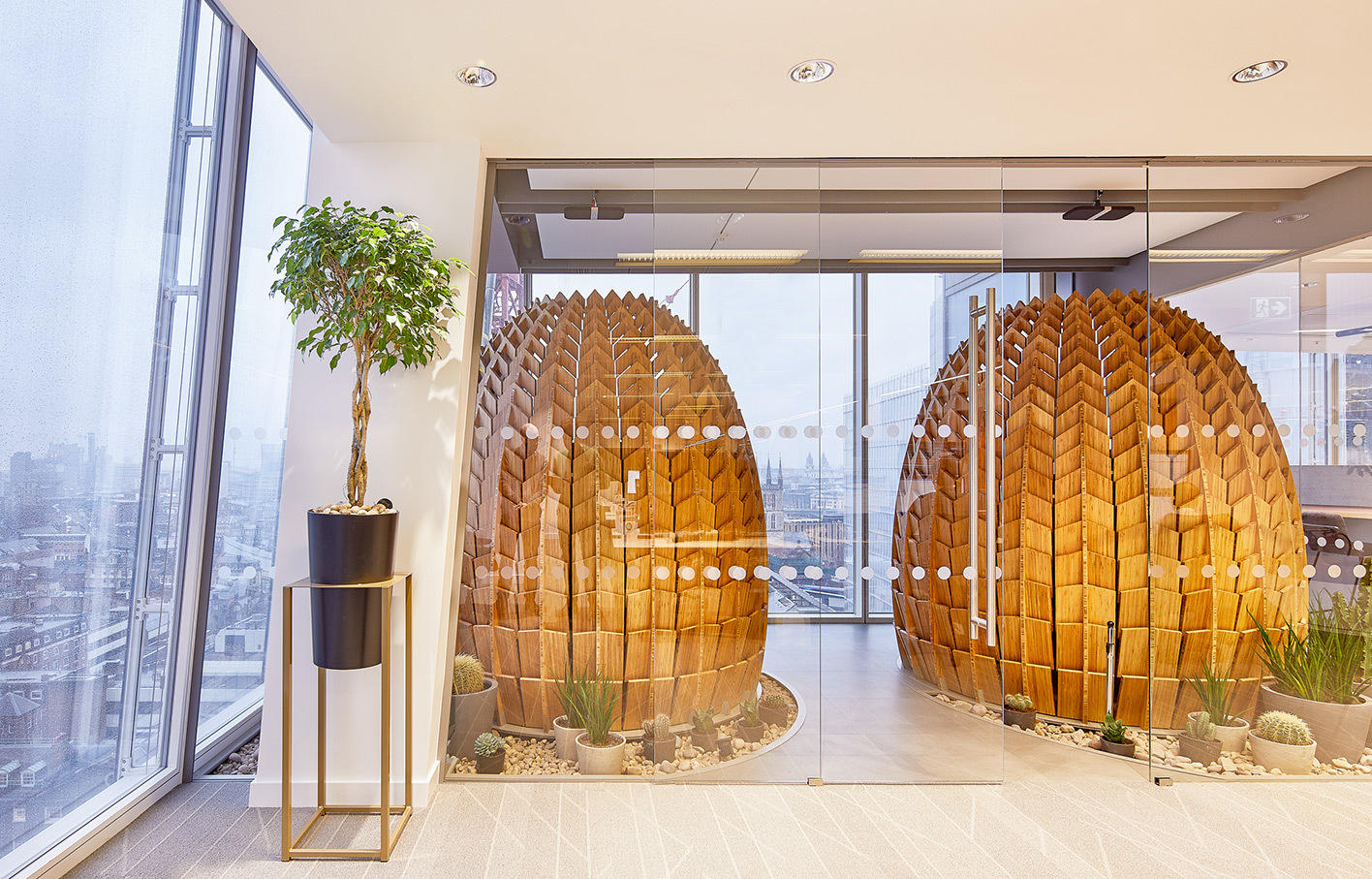 Over two thousand bamboo plywood parts were fabricated by our workshop teams for the Winter Gardens project, individually sanded, arris edged and finished by hand. We also constructed custom assembly jigs for the spines, ensuring a safe and snag-free build and install.
Photography by Tom Donald for Aldworth James & Bond, 2018

In the Press: