WeWork Waterhouse Square
Oktra
Processes
Joinery
Metalwork
Installation
Specialist finishing
What we did
WeWork Waterhouse Square is one of the larger WeWork offices in London, and our client Oktra commissioned Aldworth James & Bond to deliver the ambitious atrium fit out, including a twelve metre moss wall, as well as a reception desk, kitchen pantries and seating booths throughout the five storey Holborn building.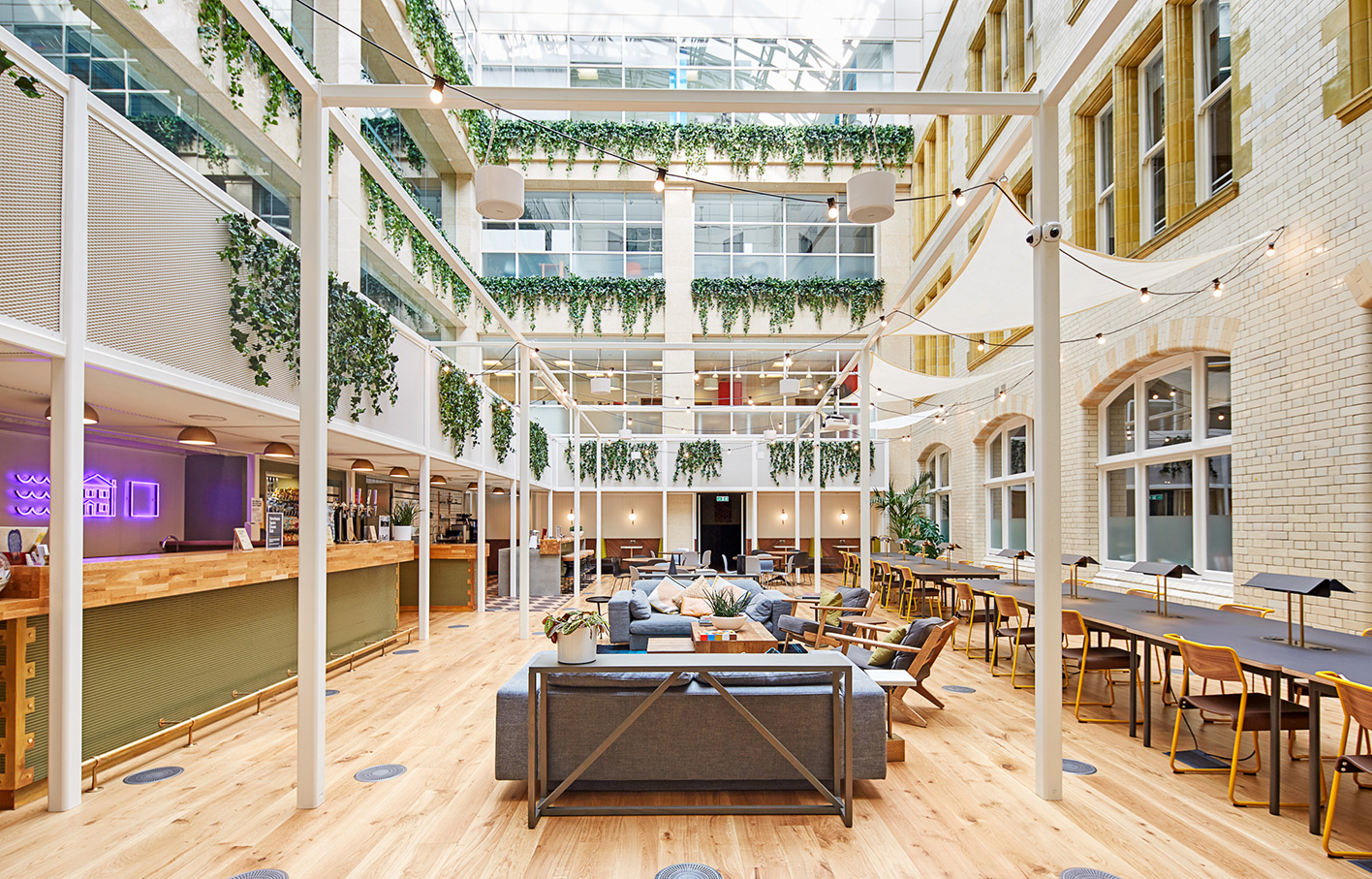 The ground floor atrium was fitted with a custom metal framework, powder coated white, in which panels of mesh were inserted above the bar area. Further work in the atrium included building the Community Bar, which featured a solid timber worktop. The reception desk in the main entrance features a metal frame with mesh and hand finished wood panelling.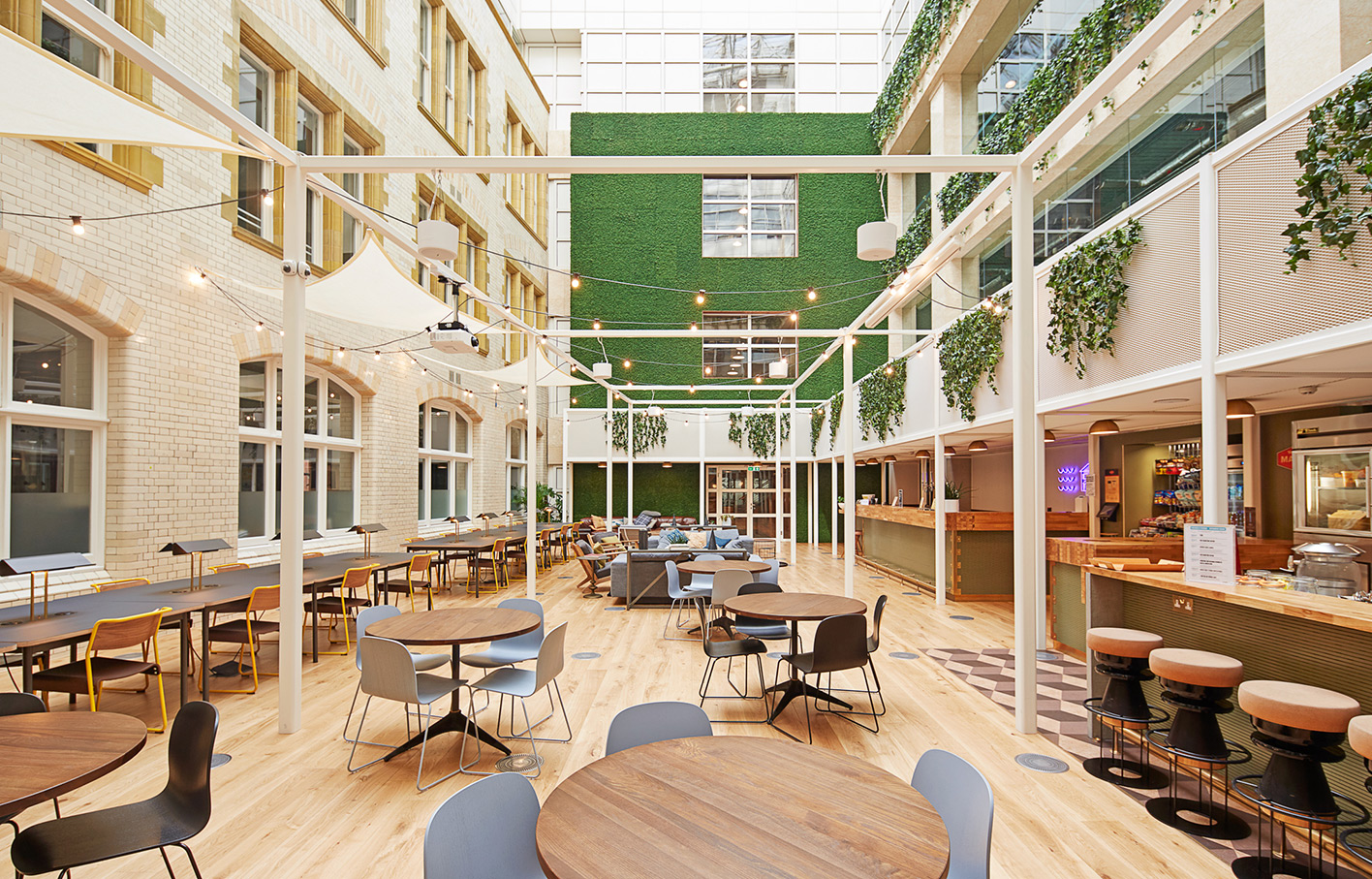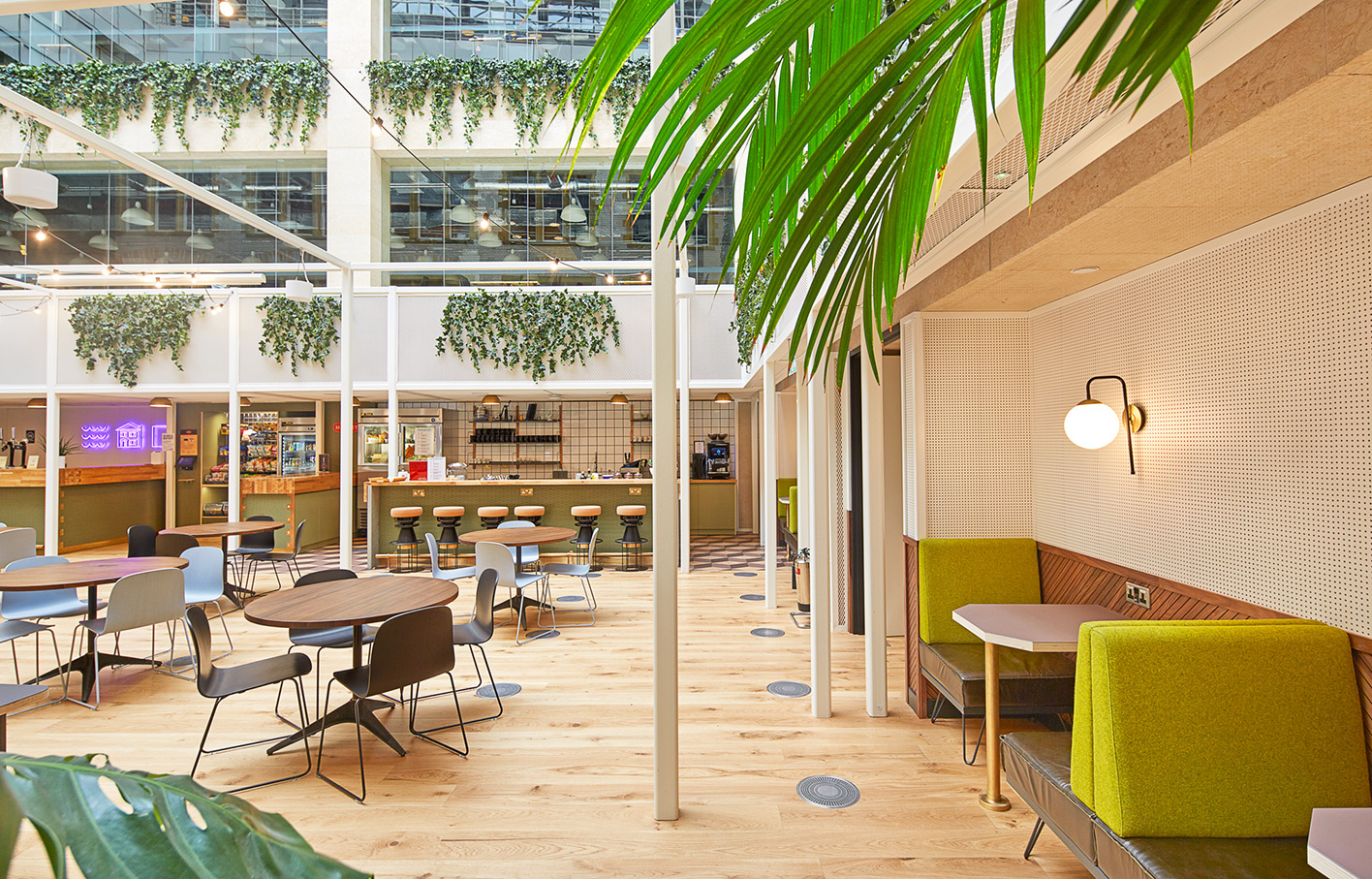 Our scope of work also included seat nooks in the Community Bar atrium, kitchen pantries throughout the building, meeting room panelling and wall cladding. On the second and third floors our joinery team fabricated a custom kitchen island using a reclaimed river punt. The boat was split in two, and customised with a beer keg and tap and restored by our specialist finishing team.
Photography by Tom Donald