Office Items
Today Studios
Processes
Design
Joinery & Metalwork
Pressing & Edging
Installation
What we did
Today Studios is an ambitious yet understated co-working office space in Hackney and was designed and constructed by Aldworth James & Bond. Our architectural design team worked with our clients to create furniture items, signage, tea points, phone booths and a café for the offices. Each item was carefully considered and designed to work with the calm and minimal aesthetic at Today Studios.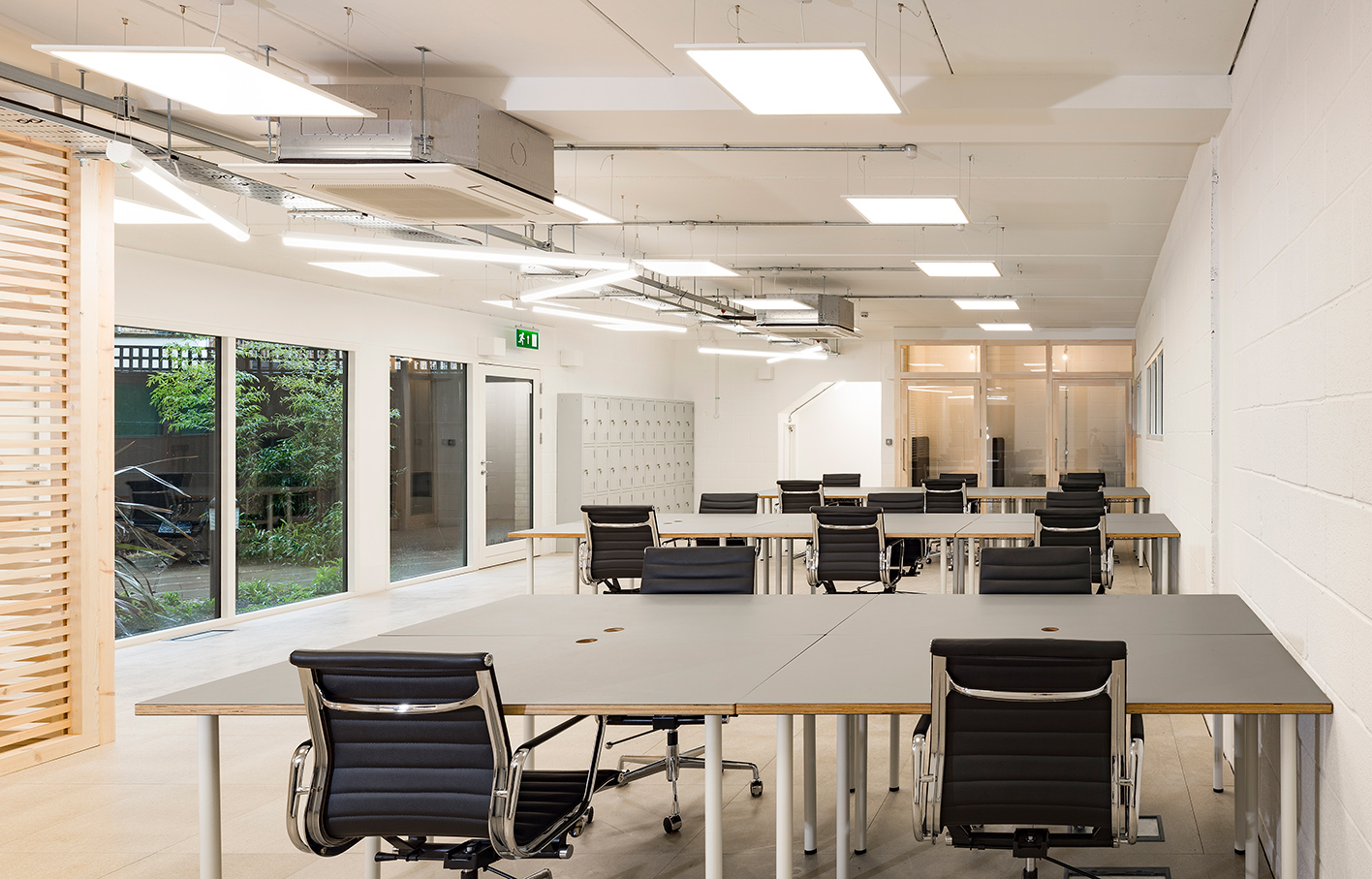 Slatted partitions were constructed from white stained engineered softwood, matching the 'raw' timber of the acoustically sealed private phone booths. The desks featured light grey furniture lino pressed on to plywood tops. The black timber kitchen area complemented the white walls and grey tiled flooring, as well as linking visually to the café area.
Within the meeting and events space we constructed a simple metal table using folded steel for the base, as well as installing a custom grey screen for privacy. The 3D signage featured the unique icons of Today Studios and were fabricated from Corian™ in our CNC workshop.
A pleasure to once again work for Accept & Proceed on their ambitious co-working enterprise. For more information on Today Studios and to find out about desk hire please visit todaystudios.co
Photography: Cameron Maynard / Aperto 2016