Who we are
Aldworth James & Bond is a multidisciplinary group of designers, project managers, tradespeople and makers. We are skilled in design, joinery, metalwork, specialist finishes and digital fabrication. We work all over the world on a range of diverse and exciting projects and installations. We're recognised as experts in all of our fields.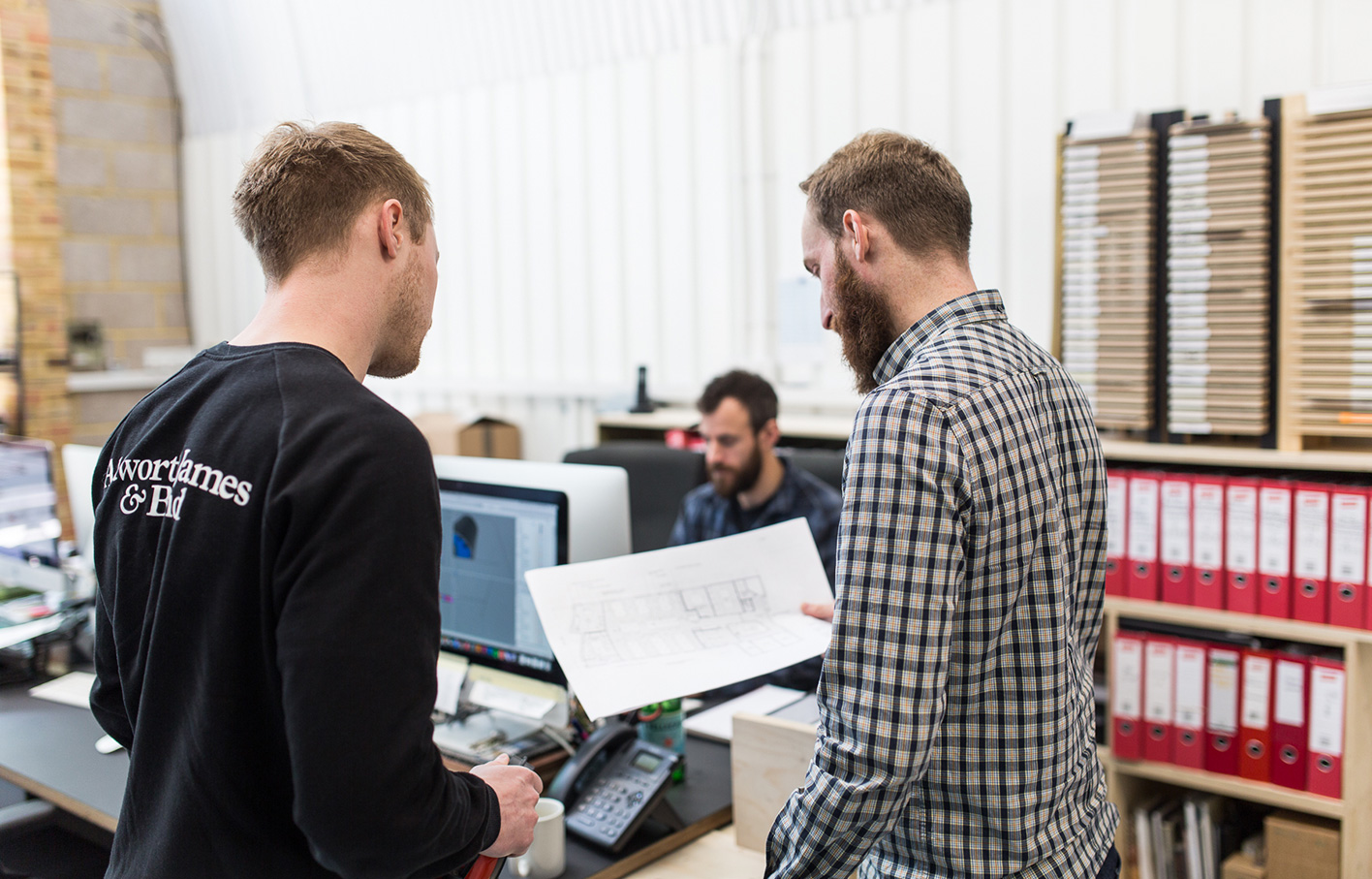 Our approach
Aldworth James & Bond is driven by true enthusiasm for creative builds. Creativity, expertise and quality in the detail are of the utmost importance. Making informs design, achieved by constant dialogue between our workshop and studio. We are a dedicated group of talented and happy people who love doing what we do.

Quite simply, AJ&B set the bar
Aldworth James & Bond's attention to detail and fast response were crucial to the successful delivery of our major project at LDF 2016.
AJ&B were fantastic, easily the best and quickest supplier we dealt with.
Directors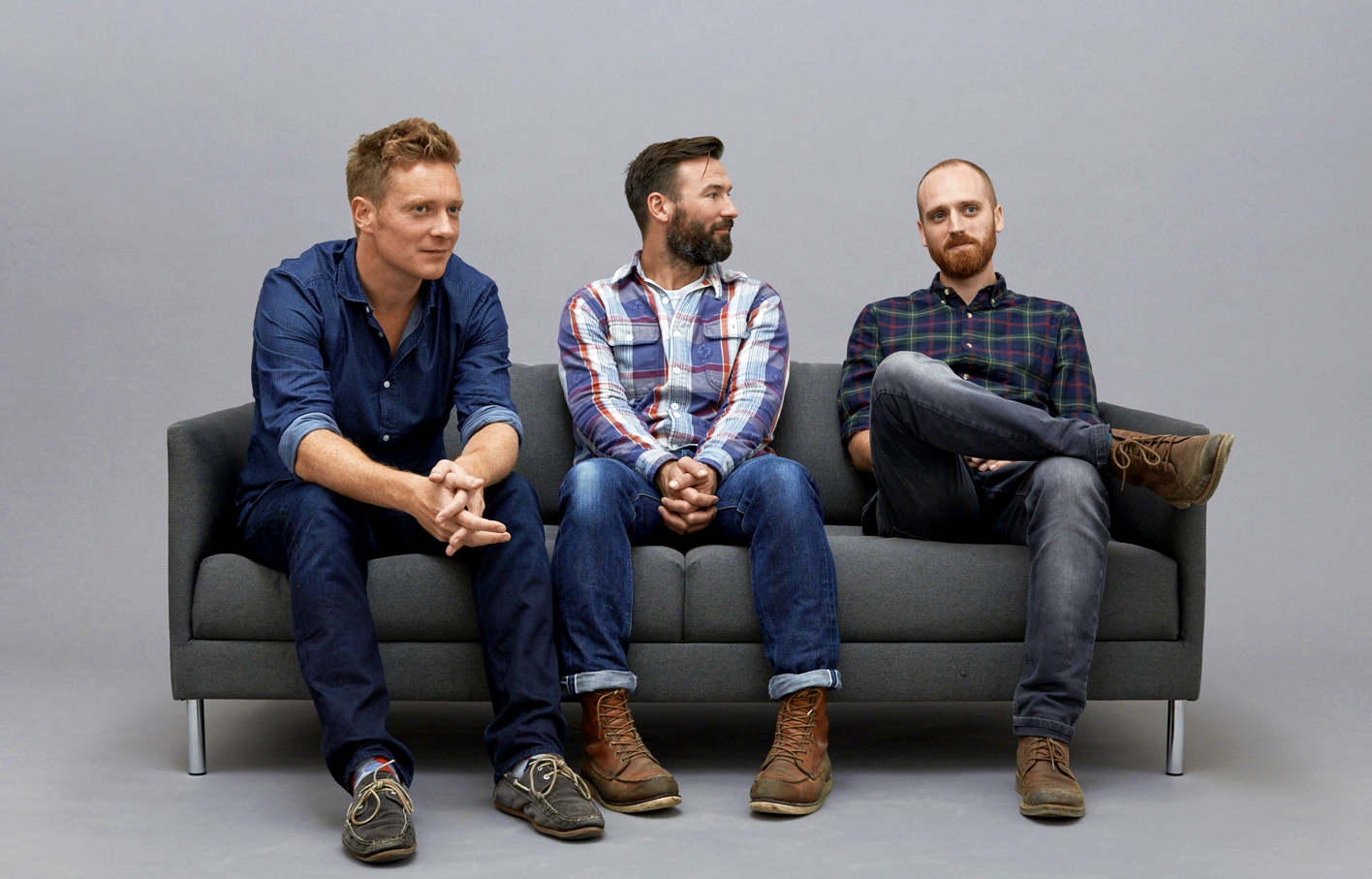 Tim Hill – Creative director

Aldworth James & Bond pride itself on its diverse client range and build capabilities. As creative director, Tim ensures design and craftsmanship is at the forefront of realising our work. With a total client focus AJ&B will add value to your project with skill and ingenuity. Tim leads our new work team, which has grown to ensure we can react quickly to new enquiries, delivering our potent mix of creativity and capability to both existing and new relationships. Our impressive client list of architects, artists, companies and individuals reflects this. With endless enthusiasm for creative builds, Tim is always ready to take the brief, understand your project requirements and prepare the build for production.

No matter how big or small your project might be, Tim and the new work team would enjoy talking it through - but we would absolutely love to make it happen.

Del Bond – Technical director

Del oversees production here at Aldworth James & Bond, ensuring project delivery meets our exacting standards. Significantly increasing our production facilities in the past twelve months, Del has developed our machinery and tooling resources to meet new production and build challenges, ensuring the latest computer controlled machinery sits alongside traditional techniques in our workshops.

Del's director involvement in quality control means that Aldworth James & Bond can operate to a 'zero snag' policy across all projects. Quality is hugely important to us— and we can work to tight deadlines safe in the knowledge only perfect work has been delivered. Come down and see what we can do, Del is dedicated and passionate about making and would love to give you a tour.

Nik James – Finance director

Nik directs the financial side of our business with a firm emphasis on efficiency, stability, cashflow and profitability. At the end of the most recent financial year, Aldworth James & Bond turned over £6m— the culmination of concentrated growth. We fully understand the importance of not outgrowing our infrastructure and maintaining good cash flow during times of expansion. We have never borrowed money to expand, and we do not have any debts. We rely on running a tight business and the re-investment of profits for growth. Nik steers Aldworth James & Bond to the next level of financial stability, so we can react quickly with fluidity and commercial skill.

Nik also ensures that employee welfare and safety is paramount. Since Nik and Del founded AJ&B in 2008, our team has grown to more than fifty skilled joiners and carpenters, makers, finishers, designers and project managers and each member of the team is highly valued by AJ&B.