The Leadenhall Building
Oktra
Processes
Design
Metalwork
Joinery
Installation
What we did
Working with award-winning office design company Oktra, Aldworth James & Bond delivered the joinery package for an office space in the Leadenhall Building, also known as the 'Cheesegrater'. The office, for a leading financial company, was located in the upper half of the building. Our team of designers worked with Oktra on detailing the design concepts, as well as producing production drawings for our joinery and metal fabrication teams.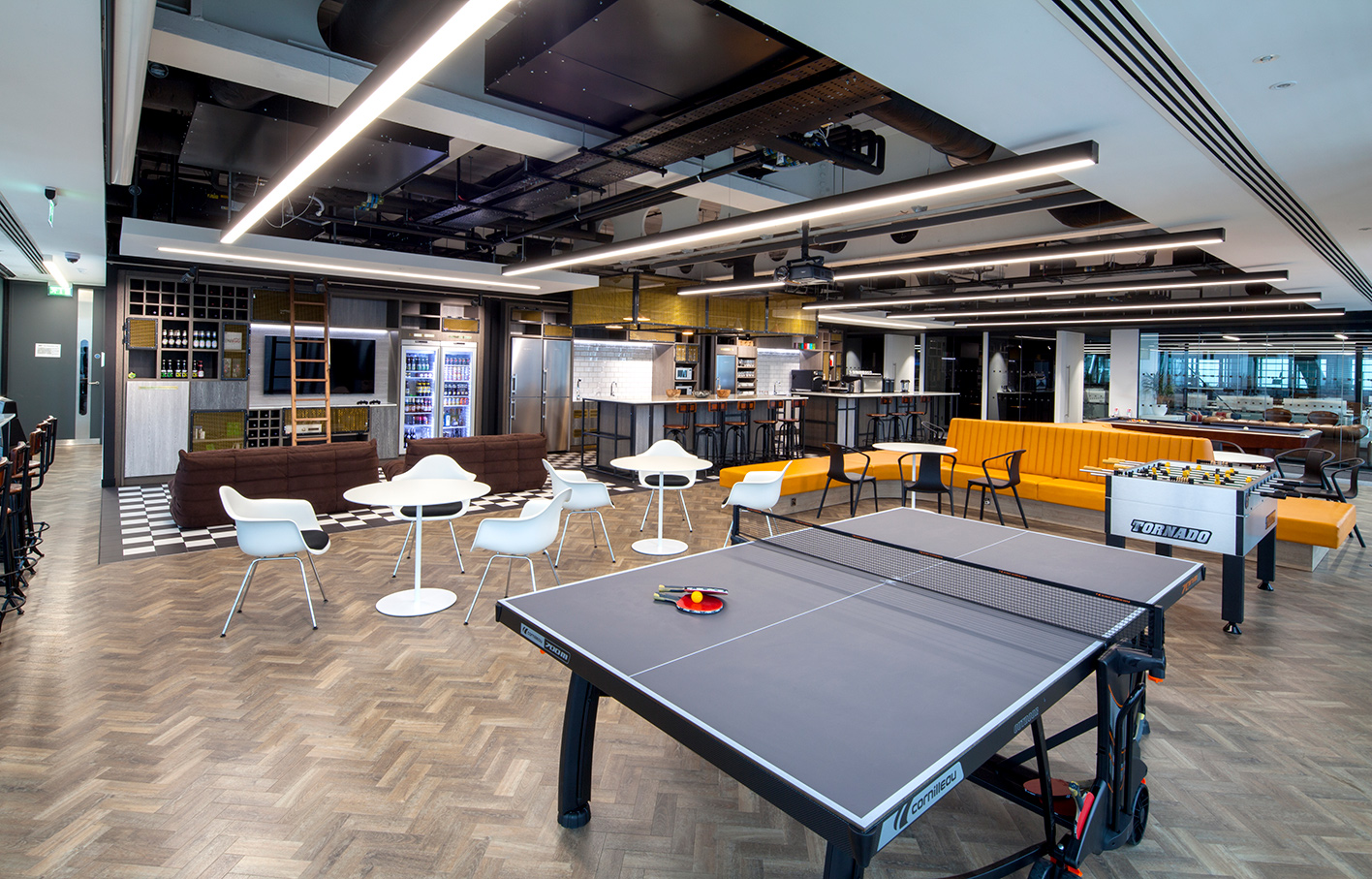 In the reception area we installed a feature wall with built-in cupboards, banquette seating, back lighting and a feature ceiling with aluminium and a steel framework. Further metalwork included a 13m long slatted structure surrounding the meeting room, with black powder coated supports, a metal framework surrounding a hot desking area and a suspended cage above the pantry island.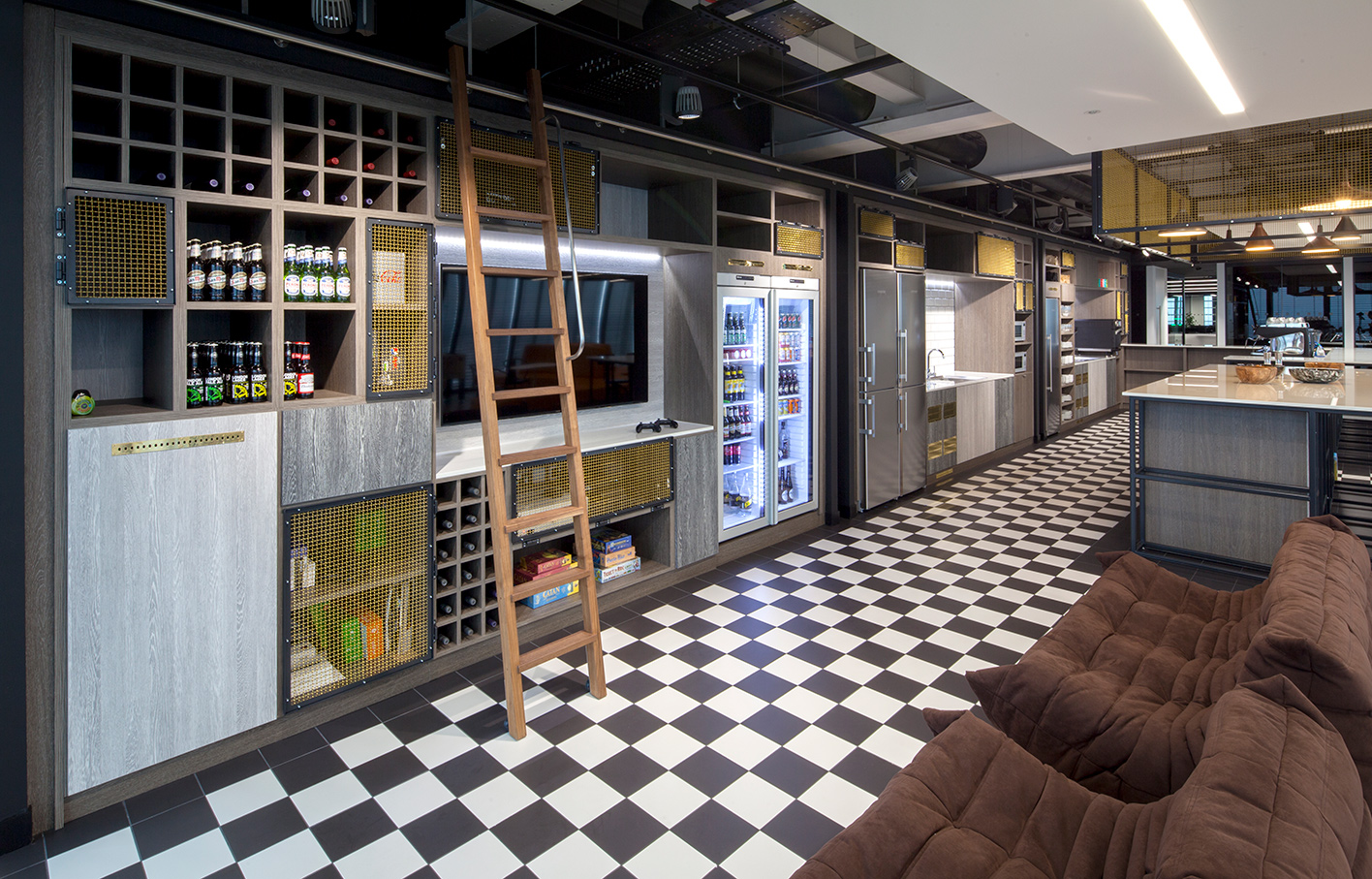 Our joinery team also built two kitchen islands— "Drink" and "Cook", a coat cupboard and veneered units and storage in the pantry and AV areas. Another enjoyable challenge and satisfying project with our great clients Oktra, and the views from site were pretty good too.
Photography: Graham Pearson