Office Additions
UKTV
Processes
Joinery
Digital Fabrication
Finishing
Upholstery
What we did
Working for one of our favourite clients UKTV, Aldworth James & Bond has recently completed several office additions at their Hammersmith HQ. Our work included a suspended 3D nebular logo in the office entrance. The sculpture was digitally fabricated by our team before a specialist covering was applied by our finishers. Each team member at UKTV was then invited to stretch a coloured elastic band from points within the logo emphasising their individual contribution to the company's "entertaining the nation" ethos.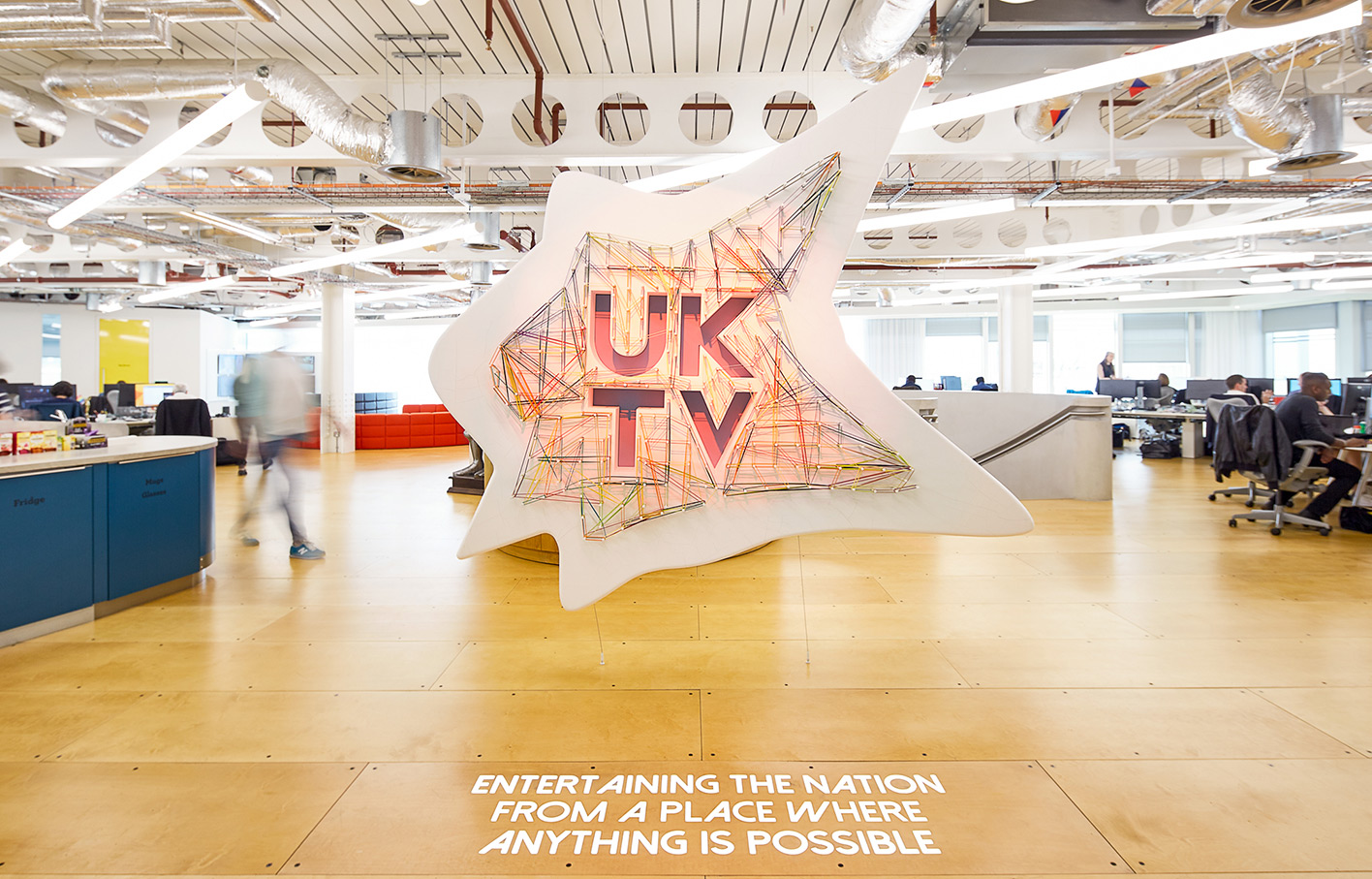 Further work included twelve TV surrounds, each finished with a different veneer or coloured laminate and installed in the office's meeting and board rooms. We also fitted out a 'Call Room' with a curve plywood phone stand and matching award shelving. In the main office space our team also built and installed two circular seating booths with leather upholstery.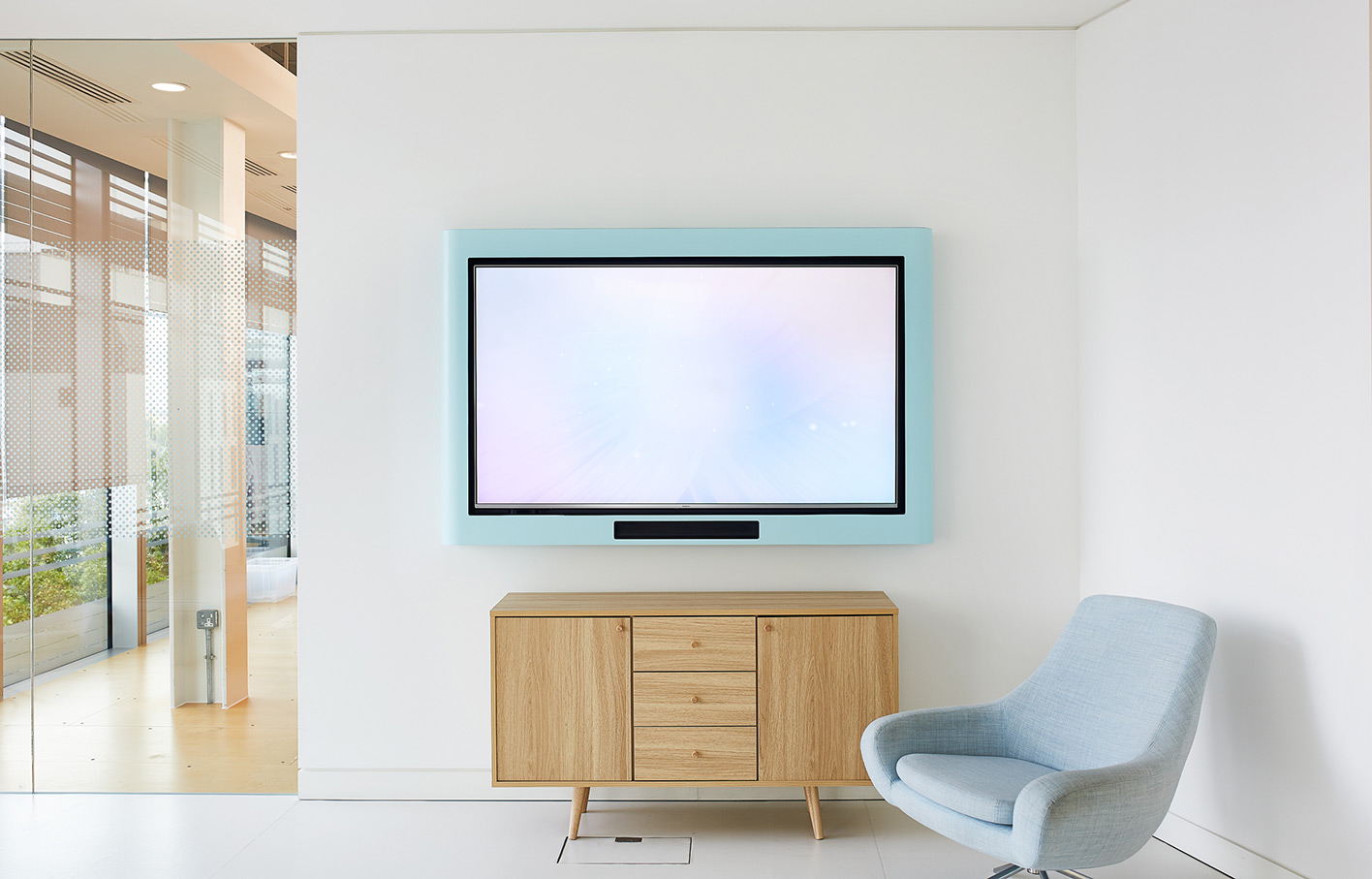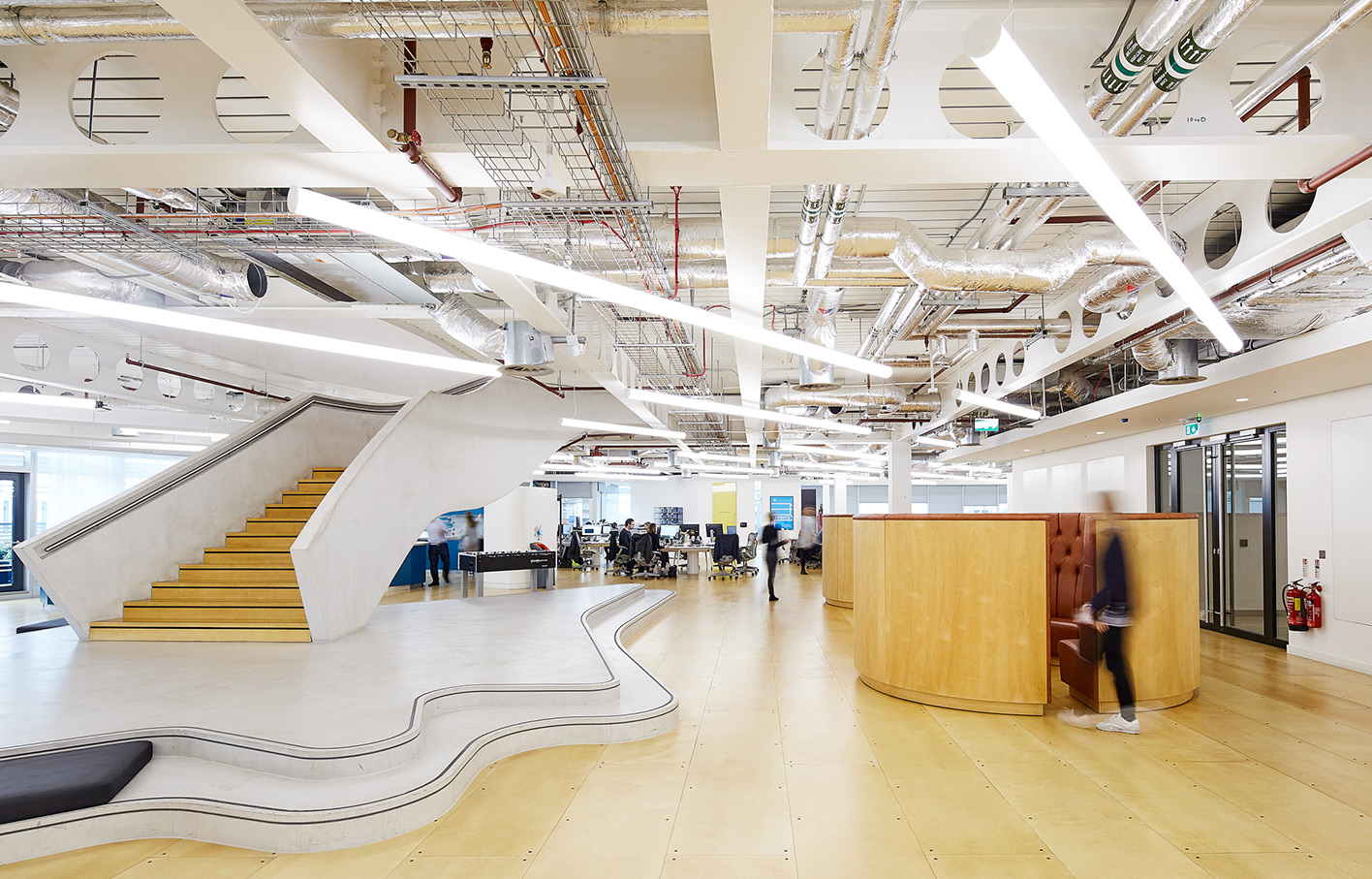 Our furniture team built the curved board room table from layered plywood shapes, with a laminated top and glazed voids. Final additions included an artwork stand with lenticular signage, and upholstered seating for a screen station called the 'Geek Hub' that matched the shape of the original orange seating we built for the original office fit out.
Photography by Tom Donald for Aldworth James & Bond, 2017