UKTV
PENSON Group
Processes
Construction
Carpentry
Installation
What we did
At this extraordinary west London development can be found the inspirational and distinctive new office facility for leading television company UKTV. Aldworth James & Bond worked with Penson, one of Europe's leading and most-recognised interior design and architecture studios, to develop the architectural design for the office's visual centre piece: a custom, ergonomic staircase connecting the previously separate levels of the space. The scope of our work included design concepts and 3D modelling of the staircase, detailed designs for sign off, as well as tender issue and review and full project management of the build and installation.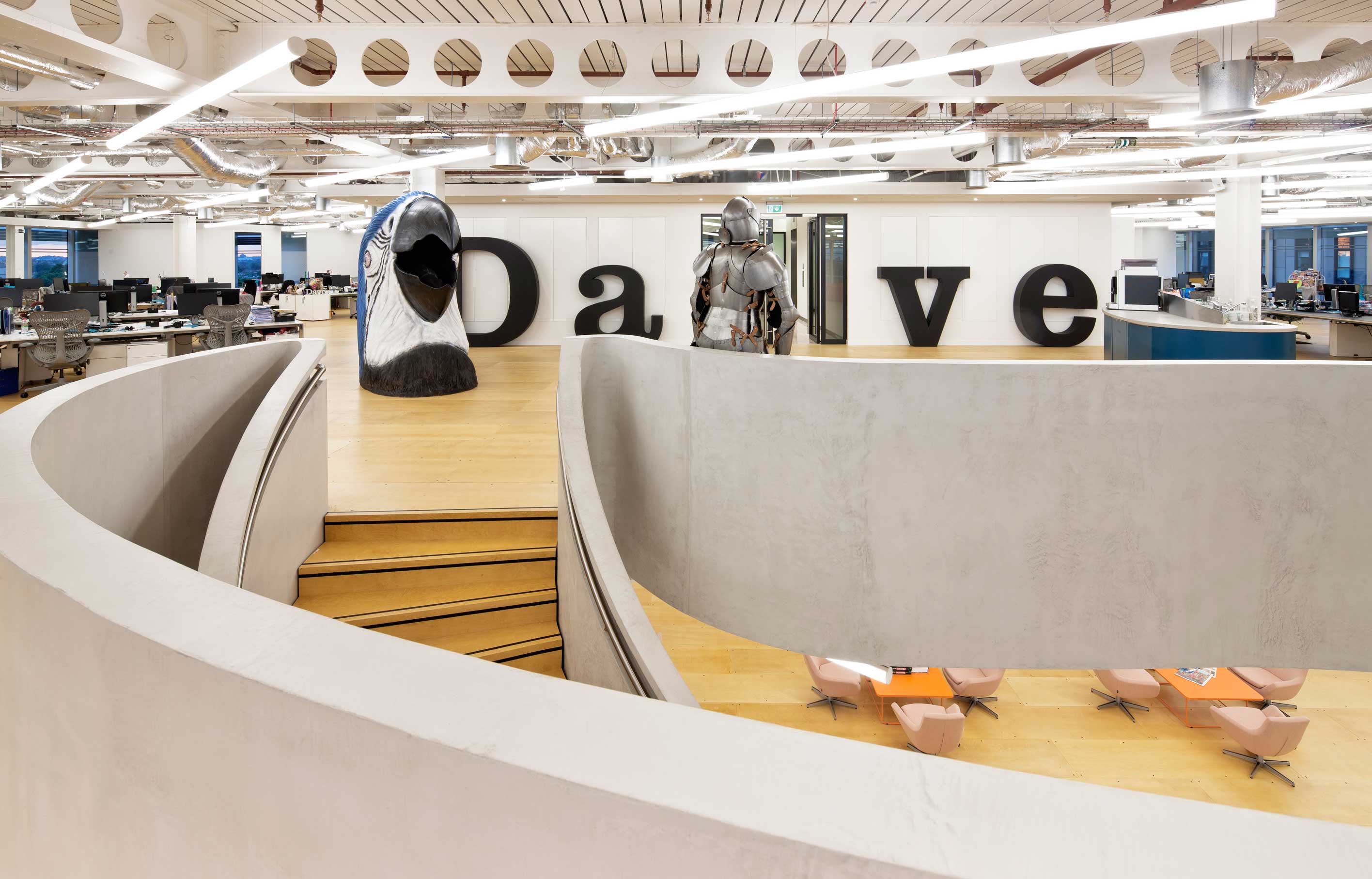 The staircase was installed between the 4th and 5th levels of the building, with its steel structure comprised of a truss-type arrangement and supported at the base and head by existing primary beams. The staircase was wrapped in micro screed, as well as the 'splurge' plinths (reflecting the UKTV logo). The treads and risers were spruce ply to match the custom flooring throughout.
The AJ&B joinery package also included upholstered circular snugs, indoor and outdoor break out areas, meeting room tables, desking and curve clad core storage units for the three floors UKTV operate from. The 32,500 sq. ft. uniquely designed flooring was manufactured at our workshops and installed by our teams on site, completing one of AJ&B's largest projects in its history.