Wallpaper* Magazine features Mitie's Winter Garden
Share
Back to Index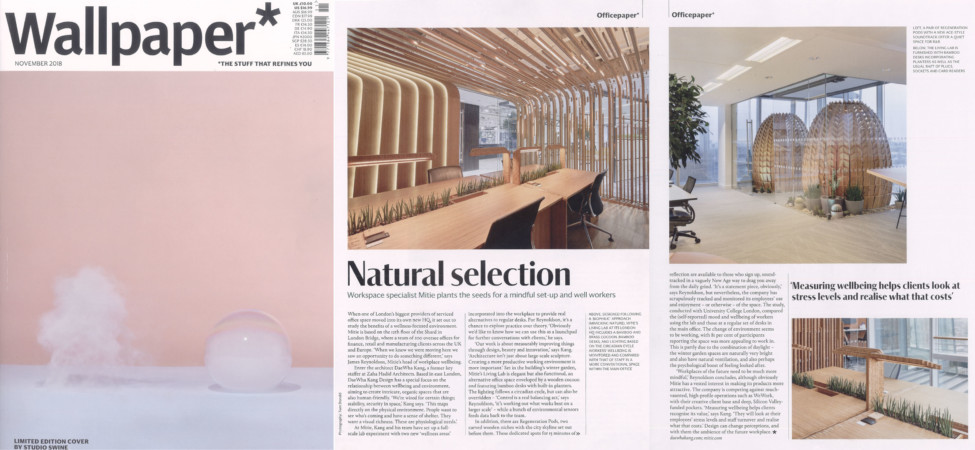 We are thrilled to see our recent project with DaeWha Kang Studio featured in the November issue of Wallpaper* Magazine. 
Located on the 12th floor of The Shard in London Bridge, this modern office space was fabricated by us to create a experimental wellness-focused environment, to measure the impact of biophilic design on worker wellness and productivity 
Recorded both by client Mitie, and Dr. Marcella Ucci (Head of the MSc in Health, Wellbeing and Sustainable Buildings) at the University College of London, they discovered that co-workers found the change of environment more than 81% appealing to work in, creating a mindful sense of space.  
Biophilia refers to the need for human beings' to harness a connection with nature. Human physiology is wired to seek qualities of light, view, material, and other factors common in the natural world. This project comprises two spaces designed according to those principles: a "Living Lab" that functions as an immersive work environment, and two "Regeneration Pods" that provide short-term rest and meditation functions for the Mitie employees.

To learn more about the project, read our recent Showcase here.