Sleeping Pods
999 Club
Reed Watts
Commonweal Housing
Specialised Panel Products
Processes
Digital fabrication
Installation
What we did
We were approached by Reed Watts architects to fabricate ten sleeping pods for the 999 Club in Deptford. It gave us the opportunity to work with a fantastic charity and within our local community – two reasons why we're extremely proud of the project and why we were so keen to get involved.
The charity Commonweal Housing began the project in 2017 with an open call for the design of the pods. Reed Watts were awarded the design with an innovative solution of interlinking structures which provide privacy and security for the people using them.
The modular system is built quickly and effectively, utilising digital fabrication and the use of CNC machines. The structures can be assembled and installed without specialist tools, making them more accessible to be reproduced.
We used a favourite of ours, birch plywood, a durable and versatile material which machines well to create the structure of the pods. Specialised Panel Products supplied the fire retardant plywood free of charge. Each structure stands 2.1 metres high, 2.1m in length and 1.9m wide and includes a mattress and storage space for personal belongings.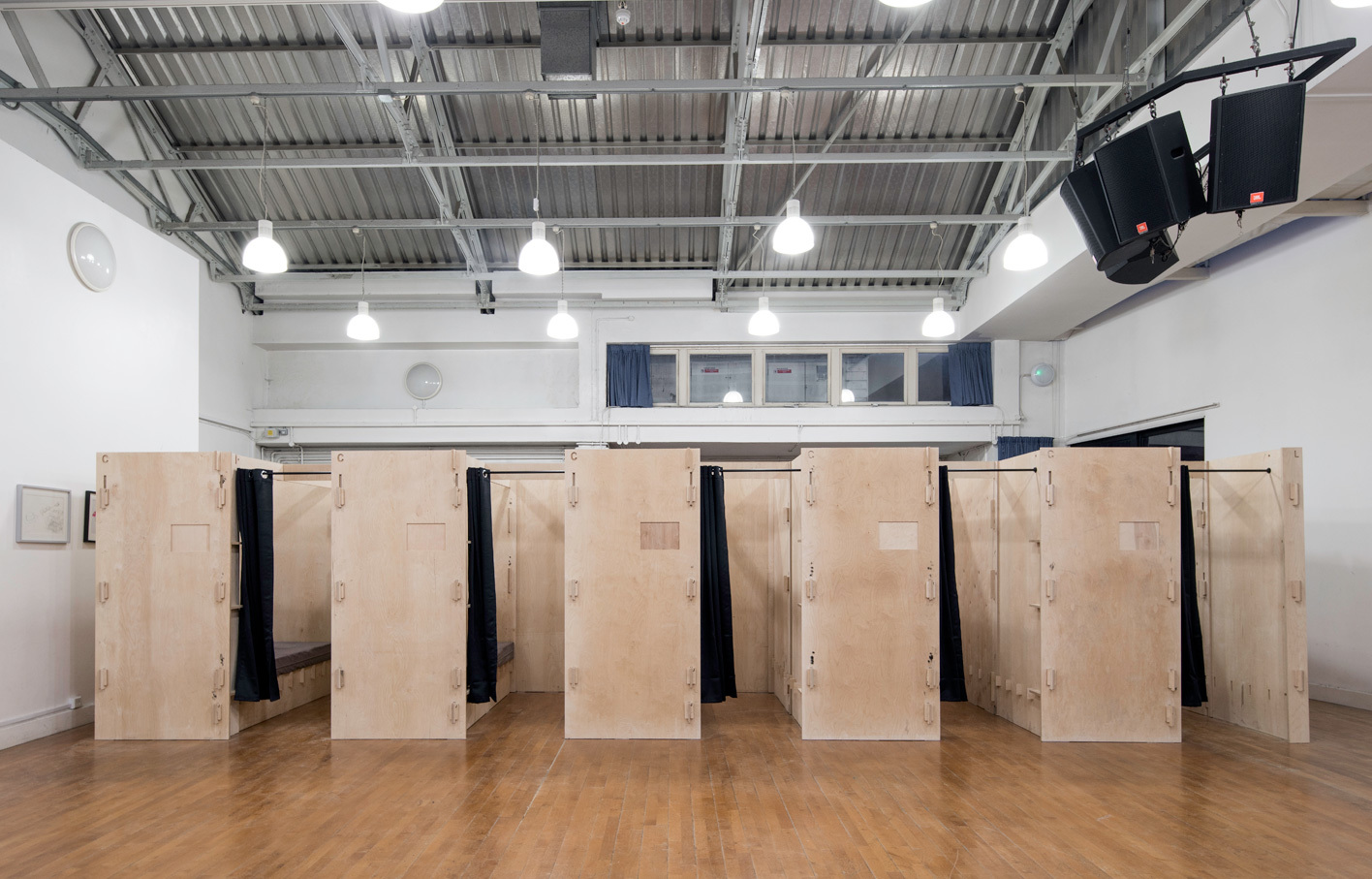 Reed Watts created a prototype in 2018 which was tested at the 999 Club and Housing Justice in West London. One of the key alterations was to raise the sleeping platform, an important development which improves the quality of someones nights sleep. Since the pods opened in Deptford there has been interest in replicating them in other spaces and they have been installed within a shelter in North London.
The design, cutting and assembly instructions will be released allowing other organisation across the country, and internationally to install the pods within their own space and for their own needs.
Photography: Cameron Maynard for Aldworth James & Bond
Video: Simon Wye for Aldworth James & Bond