Byplace with Giles Miller Studio
South East Makers Club
Processes
Production design
Digital fabrication
Metalwork
Installation
What we did
South East Makers Club commissioned Aldworth James & Bond and Giles Miller Studio to create an immersive installation at the 2018 event, which was clustered around the Grade II listed Carriage Ramp at Deptford Market Yard. Byplace celebrated the marriage between design and making, with the large-scale sculptural structure playing on density and perspective, as well as drawing on Giles Miller Studio's award-winning aesthetic.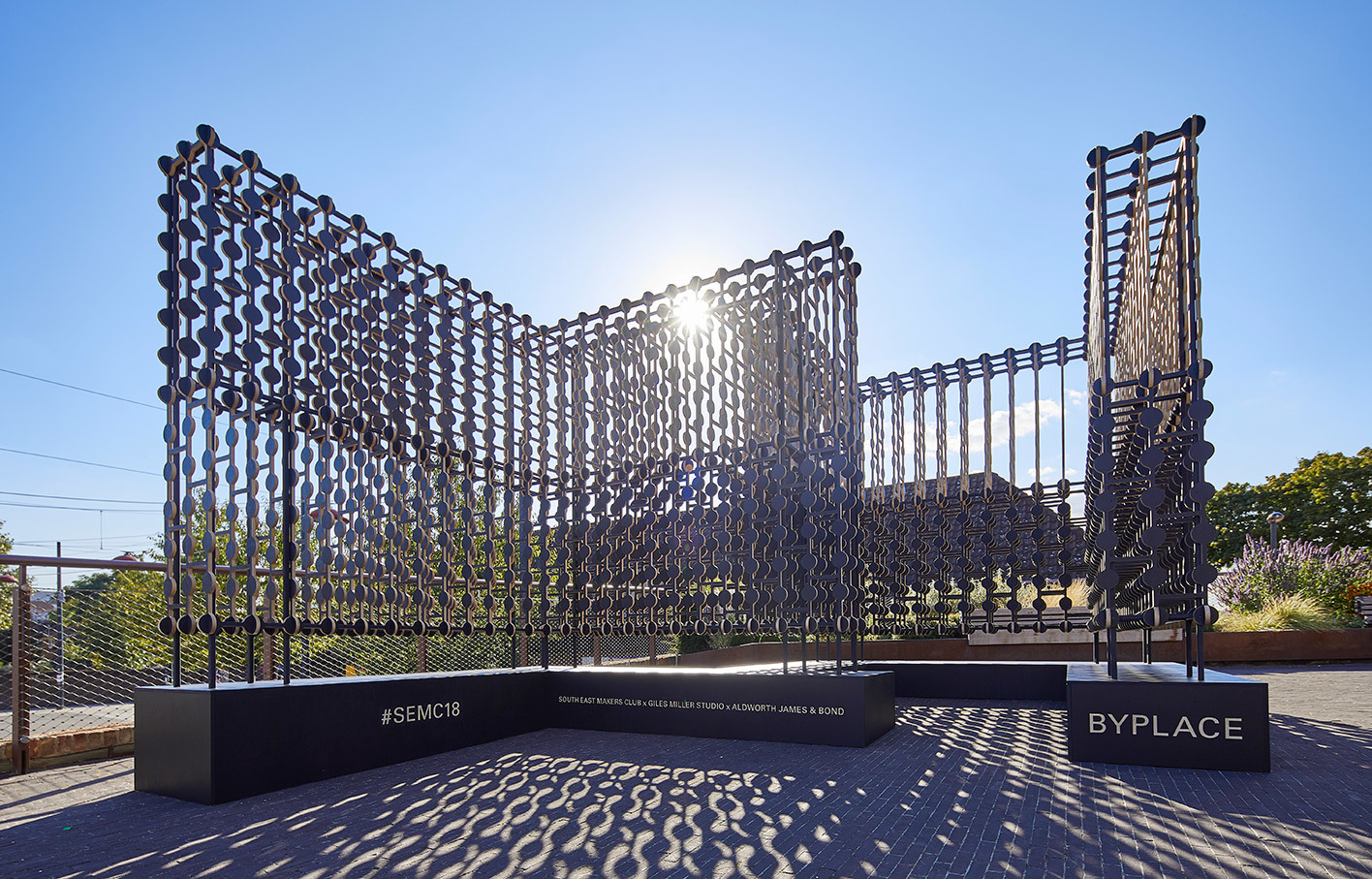 This was a dream collaboration for Aldworth James & Bond, which drew heavily on our skills in digital fabrication and installation. Working with the design team at Giles Miller Studio, we developed the design to meet structural requirements, building a plinth base fitted to the slope of the Carriage Ramp, and worked on a steel framework upon which the CNC routed plywood sat.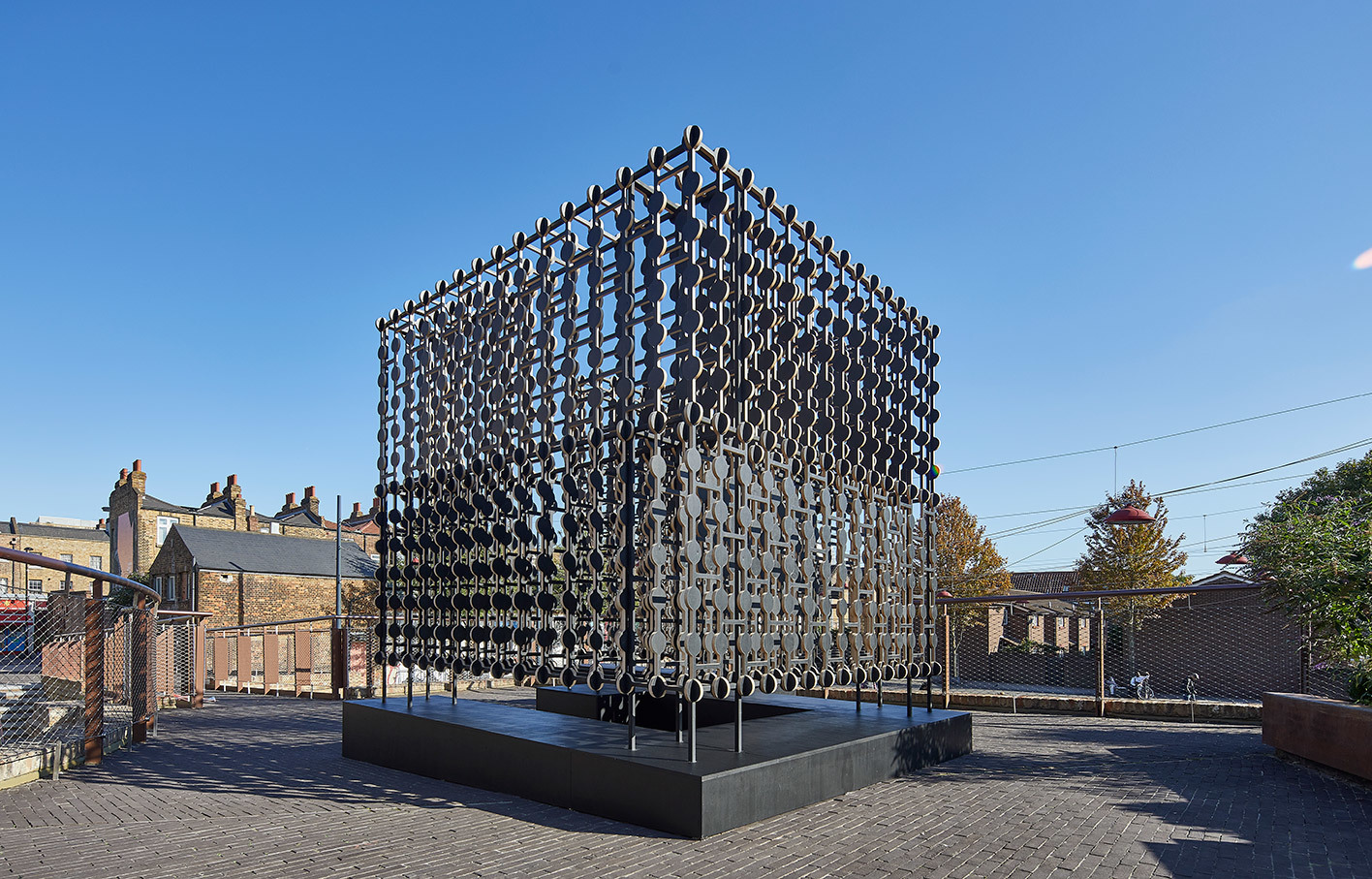 Split in two, the structure offers shifting perspectives to visitors to the South East Makers Club weekend, sitting in an elevated position in the heart of our home: Deptford. Thank you to our sponsors Deptford Market Yard, DHH Timber and Shockledge Engineering.
Photography by Tom Donald for Aldworth James & Bond, 2018