MINI LIVING - Urban Cabin
London Design Festival Landmark Project
Processes
Digital Fabrication
Joinery
Metalwork
Installation
What we did
London Design Festival's Landmark Project, Urban Cabin by MINI LIVING with Sam Jacob Studio, was a unique research space exploring the future of urban habitats and was based on the creative use of space through innovative design. MINI designed the cabin with Sam Jacob Studio, and it was comprised of two sections.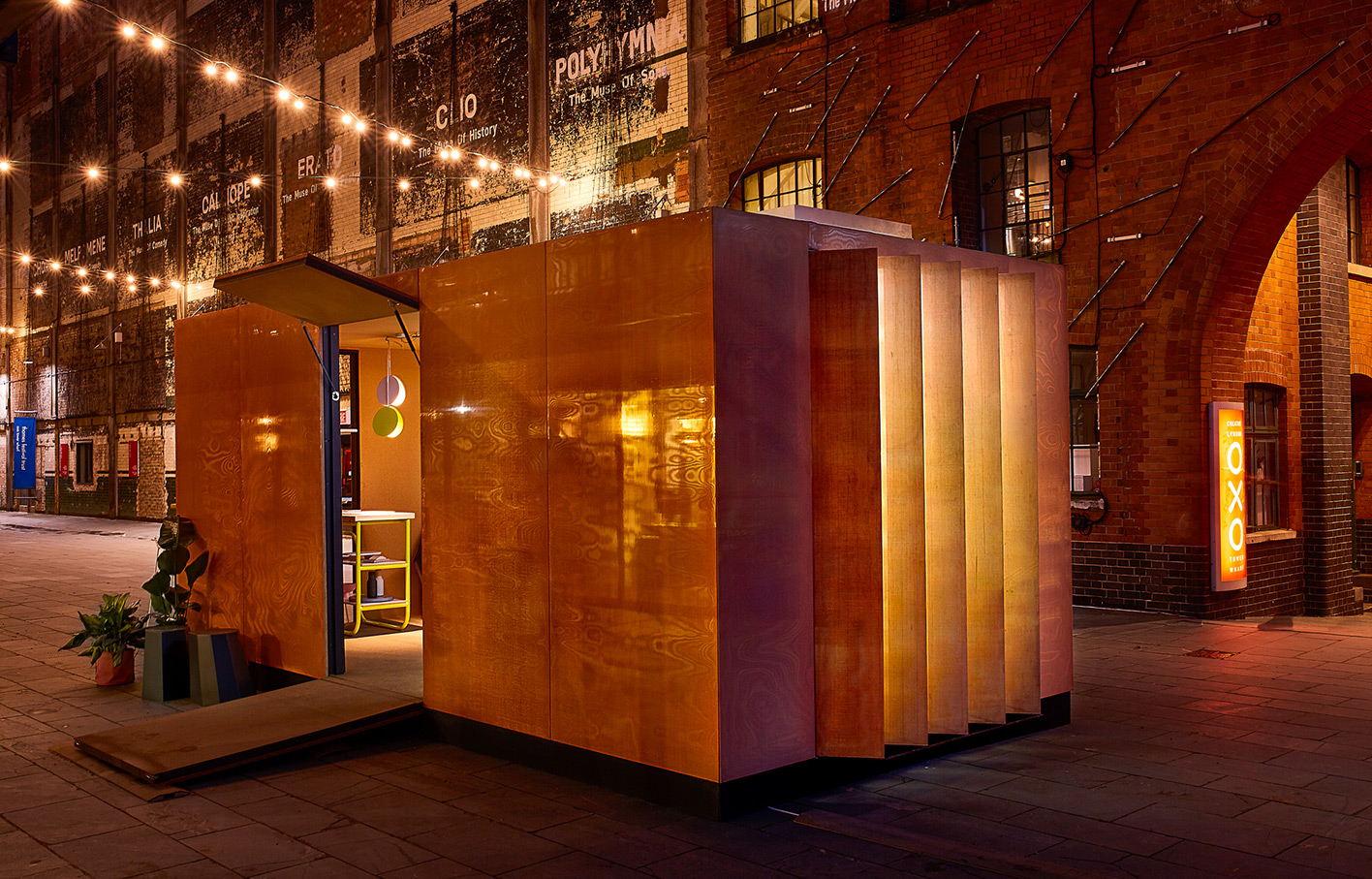 The 'Cabin' was a steel frame structure, clad in mirrored copper finish panels with overlaid copper mesh, with glazing and slatted louvres to one end elevation. The interior was fitted with Douglas Fir plywood with a cork substrate on the floor and walls, a peg board and hammock. A unique 'kitchen' within the cabin featured a bright yellow powder-coated steel structure, with a Foresso timber terazzo worktop and inlaid Corian® 'hobs'.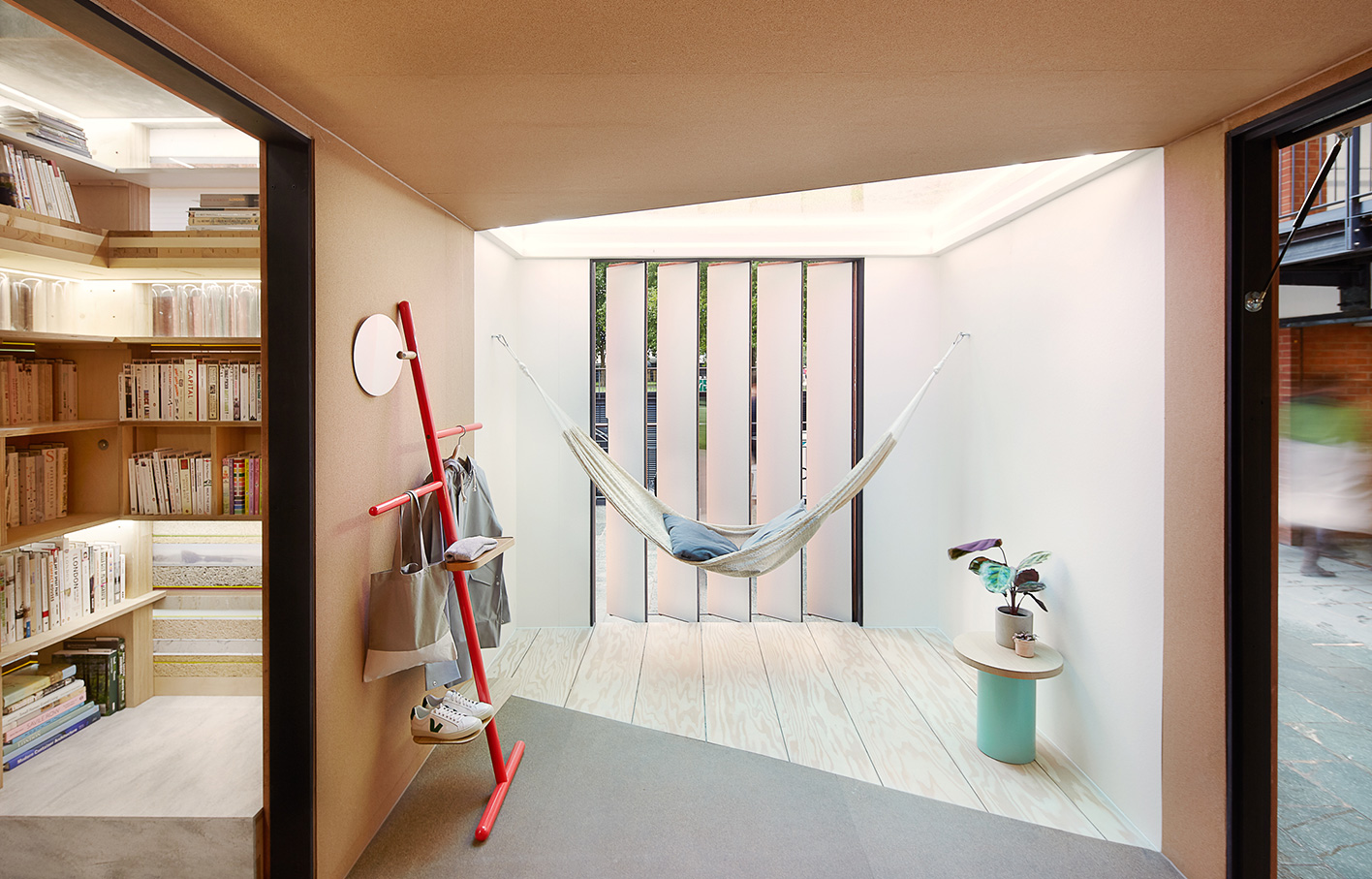 The 'library' section was a monochrome geological build up of materials, fitted to a timber frame. The infill panels reflected the history of London's urban expansion and geometric facades, and they started with the raw form of terazzo and expanded foam, a Corian® surface, wood wool, timber, acrylic, mouldings and honeycomb, then up to more modern materials inspired by the city today: polycarbonate, polystyrene, concrete board, clear acrylic and galvanised steel.
Aldworth James & Bond worked with the MINI LIVING design team and Sam Jacob on the design development of the project, helping with material suggestions and liaising with the structural engineer on ensuring a secure and safe structure build. The cabin, library and interiors were all fabricated and installed by our team at our Deptford arches, with all our teams coming together to build the structure: joinery, digital fabrication, specialist finishing and metalwork.
Photography: Tom Donald for Aldworth James & Bond