Chisenhale Primary School
Asif Khan
Processes
What we did
Aldworth James & Bond was appointed by architect Asif Khan to fabricate and install an elevated playground for Chisenhale Primary School in Bow, east London. We were part of a fantastic project team that included collaborators American Hardwood Export Council (AHEC), AKT II structural engineers and the staff, pupils and parent body of Chisenhale School. The challenging brief asked for an increase in the school's play area to match a growing pupil population, without reducing the space required for the PE curriculum.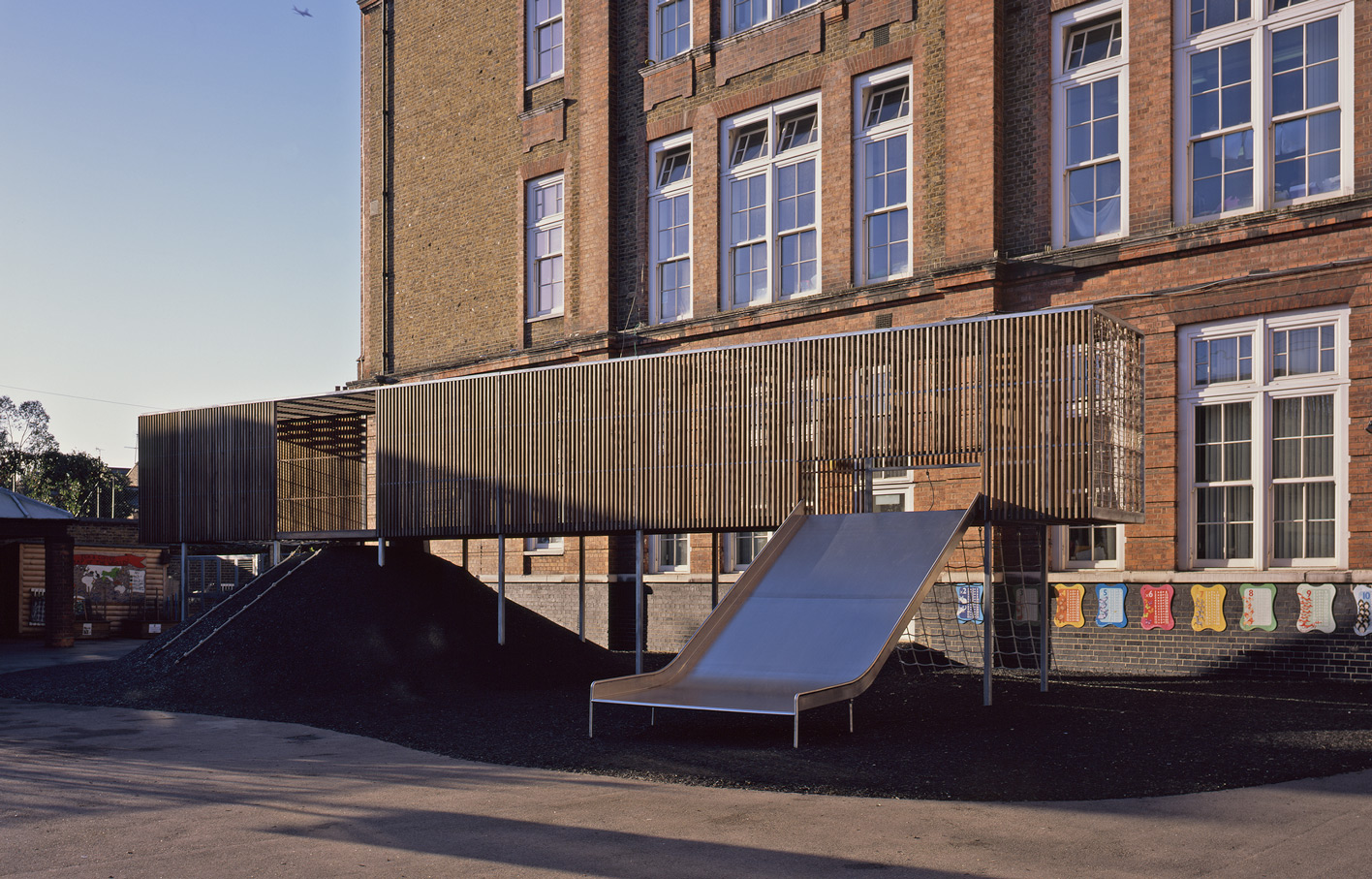 Asif's solution was a double-layered play space on the edge of the playground, with a soft landscape beneath a 2.2m elevated deck, connected by a hill and two slides. Aldworth James & Bond built the structure using thermo-treated tulipwood slatted panels with a deck structure of thermo-treated ash. It will go through a cradle-to-grave life cycle assessment, which will be used as a learning opportunity for the school's curriculum.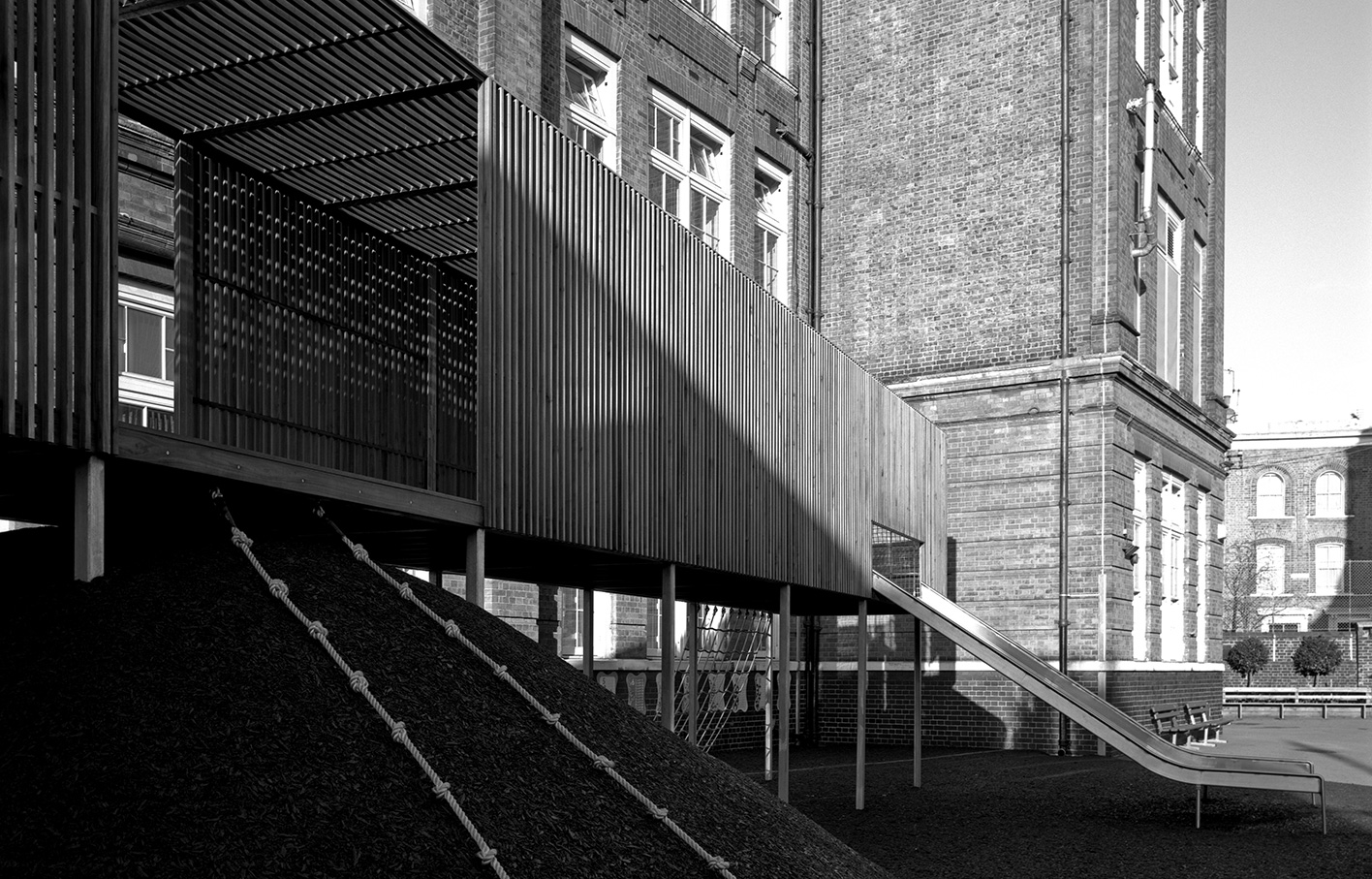 Asif Khan says: "We were keen on using timber to provide a friendly layer of texture. The structure is designed to be adaptable and will grow and evolve over time." Head Teacher Helen James says: "This is such an exciting place to be for the children. In terms of material the wood fits in so much with what we do at the school with education about being environmentally responsible." It was once again a true pleasure to work with Asif Khan and his team and be part of this unique project; another successful collaboration between Asif and AJ&B.
Photography: Hélène Binet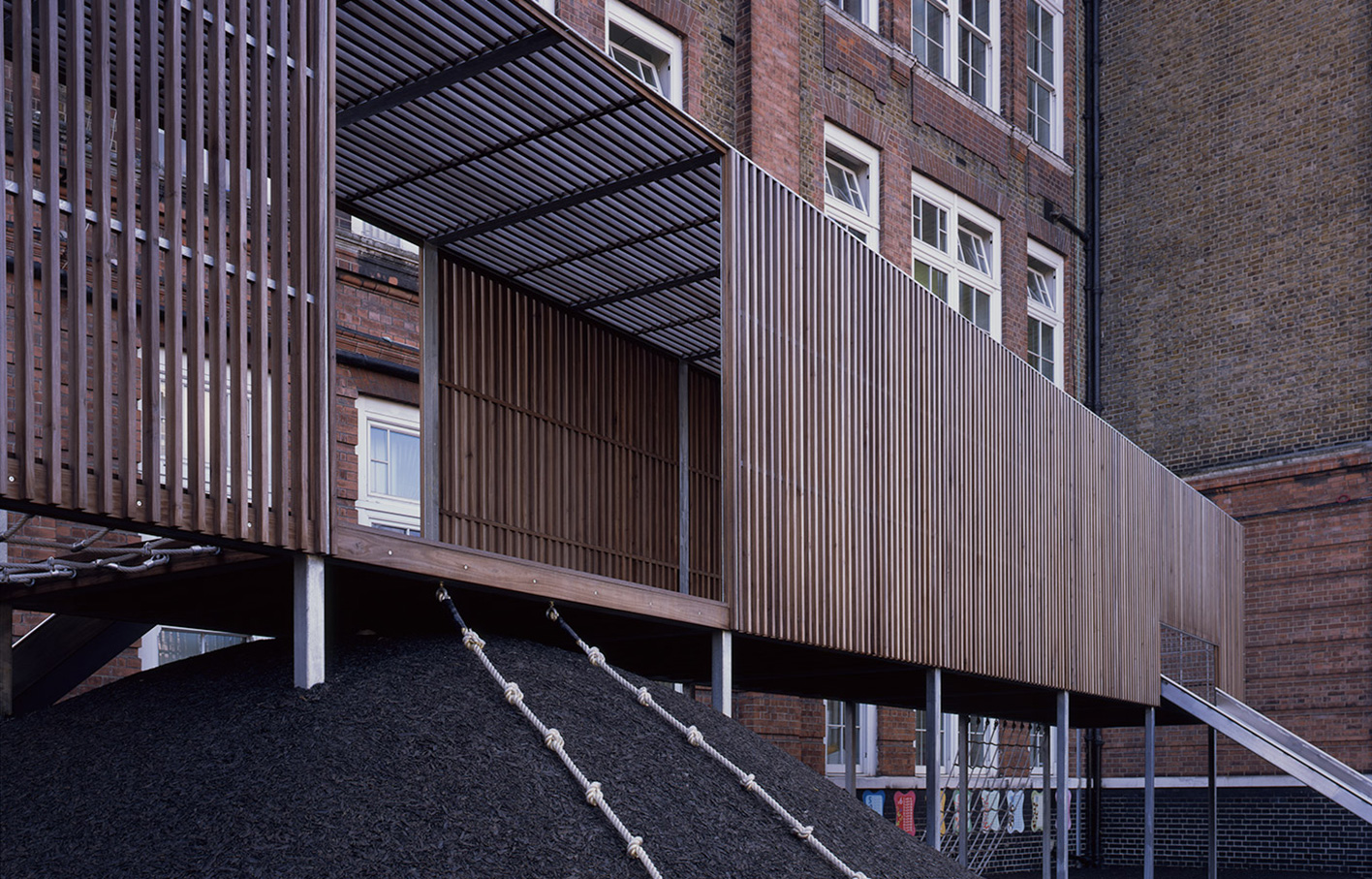 Thanks to the American Hardwood Export Council for video 'A Room on a Hill'