Order by Aldworth James & Bond
Clerkenwell Design Week 2017
Processes
Design
Digital Fabrication
Installation
What we did
Aldworth James & Bond was invited by Clerkenwell Design Week to create and build our own headline installation as part of 'CDW Presents' a series of specially commissioned design projects and street spectacles. We worked with sponsor Corian® to create 'Order', an installation at St John's Gate. Using the octagonal form inspired by the Cross of St John, the structure celebrated the arch as a gateway to the design festival.
The Making Of Order by Aldworth James & Bond — Video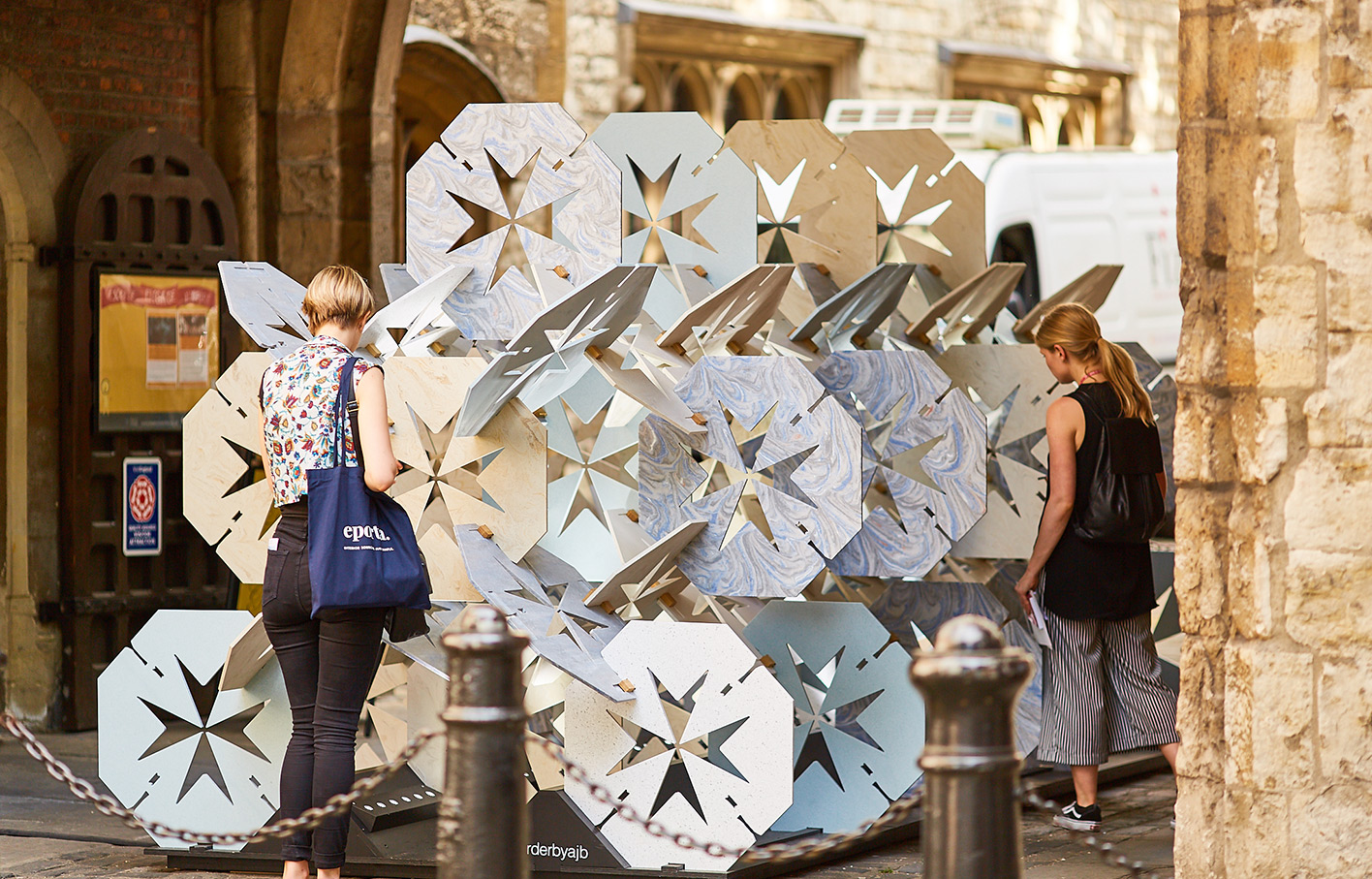 Order' was digitally fabricated from 35 Corian® sheets, divided by five colours: Aqua, Burled Beach, Clamshell, Juniper and Silver Birch. Each sheet was routed by Aldworth James & Bond's CNC machinery into 700mm wide octagonal forms, these connected together in nine sections and formed a unique multidimensional structure. It measured three metres in height, and over five metres in length.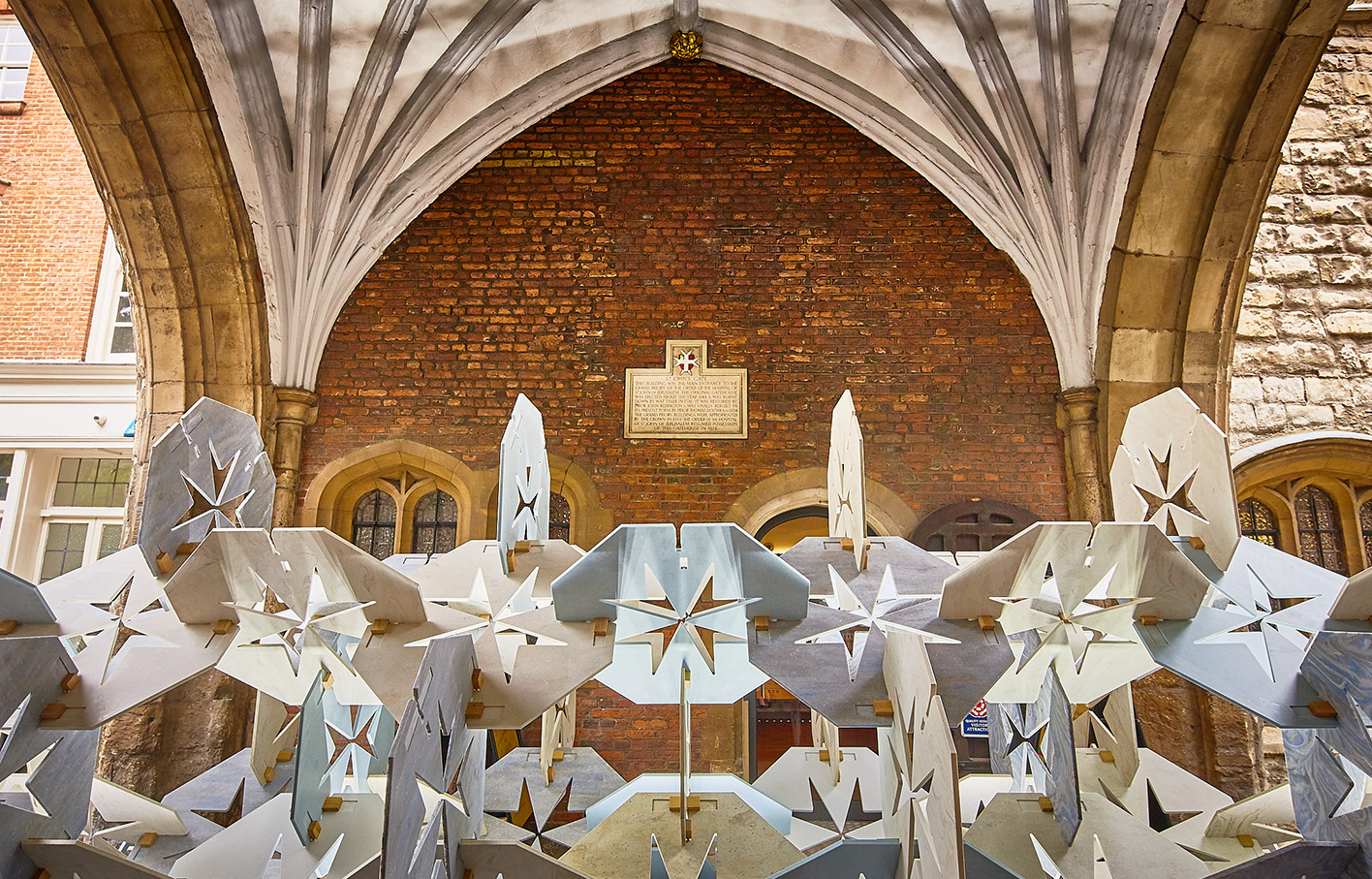 The material's strength was integral to 'Order', and truly showcased the versatility and benefits of using Corian® as a structural element in manufacture. To provide emphasis to the geometry of the installation, Applelec Lighting kindly supplied the plinth's LED modules, which created a stunning pattern of light and shadow in the arch.
Follow the journey — #OrderbyAJB
Photography by Tom Donald and Simon Wye for Aldworth James & Bond, 2017