Lewisham Creative Enterprise Zone
Studio Raw
SHAPESLewisham
Processes
Joinery
Digital Fabrication
Installation
Finishing & Graphics
What we did
Deptford and New Cross has a wealth of diverse talent, and in 2018 the area was awarded the title of Creative Enterprise Zone by the Mayor of London. As part of the programme, SHAPESLewisham was initiated with the ambition to connect, support and celebrate the creative practitioners within the area. Aldworth James & Bond worked with SHAPESLewisham to fabricate an interactive installation for the launch of their new online platform.
SHAPESLewisham devised a visual language, designed by Studio Raw, to express the breadth of talent within the area. This resulted in a set of graphic icons that represent different characteristics and expertise. We worked with them to realise their concept by detailing the technical design and creating a three dimensional installation for the launch event.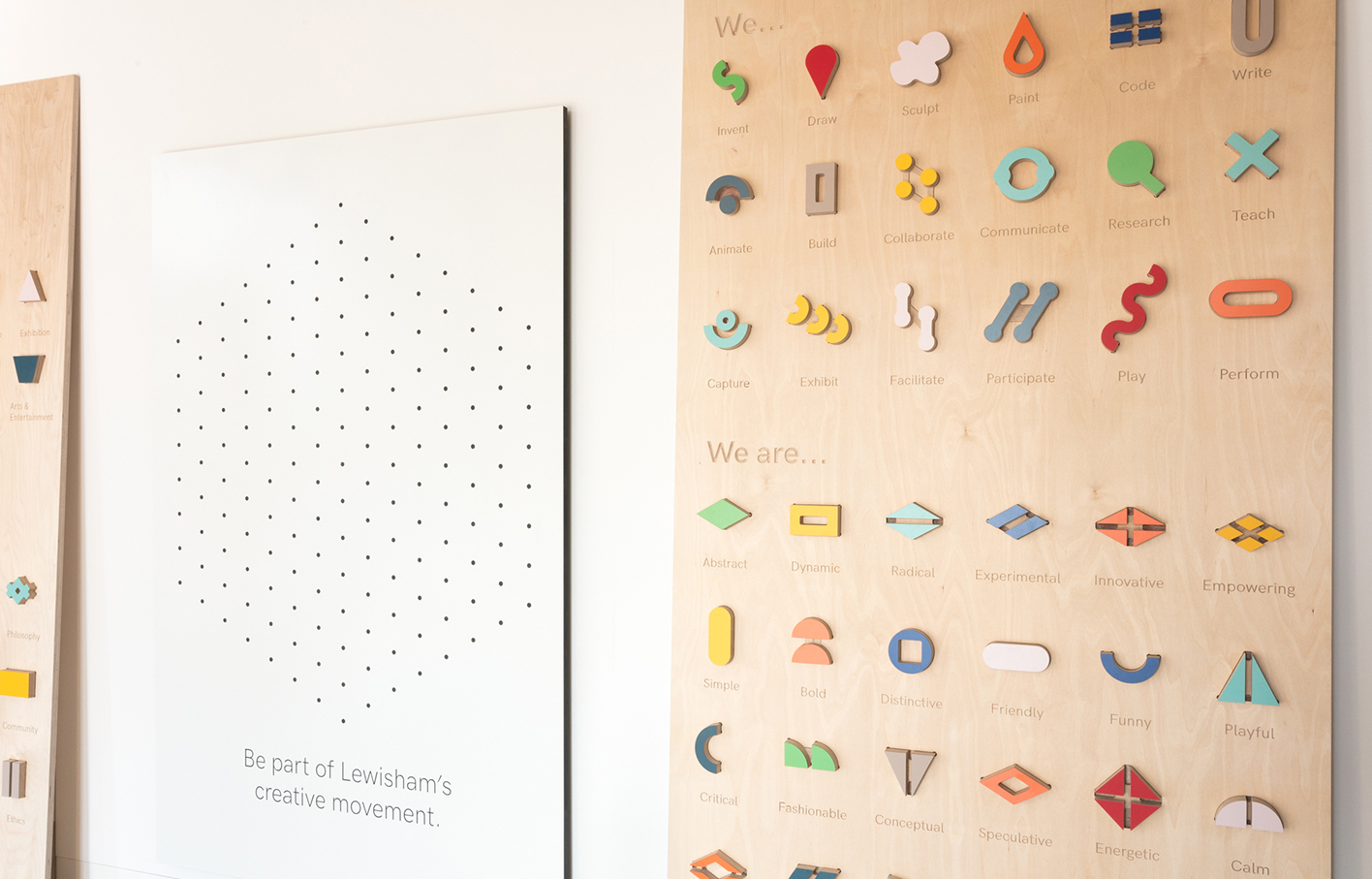 Over eighty plywood icons were laminated, CNC fabricated and finished by hand in six colours at our Deptford workshop. The set of icons were housed in two panels and moved by visitors into a large magnetic hexagon to create a set of skills unique to each company.
The Creative Enterprise Zone officially launched at Second Floor Studios & Arts in May. Justine Simons, Deputy Mayor for Culture and Creative Industries, opened the new studio space and designers, artists and musicians showcased their talent for the event.
Photography by Liz Calvi.