Pocket Living Head Office
Threefold Architects
Parkeray
Processes
Joinery
Digital Fabrication
Installation
What we did
We worked with Threefold Architects and principle contractor Parkeray on the fabrication of Pocket Living's new head office in central London. The new office includes a large structure designed by Threefold Architects, which zig-zags through the space. The structure provides meeting places, quite areas, storage for bags and bicycles and contained kitchens.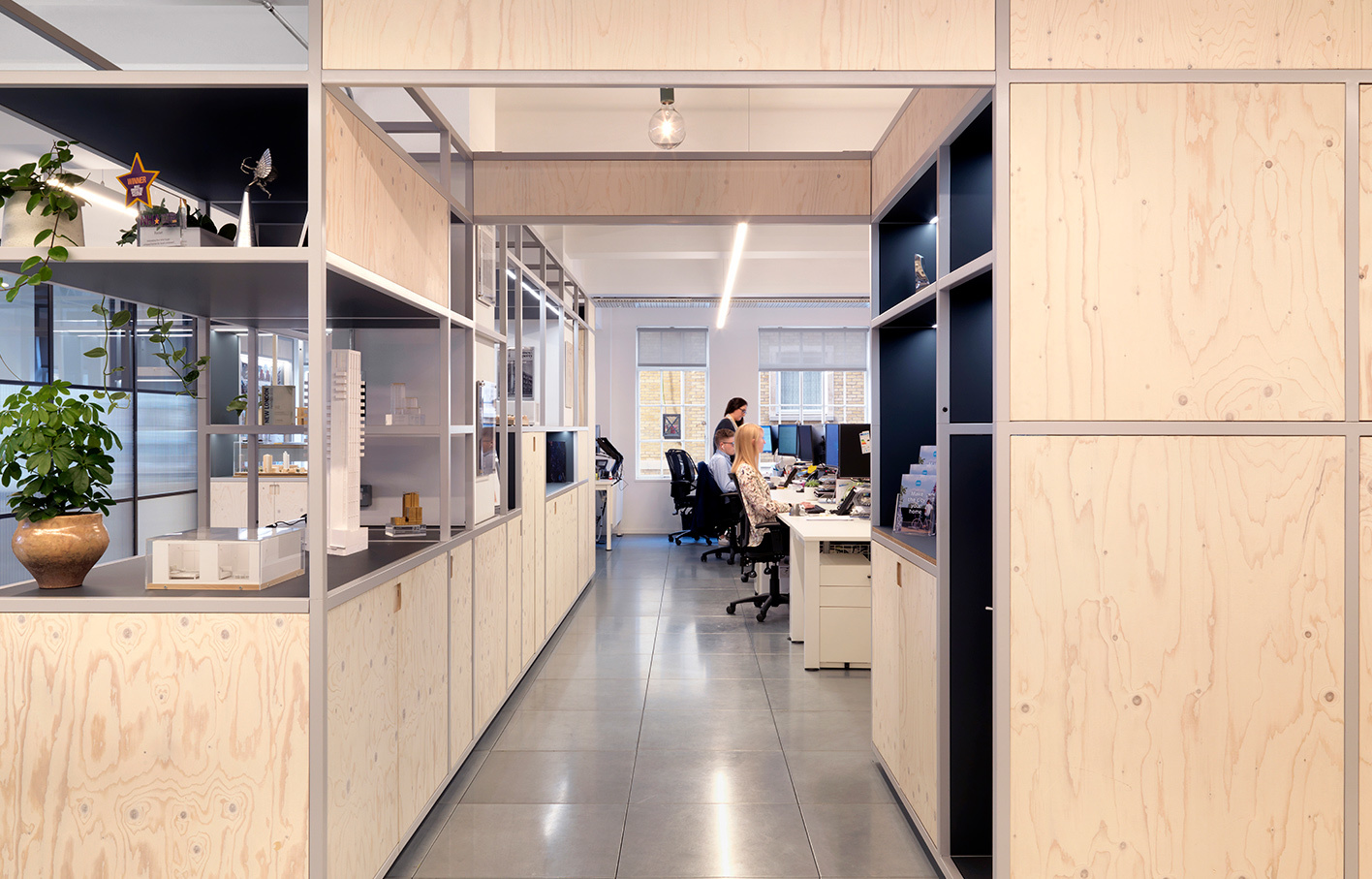 We used digital fabrication to CNC router sheets of plywood. After each is finished by hand they are held within a powder coated mild steel frame. In addition to the main structure we fabricated furniture for the breakout spaces including benches and tables.
Pocket Living are community focused, providing homes for first-time buyers who live and work locally.
Photography by ©️ Charles Hosea.