XTX Markets
Peldon Rose
Processes
What we did
Aldworth James & Bond worked with office design specialists Peldon Rose on a unique commercial project: XTX Markets' new office in the R7 building, Kings Cross. We were tasked with helping create a truly inspiring workspace, that reflected the client's innovation in technology, as well as helping them attract the very best candidates.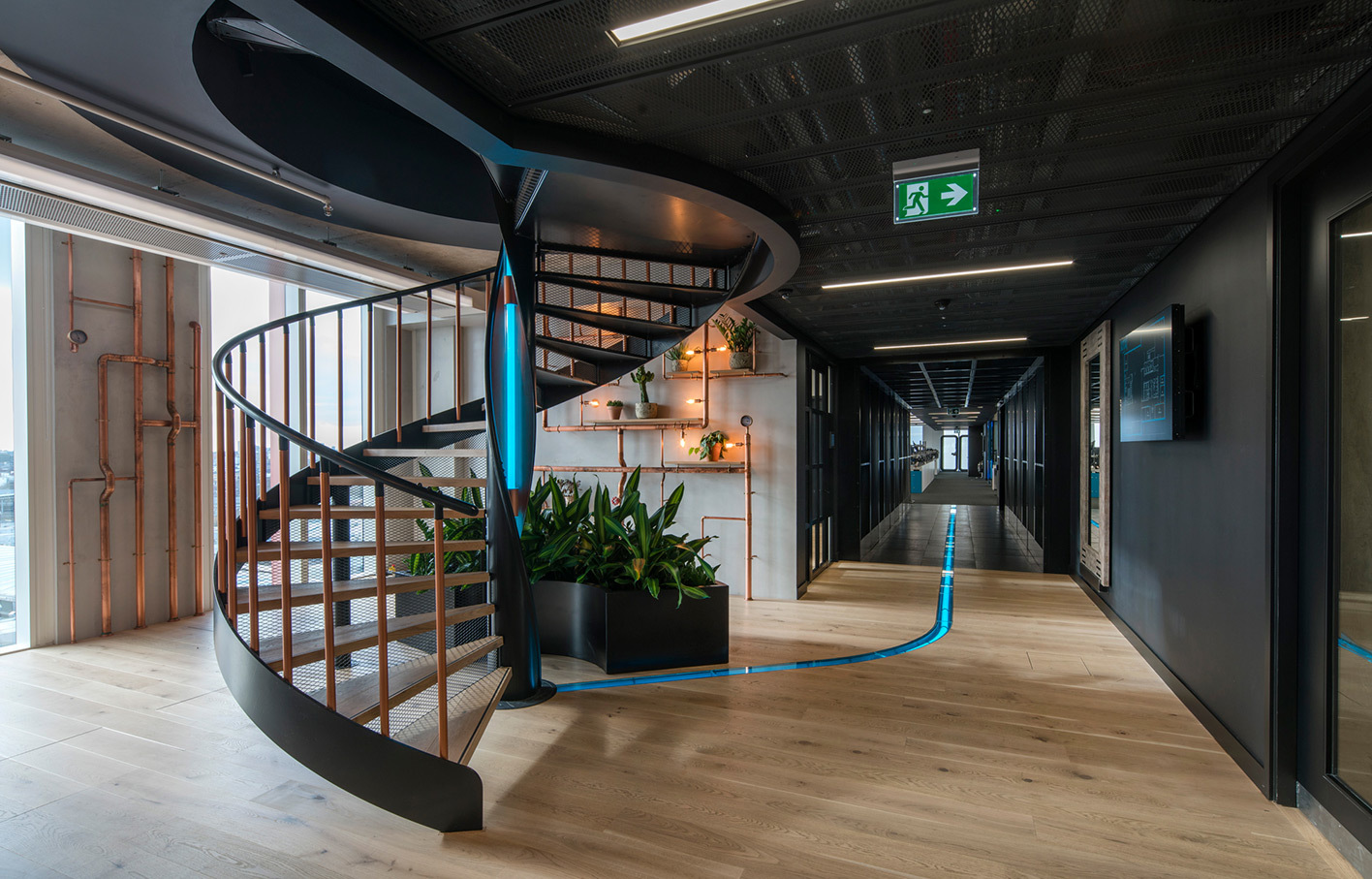 By combining futuristic design elements with high-end residential materials and finishes, the result is a unique working environment that fosters both staff wellbeing and productivity. Aldworth James & Bond's joinery package was extensive — every capability we have was called in to the project: joinery; carpentry; metalwork; technical design; specialist finishes. The complex programme was challenging but we completed a smooth and compliant installation phase.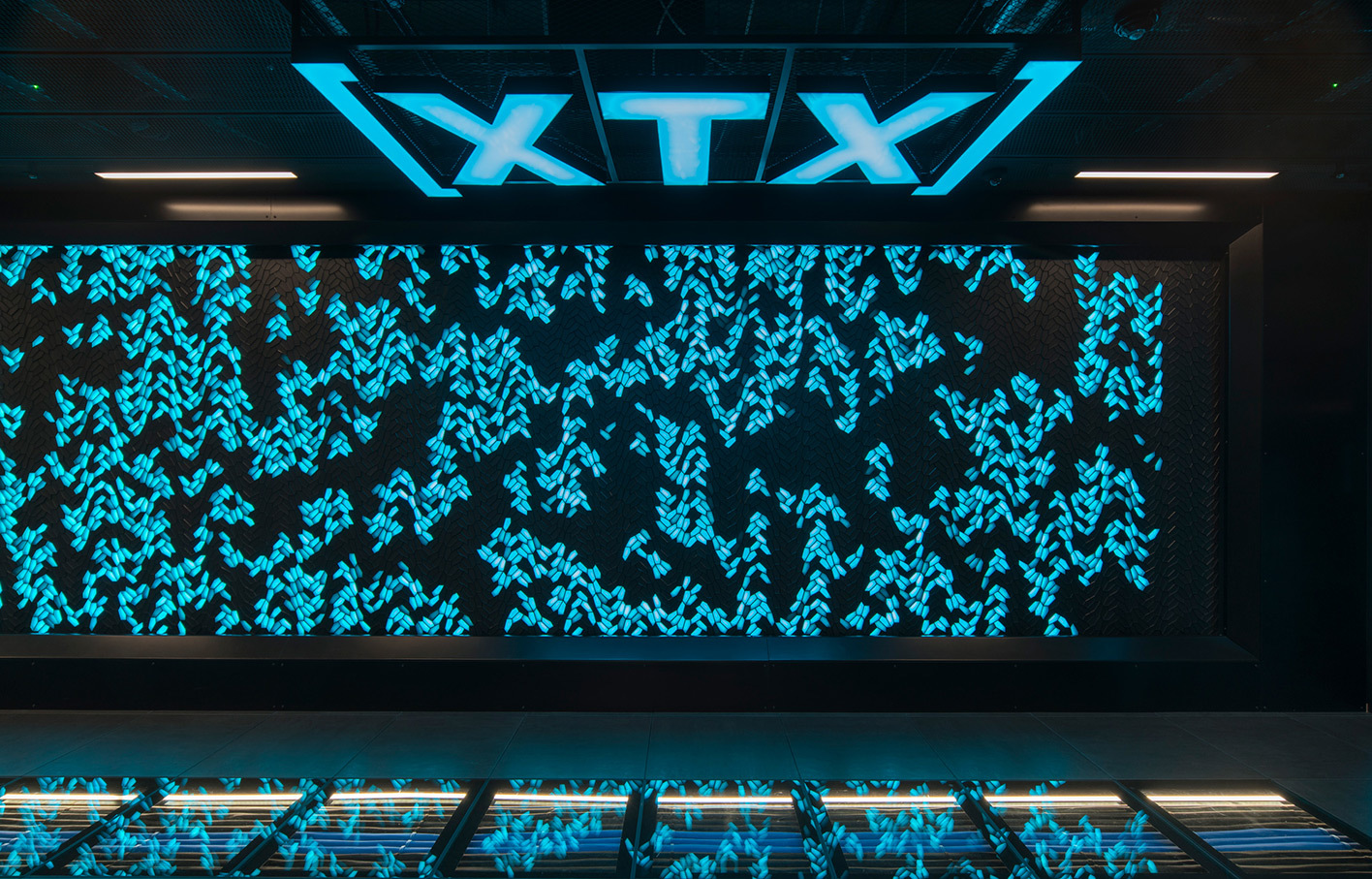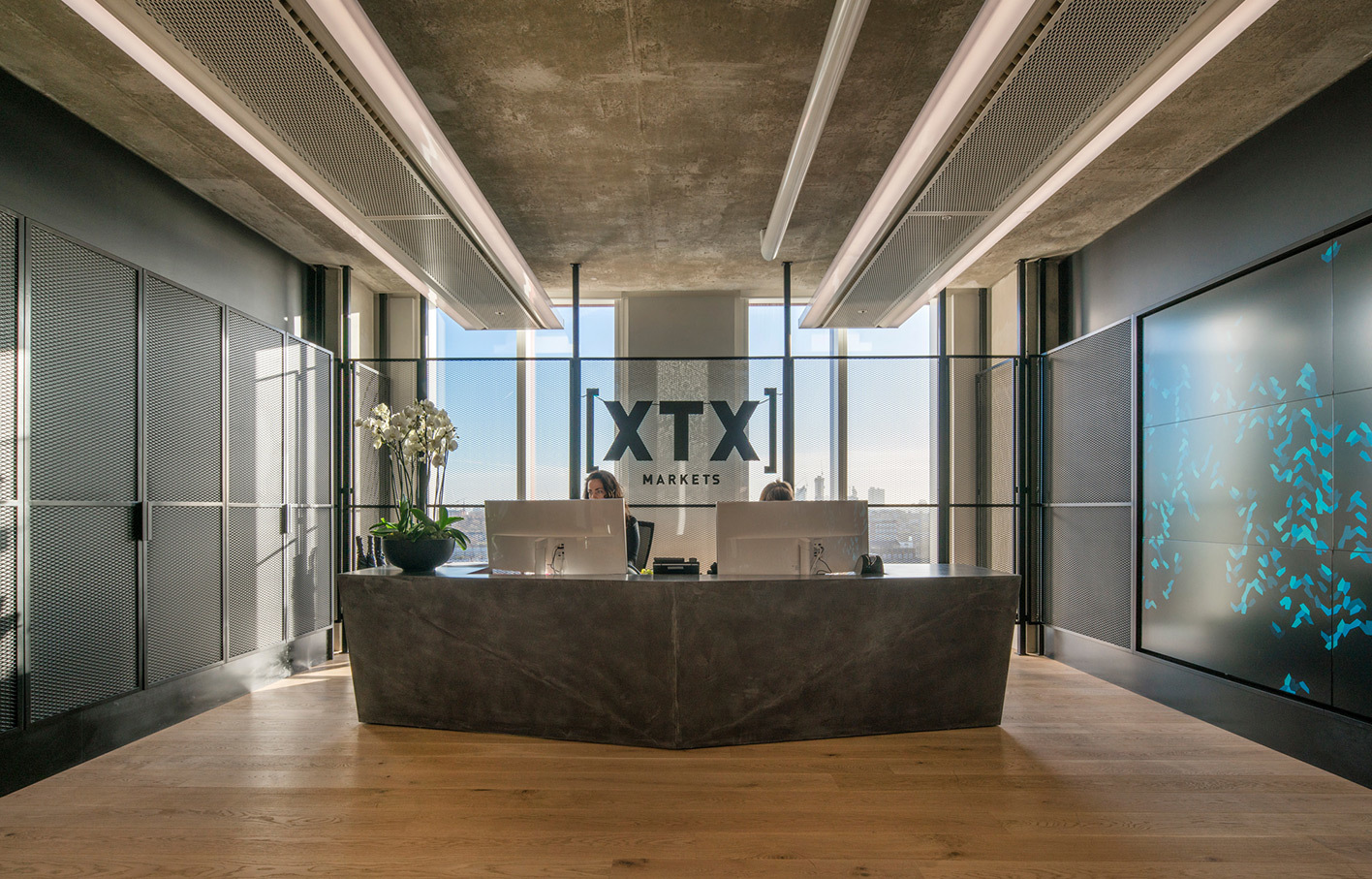 Feature items included the unique spiral staircase connecting the 8th and 9th floors, fabricated in mild steel with an open balustrade and timber treads; a custom airlock sliding door in the 'Portal' entrance and the reception area: a micro-screeded desk with soft touch laminate work surface and an adjacent storage wall with steel mesh framework. Further joinery included a large kitchen with distressed timber cupboard fronts, stainless steel and concrete worktops, tea points, sleeping pods, metal storage and a range of decorative finishes, including feature column cladding, and media walls in both the meeting room and board room.
We also worked on the artistic features commissioned by XTX Markets — complementing the light installation by Jason Bruges Studio with cladding and steel structures in the Entrance Tunnel — and providing the channel set within the spiral staircase for Acrylicize's water fountain. The materials used throughout the office space included mild and blackened steel, mesh, reclaimed / distressed timber, oak veneer, concrete, leather, plus neon for signage and upholstered seating.
Photography by Peldon Rose