Nike
Umdasch
Processes
Joinery
Digital Fabrication
Installation
Finishing & Graphics
What we did
Aldworth James & Bond were appointed to work with Nike's creative team to develop and fabricate visual components to provide an engaging user experience. We utilised a host of interesting materials for the redesign of Nike Women on the third floor of their flagship London store. We fabricated wayfinding signage and acrylic custom-built plant holders throughout the space and provided needled yarn floor coverings and wall graphics within the fitting rooms.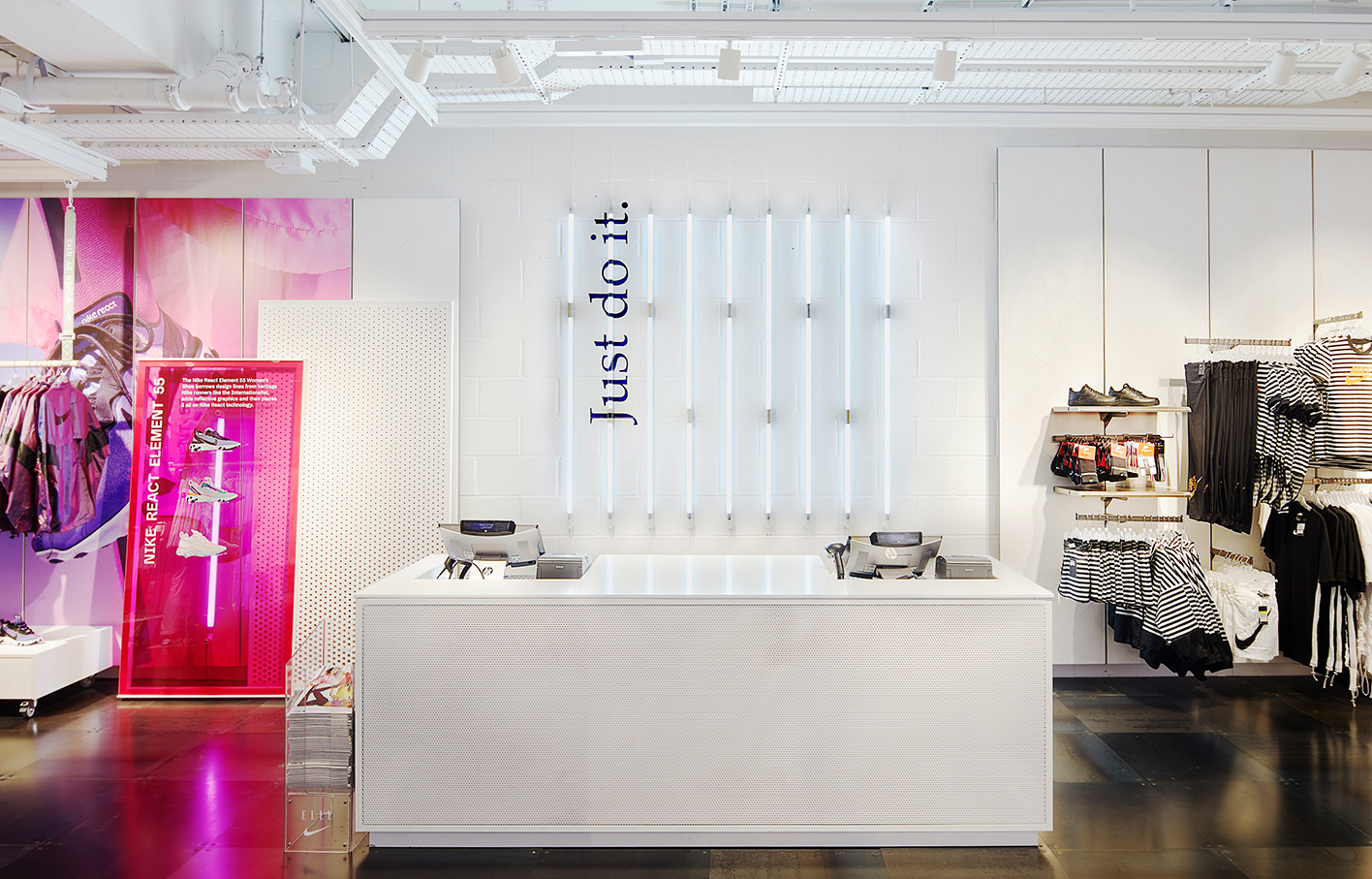 We worked in close collaboration with Umdasch shop-fitters to integrate woven, digitally printed straps to hang their shop fitting components from the ceiling and we installed bespoke graphics around LED light fittings and on the service counters.
Photography by Tom Donald for Aldworth James & Bond.