Les Halles, Paris
Nike Store
Processes
Graphics
Installation
Signage
Fabrication
What we did
Taking up prime position in the recently refurbished Les Halles shopping centre in the centre of Paris is the latest Nike flagship store. Aldworth James & Bond was asked by the world's biggest sports brands to deliver all vinyl graphics throughout, as well as further brand expressions, internal decoration and signage. This was a truly ambitious retail project for us, with the install team delivering all elements on time and to the expected premium finish.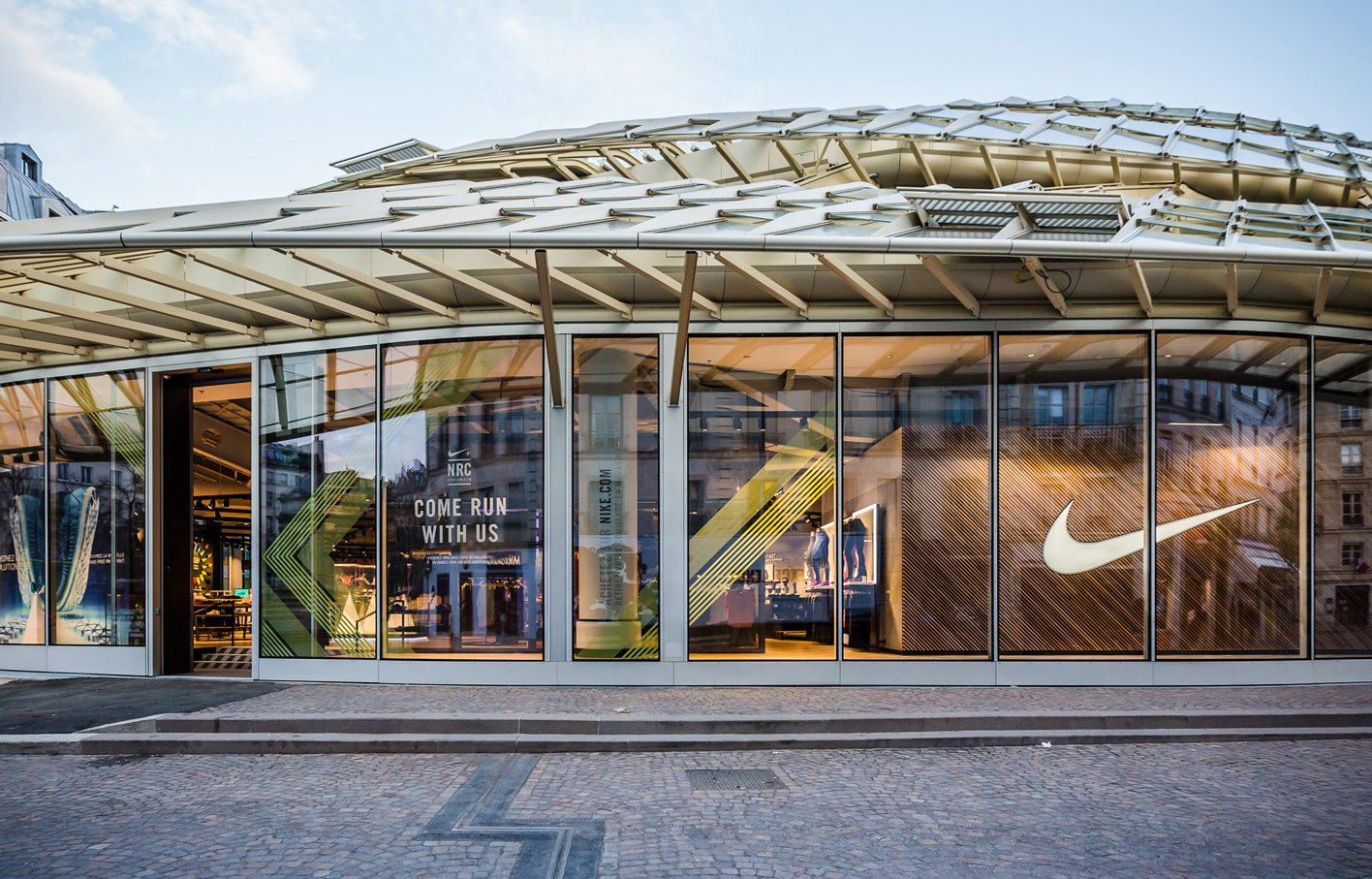 To the exterior we applied matt white vinyl to the windows, while inside the mirrored pillar with video screens featured the ubiquitous Nike tag line— 'Just Do It' — in cut vinyl.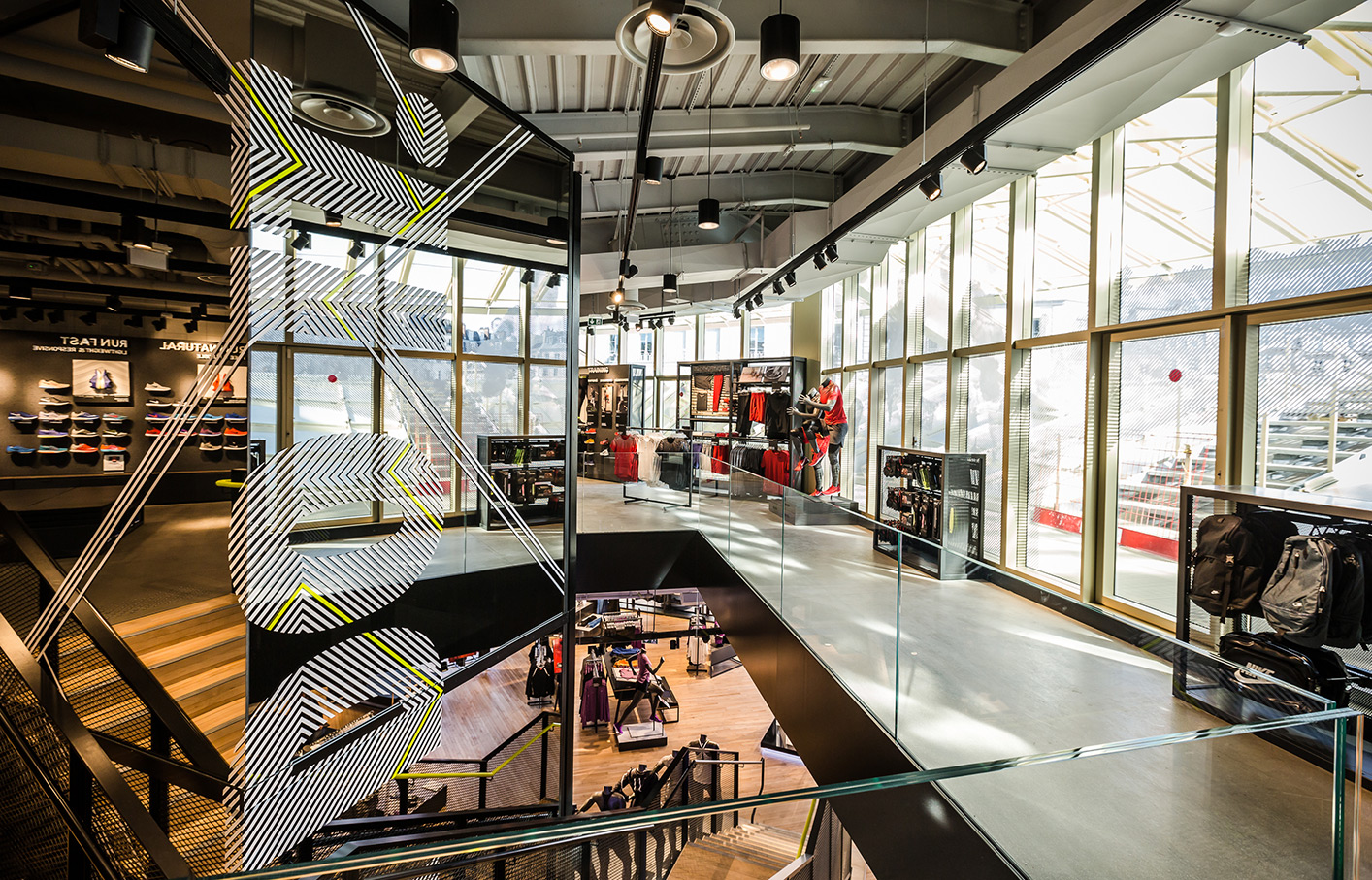 Aldworth James & Bond also produced men's and women's Trial Run maps, CNC routed and spray finished here in our Greenwich workshops. The two maps of Paris were inlaid with neon acrylic offering runners a training route on which they can test their latest purchases. These unique map installations have been built and installed by us in other Nike stores throughout Europe.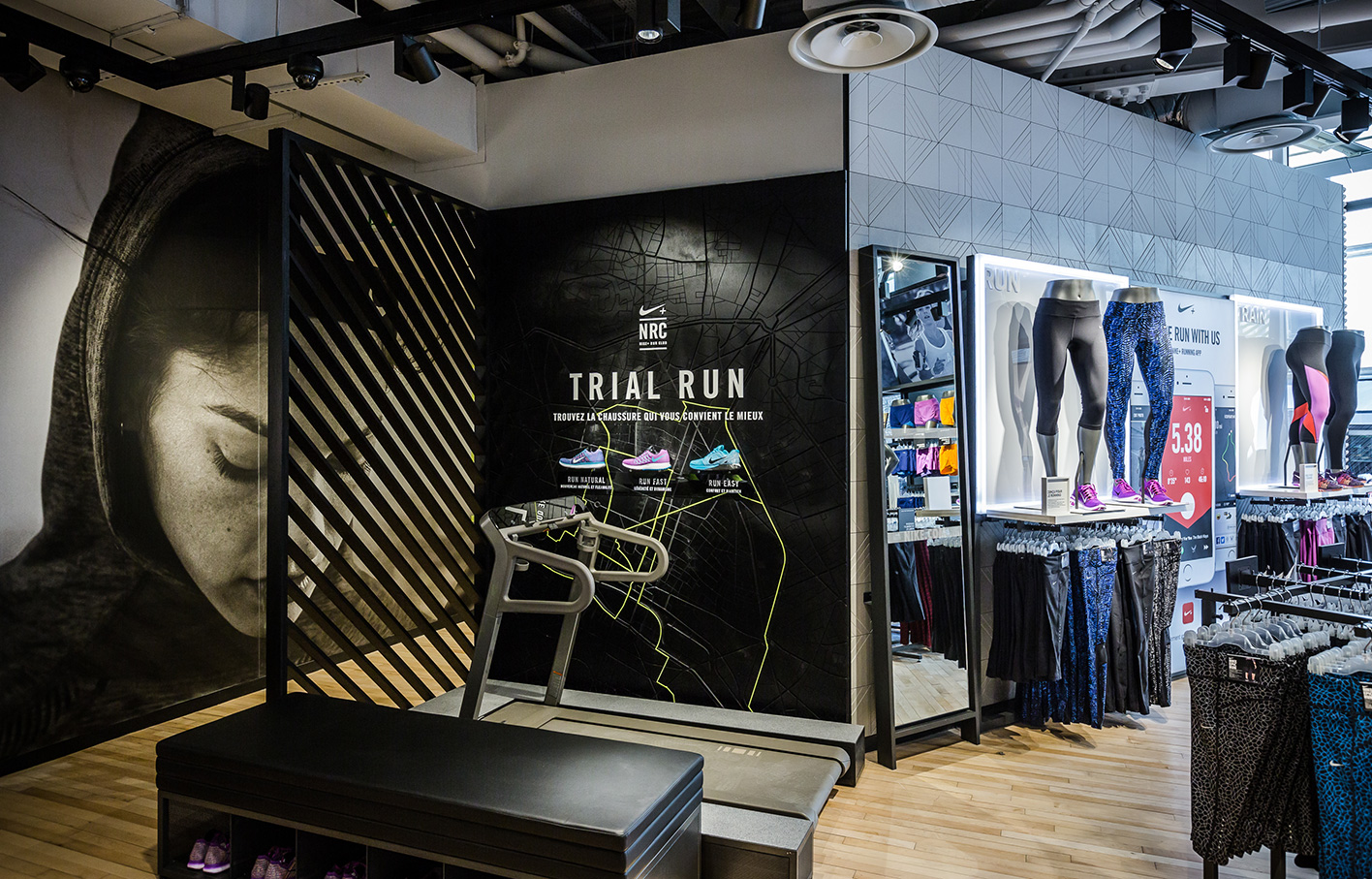 In the store's fitting rooms we applied graphic wall coverings of local images as well as fly posters and signage. In the Nike ID area we built and installed signage and our AJ&B Makes team designed and manufactured the custom solid oak stools for shoppers to use while customising their products.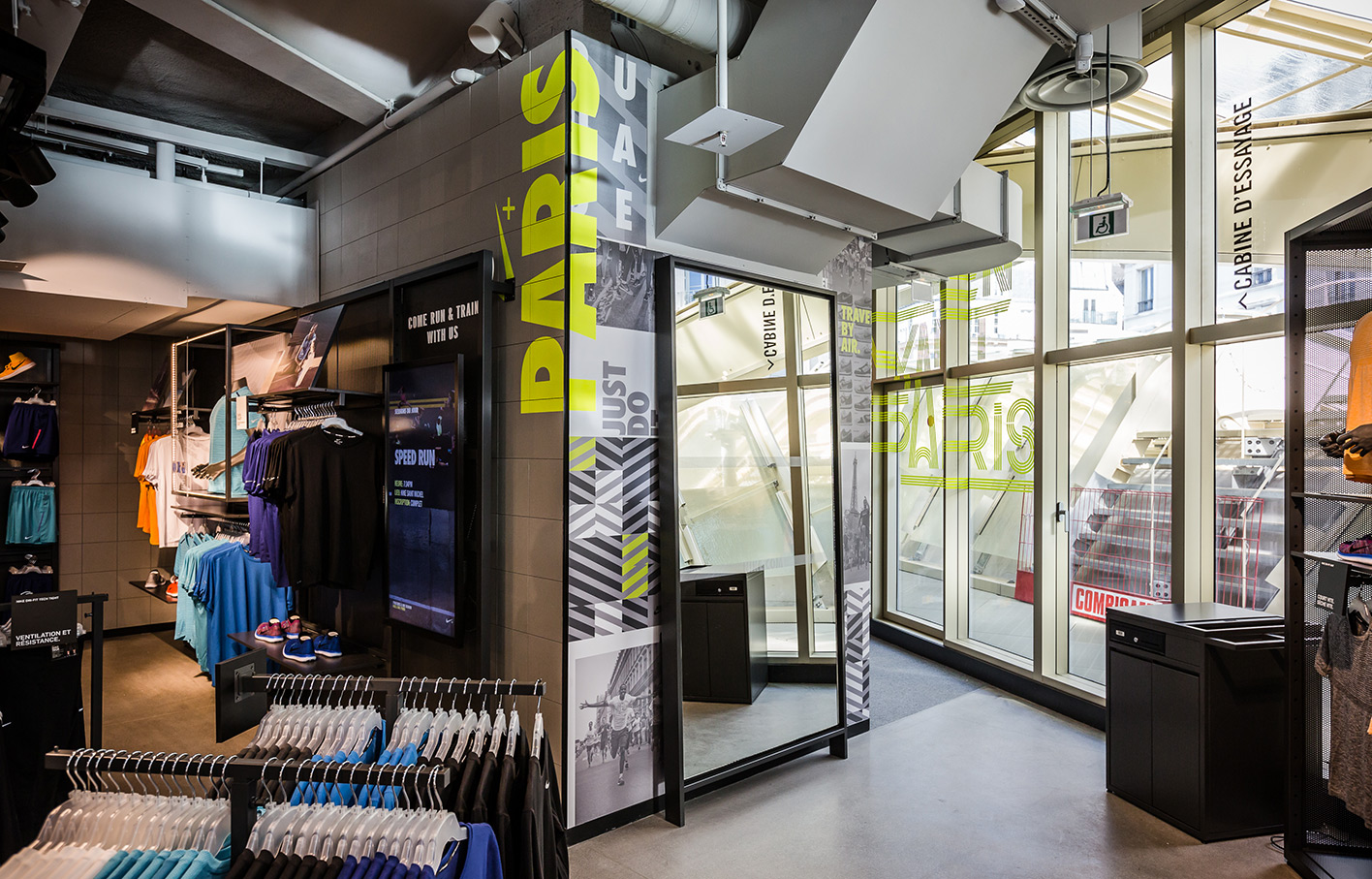 Throughout the store Aldworth James & Bond installed custom concrete tiles that had been engraved on our CNC machines. Other decorative items included CNC'ed signage, acrylic display boxes, hand painted graphics and large format images.
Photos courtesy of Nike Europe, 2016