Nike
Storey Studio
Beam Lighting Design
Circus Family
Limelight Sports

Processes
Joinery
Digital Fabrication
Installation
Finishing & Graphics
What we did
Aldworth James & Bond had the monumental opportunity to work on the global launch of Nike's new family of trainers – SuperRep. Working with Nike's creative team and Storey Studio we brought their vision to life through the fabrication of this fast-paced project. The first in the collection, Nike Air Zoom SuperRep uses trailblazing technology and are built specifically for high-intensity interval training workouts. Storey Studio designed an immersive environment, with a boldly fresh aesthetic, where over 100 participants experienced the SuperRep trainers for the first time.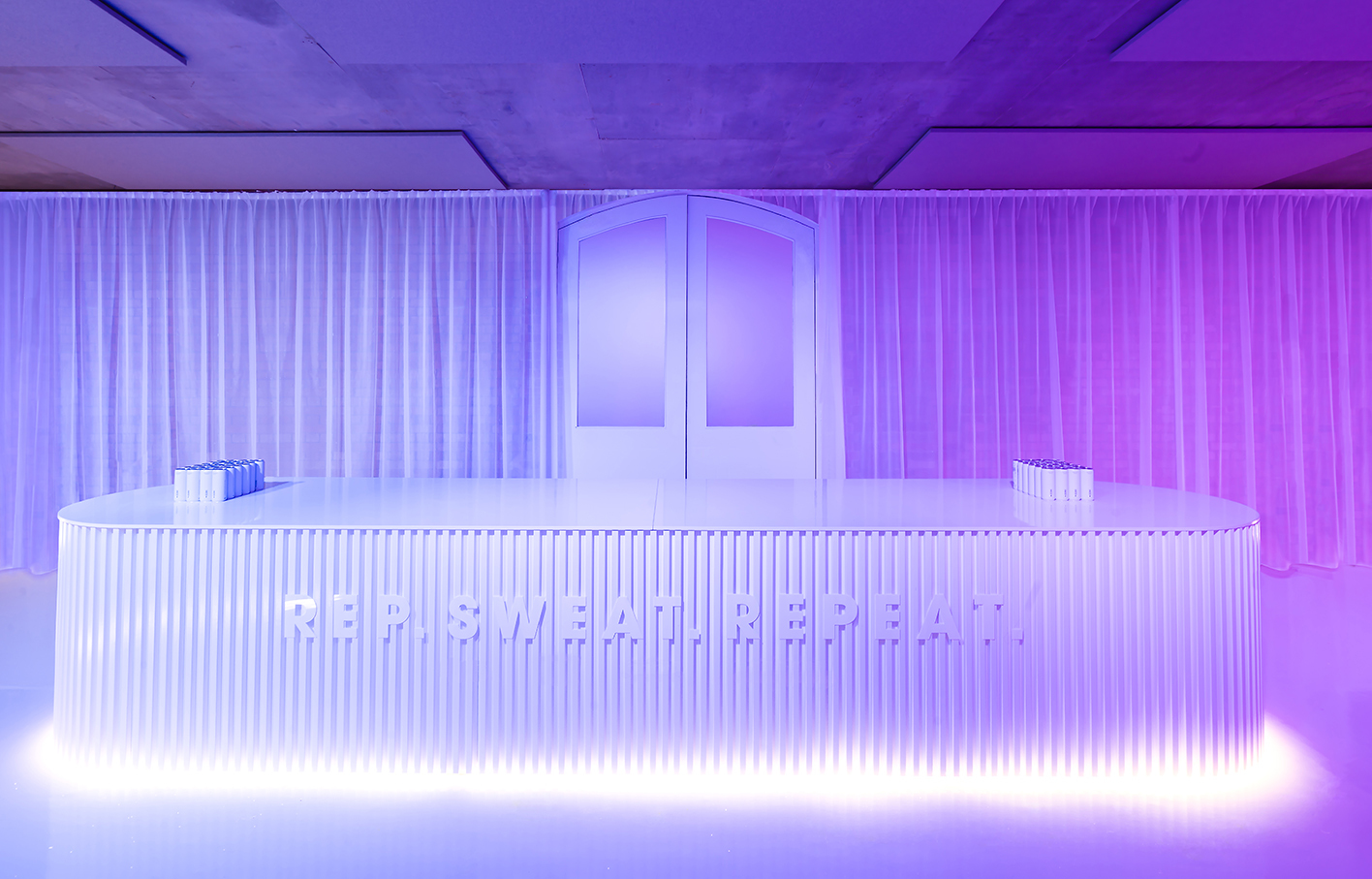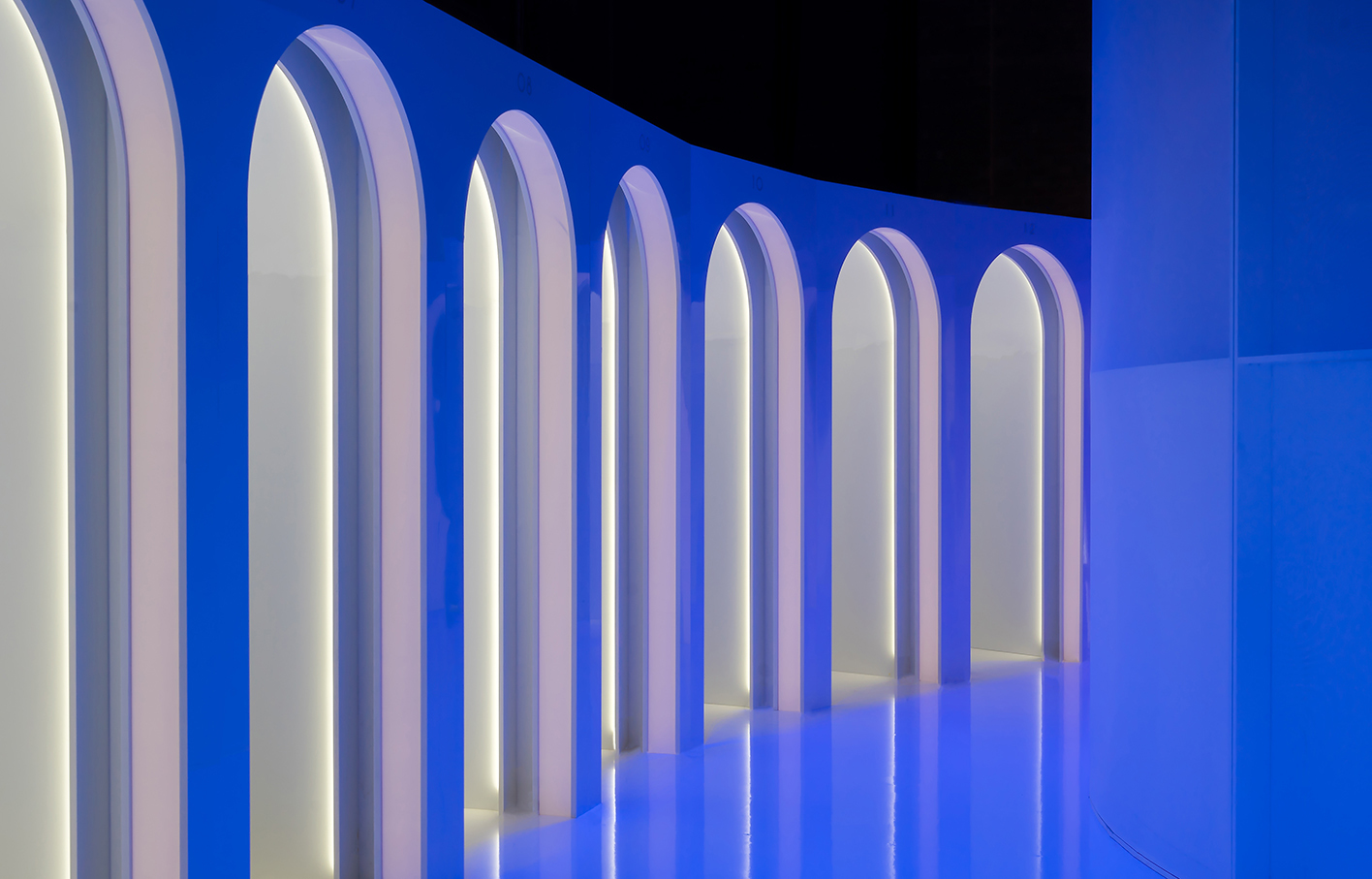 First participants passed through the reception area to the changing rooms with glossy white laminate arches and reflective rip stock curtains. Beam Lighting Design crafted lighting effects throughout the entire space which evolved throughout each session.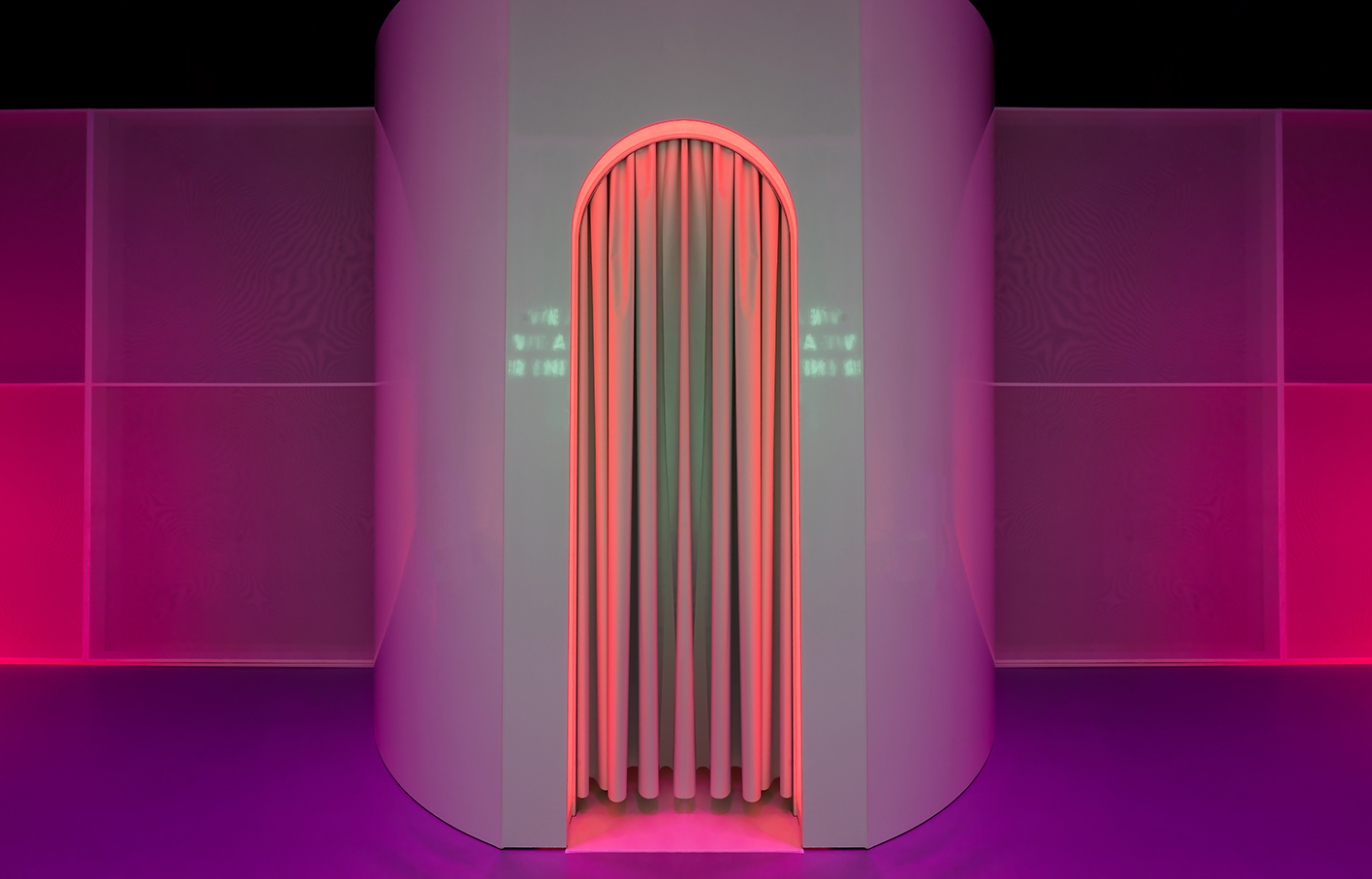 The holding area got participants pumped up and ready for their workout. Limelight Sports organised the event, making sure everything happened without a glitch. Two benches were placed in the space with recycled foam tops featuring resistant bands with Nike's brand messaging on.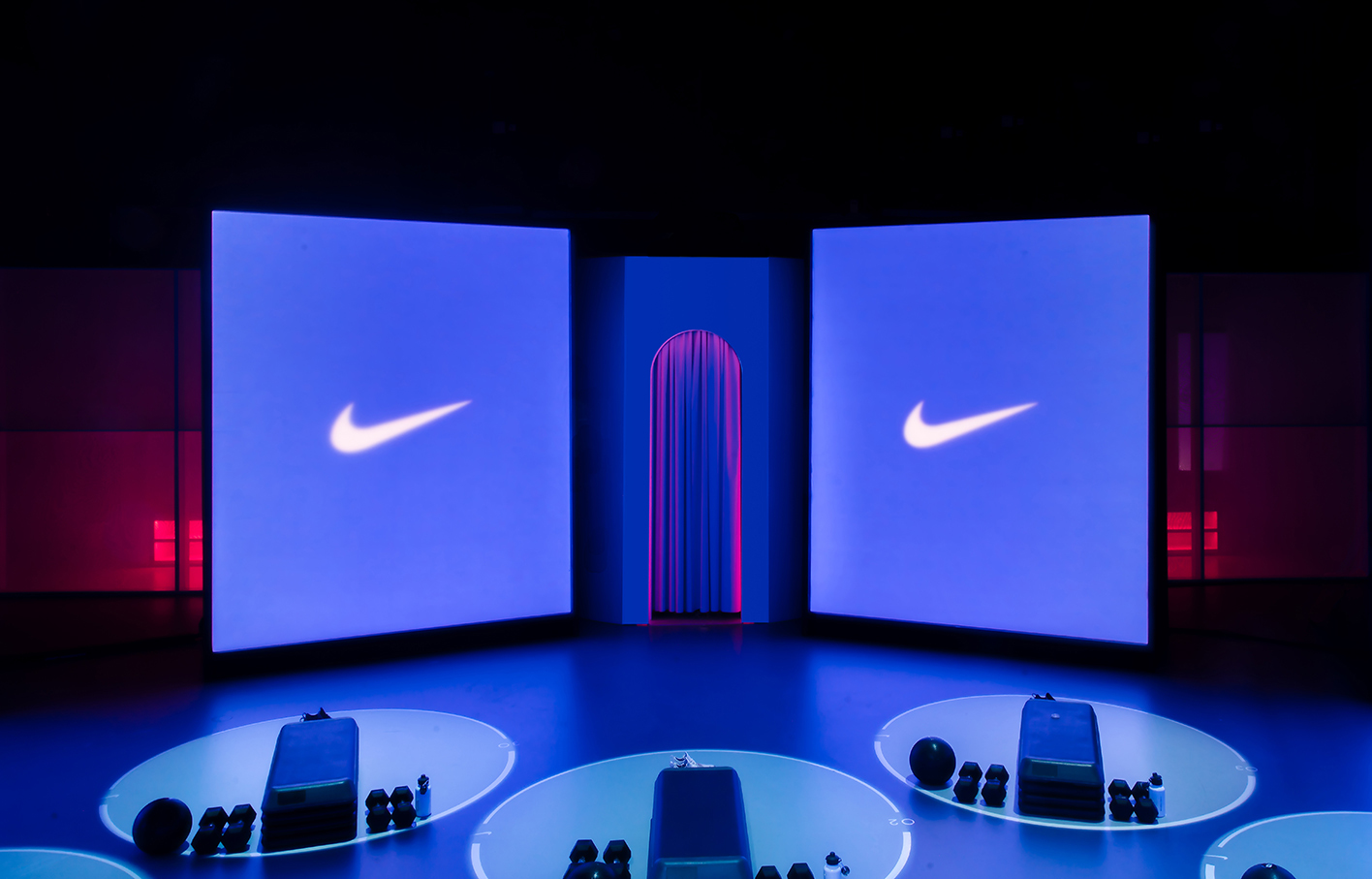 Nike wanted their latest innovation to be shared as widely as possible and so created a mirrored pod hidden behind curtains. Digital content from Circus Family displayed on screens which framed the entrance to the pod.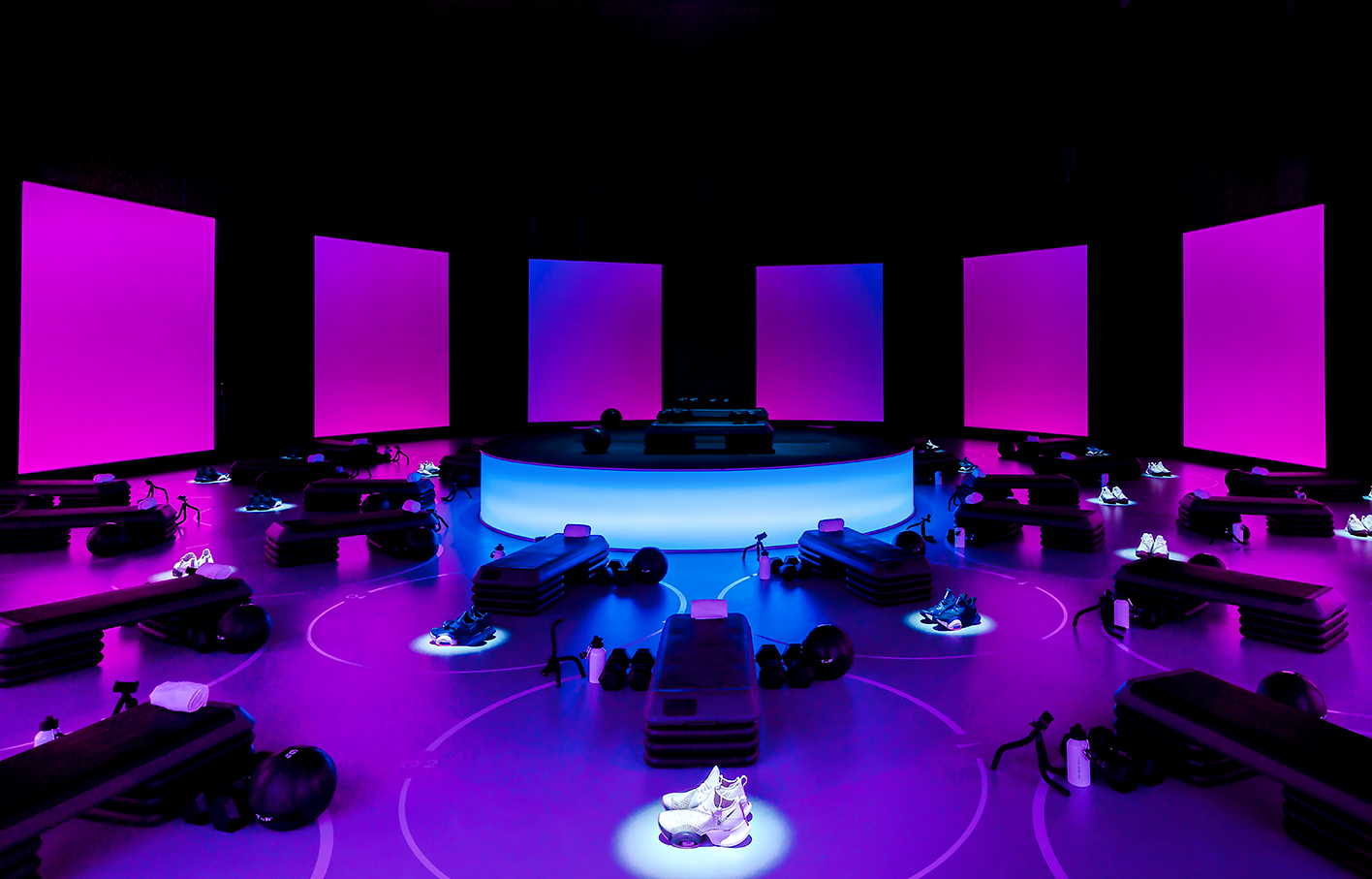 Nike Pro Trainers performed on a glowing podium in the middle of the space and a beam of light illuminated each workout station, outlined with reflective vinyl with each participants unique number on it.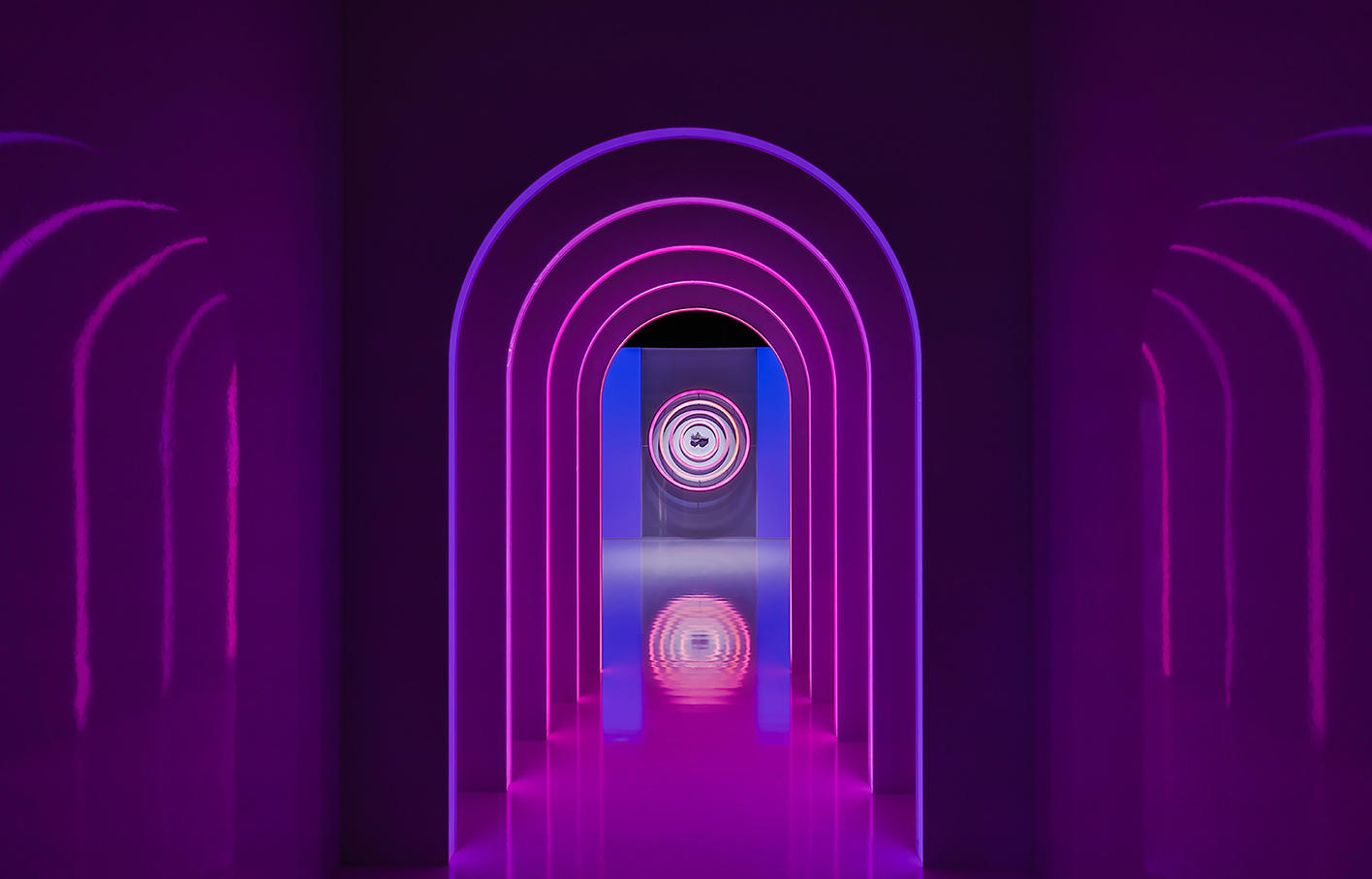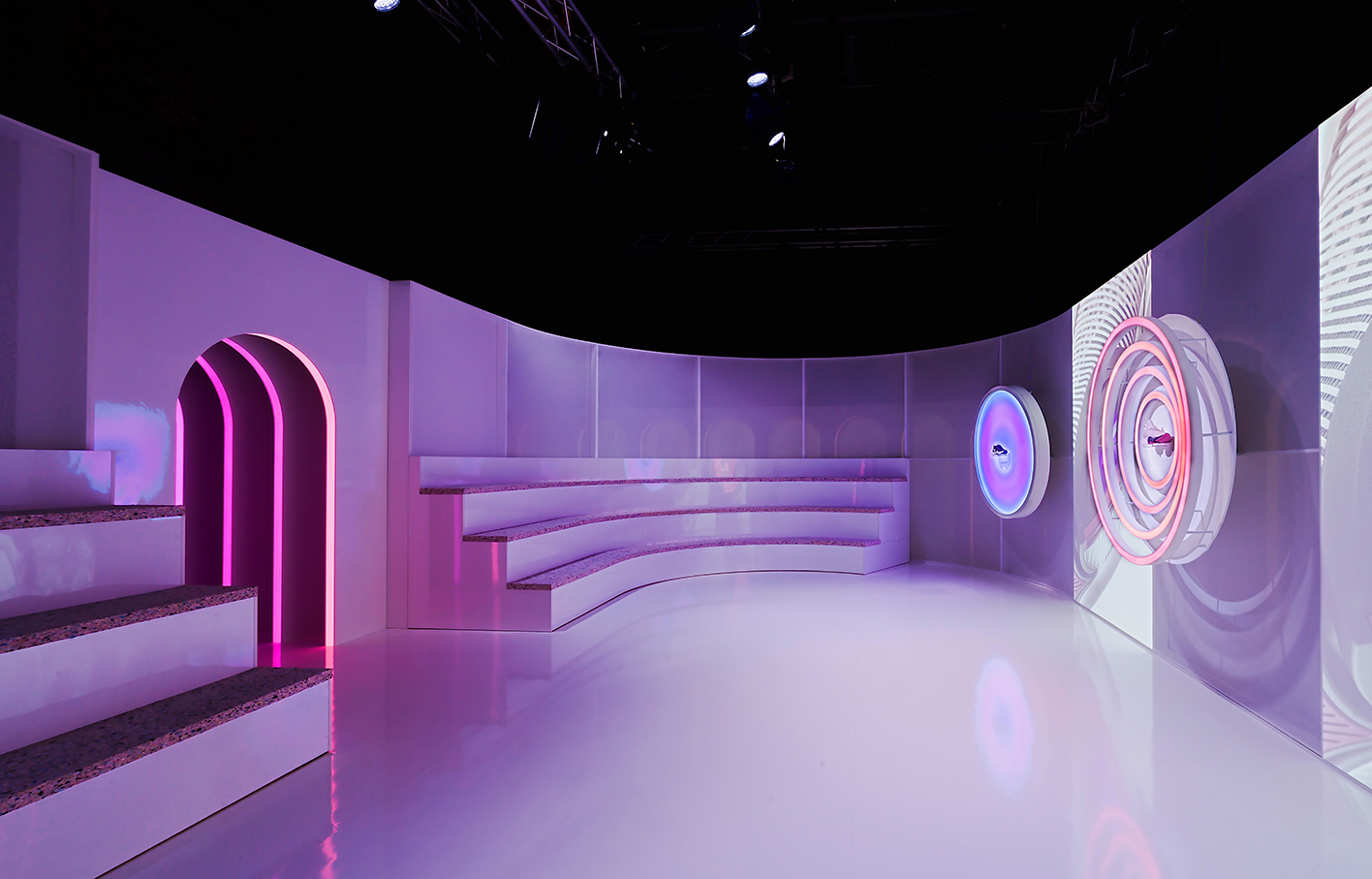 Participants then travelled through a neon arched walkway, leading them to the presentation space of the collection – the Nike Air Zoom SuperRep, Nike SuperRep Go and Nike SuperRep Cycle. CNC fabricated circles housed changing colour LEDs, creating a hero moment for each shoe. Tiered bleachers with recycled foam seats sat in front of translucent fabric walls giving the participants a much needed place to rest after their workout.
Throughout the space we fabrication multiple graphics with Nike's slogan 'Rep. Sweat. Repeat' and the SuperRep logo. After the launch the benches, reception desks and stools were repurposed within Nike stores and the fabrics were donated to a charitable textile company. This was a dream project for us and we loved working with such a stellar team.
Photography by Tom D Morgan for Nike 2019