La Défense, Paris
Nike Store
Processes
Metal Fabrication
Finishing
CNC Machining
Installation
What we did
Approached by the Nike Global Design Team, Aldworth James & Bond was commissioned to create and install key brand moments for new Nike Store at La Défense, Paris. Working at pace to finalise the design details AJ&B delivered these significant pieces within a tight timeframe — challenging, but worth it.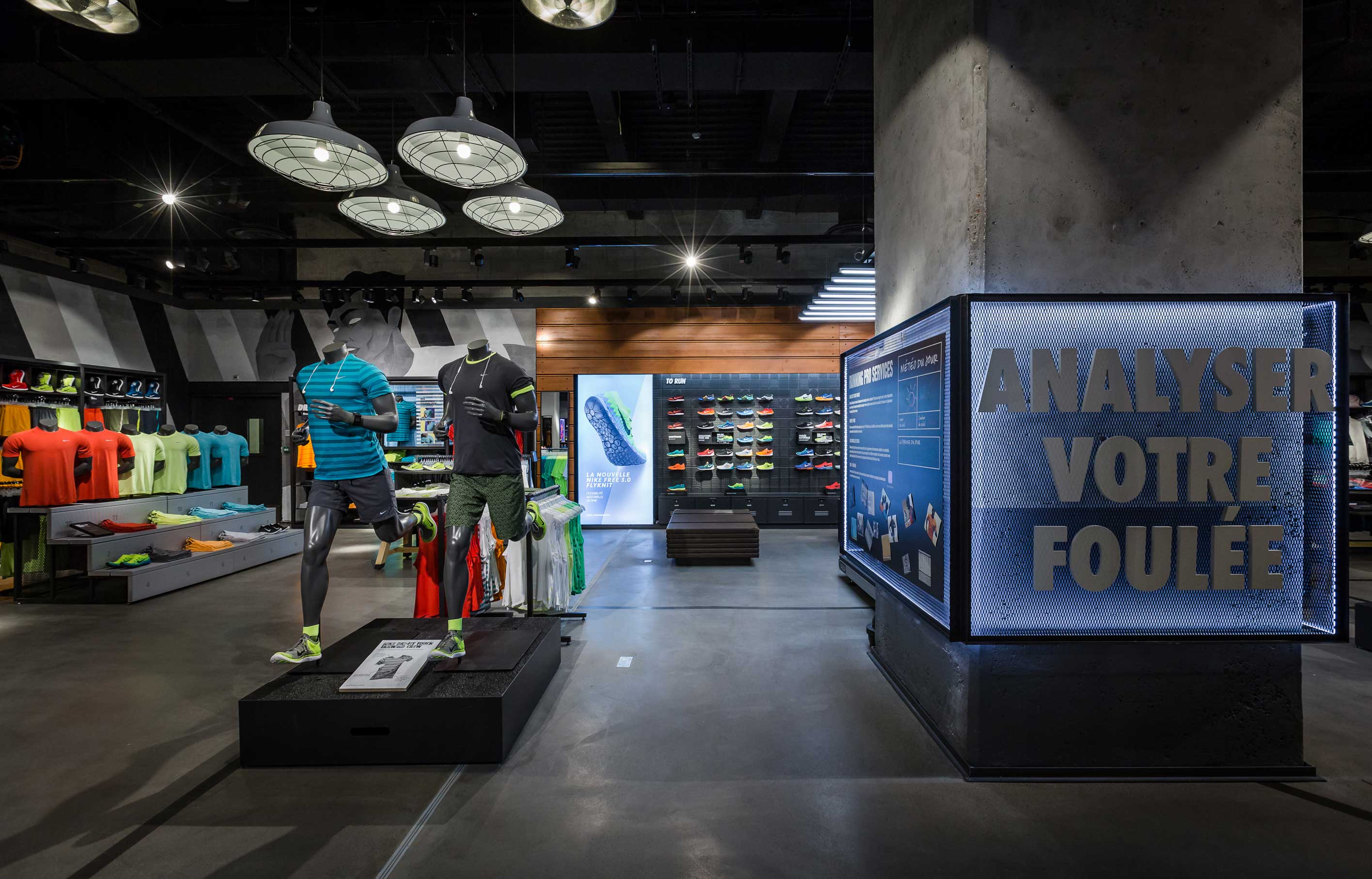 The cash desk matrix of 800 glass lightbulbs, carefully drilled and rebated by our carpenters into the signature Nike bleacher boards, was then lit with LEDs to simulate a retro scoreboard and display message spanning 8 metres, creating a great visual effect. The design also allowed the message to be updated as required, using lo-fi techniques to make this process as simple as possible for the local Nike team, without the expense and complexity of a computer controlled system which was also considered.
Large expa-mesh display cages which were fabricated and installed by our overseas team, incorporating LED halo lighting, multimedia screens and key signage throughout the space. Shop window displays, furniture and upholstery pieces were pulled together efficiently by our design team, while our in-house CNC, spray finishes and metalwork departments turned around mixed material 3D executions quickly. Our Greenwich workshop kept the installation team fed with the finished pieces required and the project was successfully completed on time.
Photography: Bertrand Vallé