Tool tray giveaway for this year's South East Makers Club
Share
Back to Index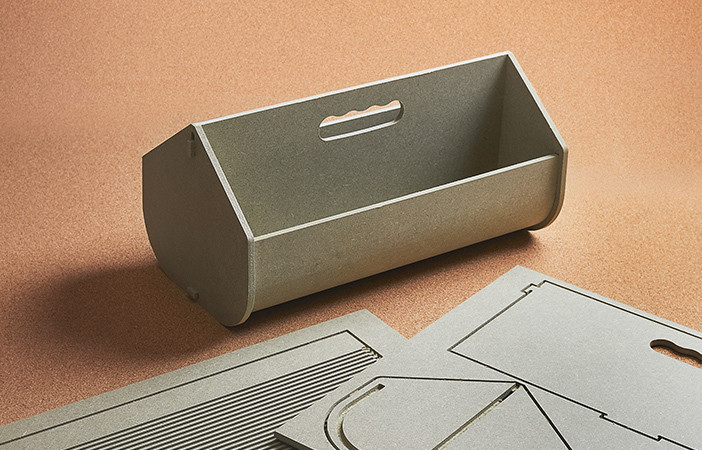 A tool tray is an important part of any makers workshop. Aldworth James & Bond have teamed up with South East Makers Club to giveaway a custom-made tool tray. We're using off-cut green, moisture resistant MDF to digitally fabricate the tray that can be assembled at home. The design has been produced in-house and features CNC routed ribs which creates a curve in the material.
To win a tool tray add your name and email to the form here and follow @_ajandb_ and @south_east_makers_club on Instagram. The competition will close on 15 September and the winner will be announced shortly after. 
We will also be giving away the tray during The Off-Cut Challenge in Deptford, 13-15 September. The exhibition includes works by the Aldworth James & Bond team and a portable CNC machine will be in operation between 11am-1pm daily, demonstrating how the tool tray is fabricated. At 2pm each day there will be 20 trays given away to the visitors of the exhibition on a first come, first served basis.
Photography by Tom Donald.