London Design Biennale 2018
Somerset House
Processes
Fabrication
Installation
Project management
Specialist finishing
What we did
Aldworth James & Bond was commissioned by London Design Biennale to fabricate and install a range of countries' innovative pavilions. The exhibition took place at Somerset House, as part of the September 2018 festival. Working with a range of multidisciplinary global designers, we facilitated how various countries responded to the theme 'Emotional States', illustrating how 'design can challenge, delight, educate and surprise'.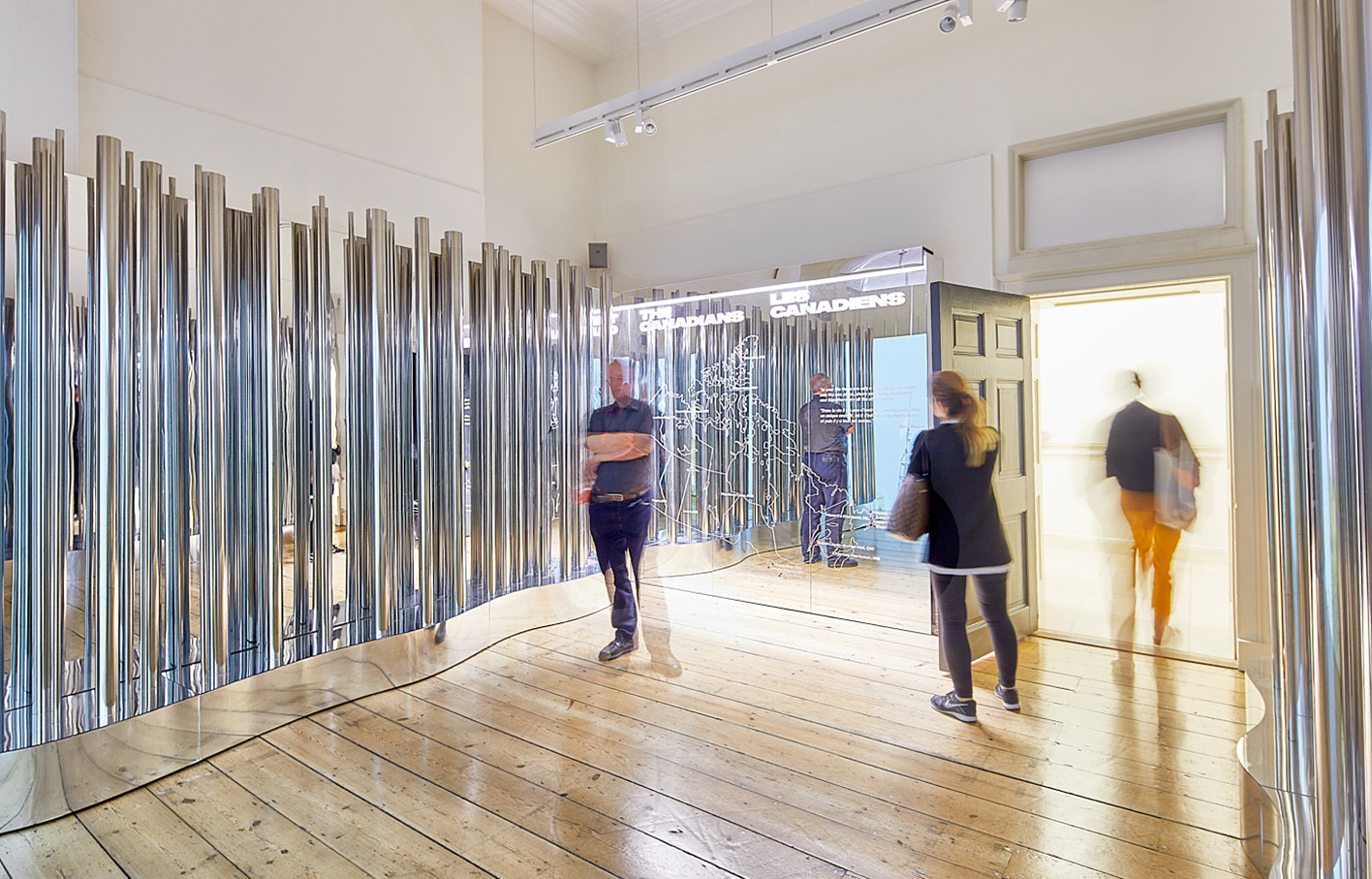 The scope of our work included Canada's 'Emotional Landscape' where we fabricated timber framed walls, acrylic mirrors and stainless steel tubes. For Brazil we worked with David Elia whose designs focused on the deforestation of the Amazon Rainforest. Using eucalyptus throughout we created a central portal structure and stools from lengths of the timber, as well as applying a wall covering to a temporary backdrop. Details on the wall and stools were hand finished with Yves Klein Blue.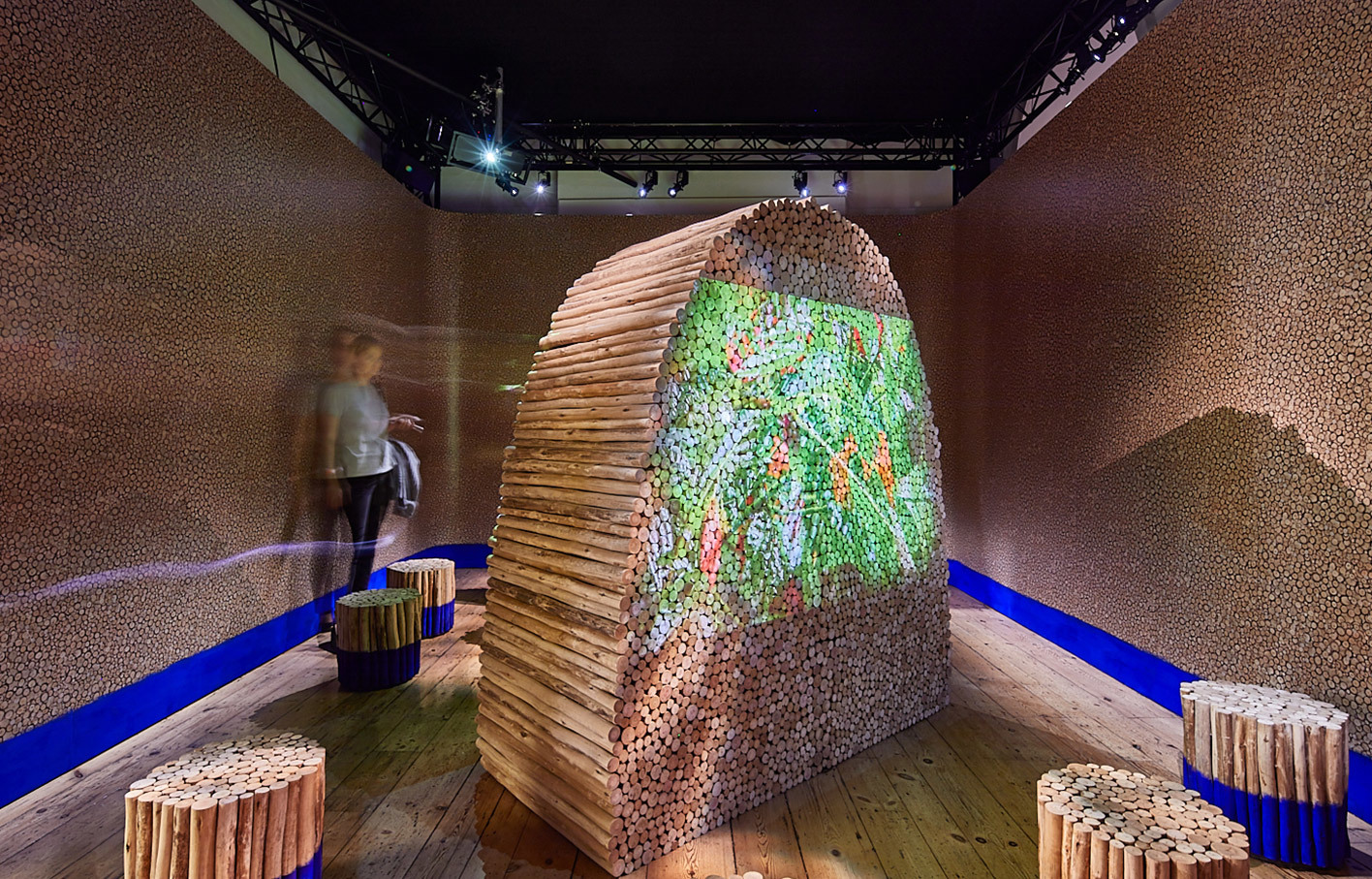 In the room 'State of You' designed by Qatar, seven concrete forms hung from a suspended ceiling that reflected the curved form of the carpet beneath. Each dome-like structure was designed to emit different scents to inspire varied feelings for every individual.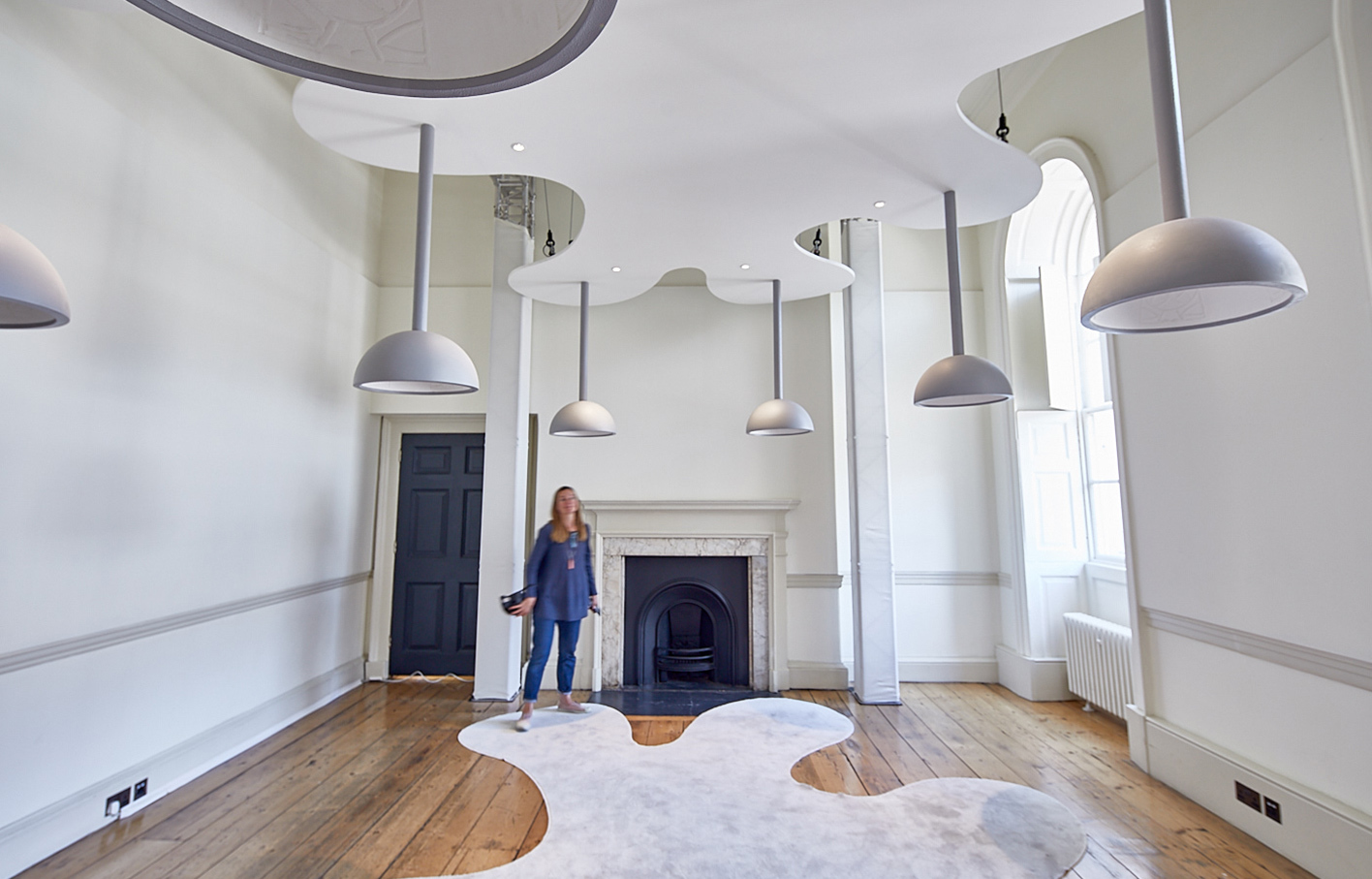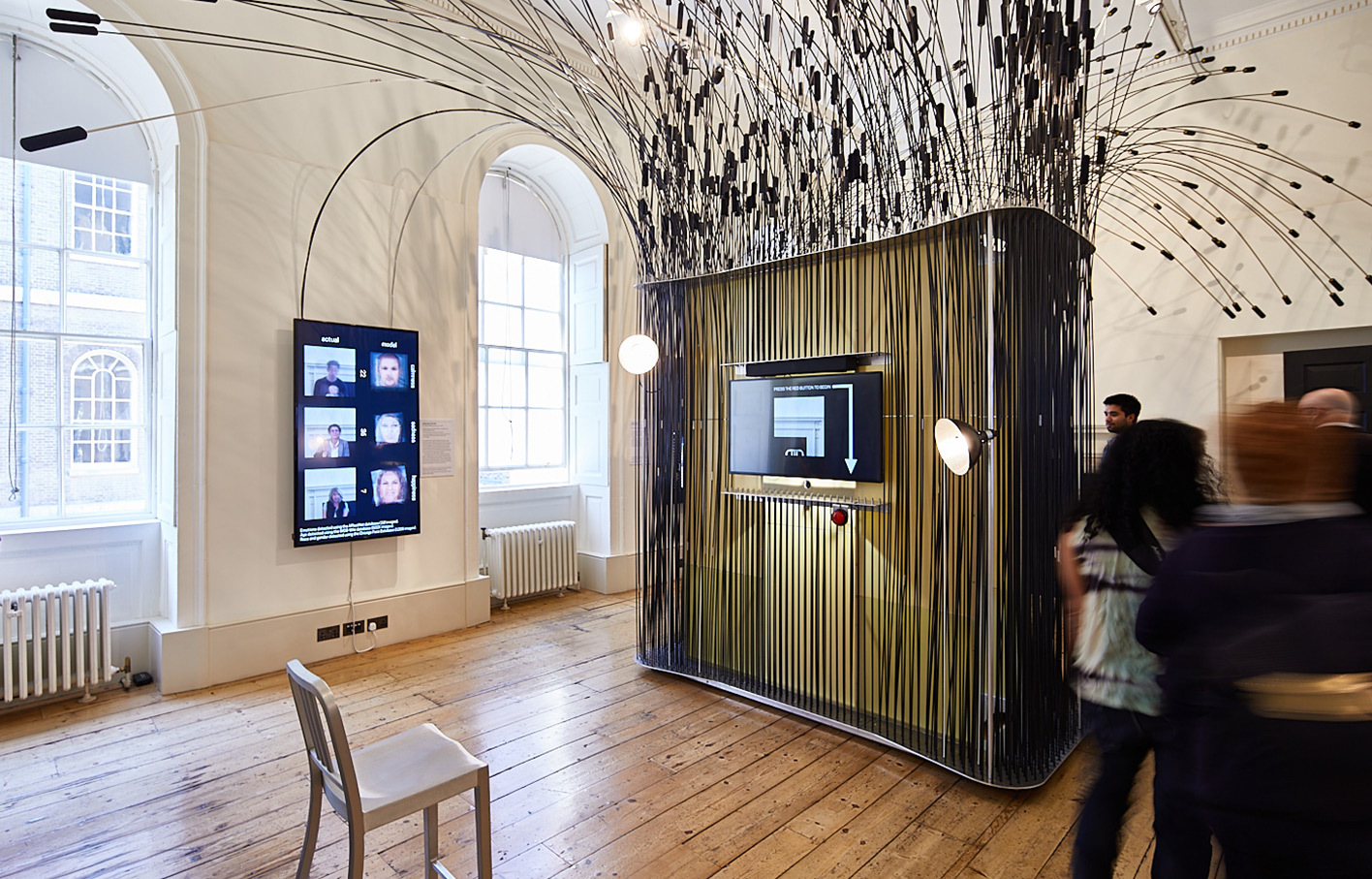 There were four design award categories during the festival, and we were thrilled that the USA won the award for The Most Inspiring Interpretation of the 2018 theme with their installation 'Face Values'. Among other pavilions, we also worked with Norway, UK and Taiwan installing graphics, furniture fabrication and display units.
Photography by Tom Donald for Aldworth James & Bond, 2018