Coca-Cola BeatBox
London 2012 Olympics
Processes
What we did
The Coca-Cola Beatbox is an iconic Olympic Park pavilion designed by architects Asif Khan and Pernilla Ohrstedt for Coca-Cola. Inspired by Coca-Cola's campaign for the London 2012 Olympics, 'Move to the Beat'—the Beatbox was an experimental fusion of architecture, sport, music and technology that created a stunning multi-sensory experience.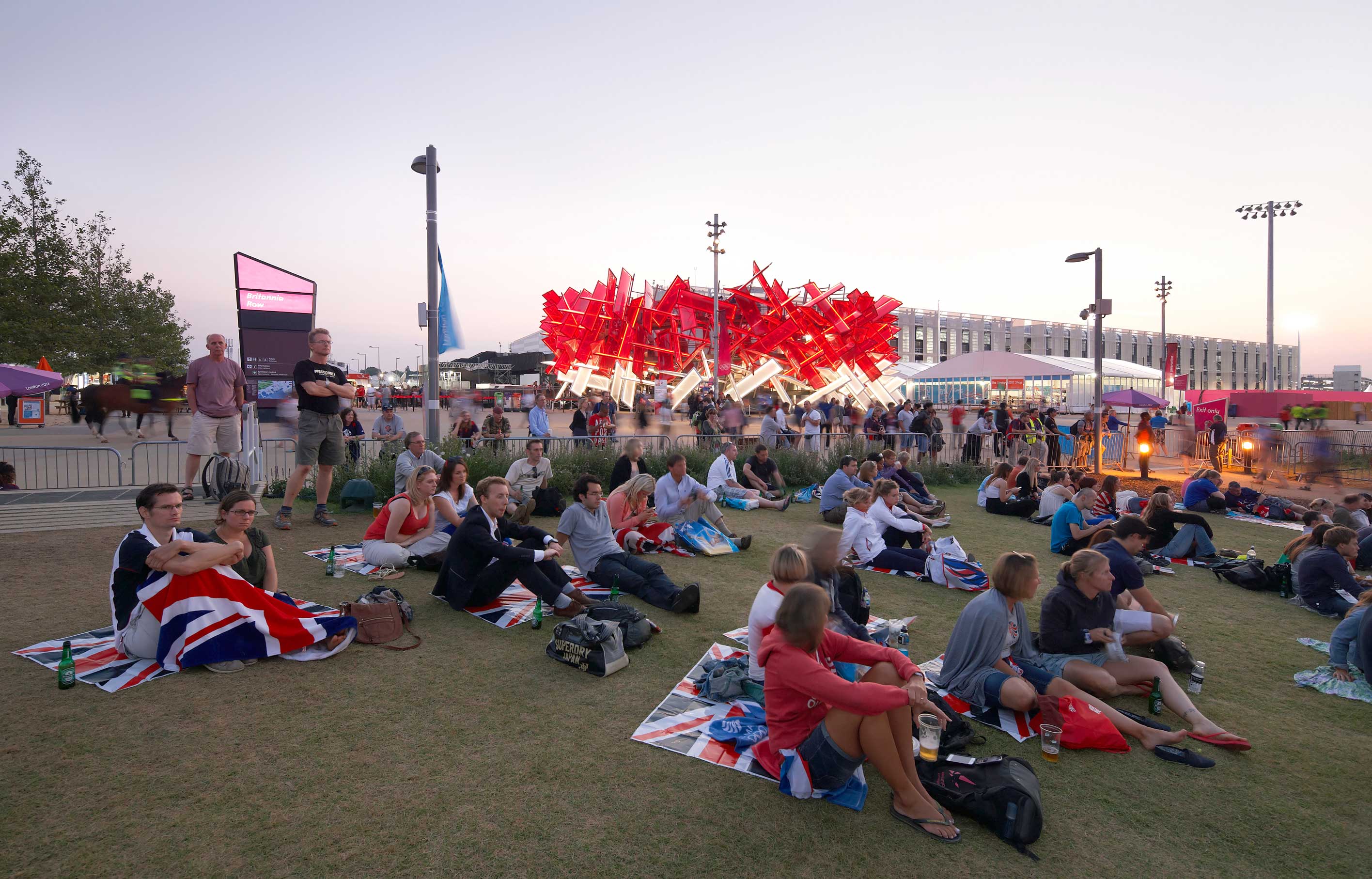 The exterior of the building was constructed with over 200 interlocked inflated air cushions. Visitors were invited to 'play' the cushions as they ascend the exterior of the pavilion, remixing 'Anywhere in the World', the track built from sounds of five different Olympic sports, created for Coca-Cola by award winning producer Mark Ronson, and Katy B.
After the construction phase was complete, Aldworth James & Bond was commissioned to build and install the interior fit out of this unique pavilion. We worked alongside Jason Bruges Studio, whose mesmerizing Aerial Dynamics light show took centre stage. This was a living, breathing installation that pulsed to the beat of Mark Ronson's track – 'Anywhere in the World'.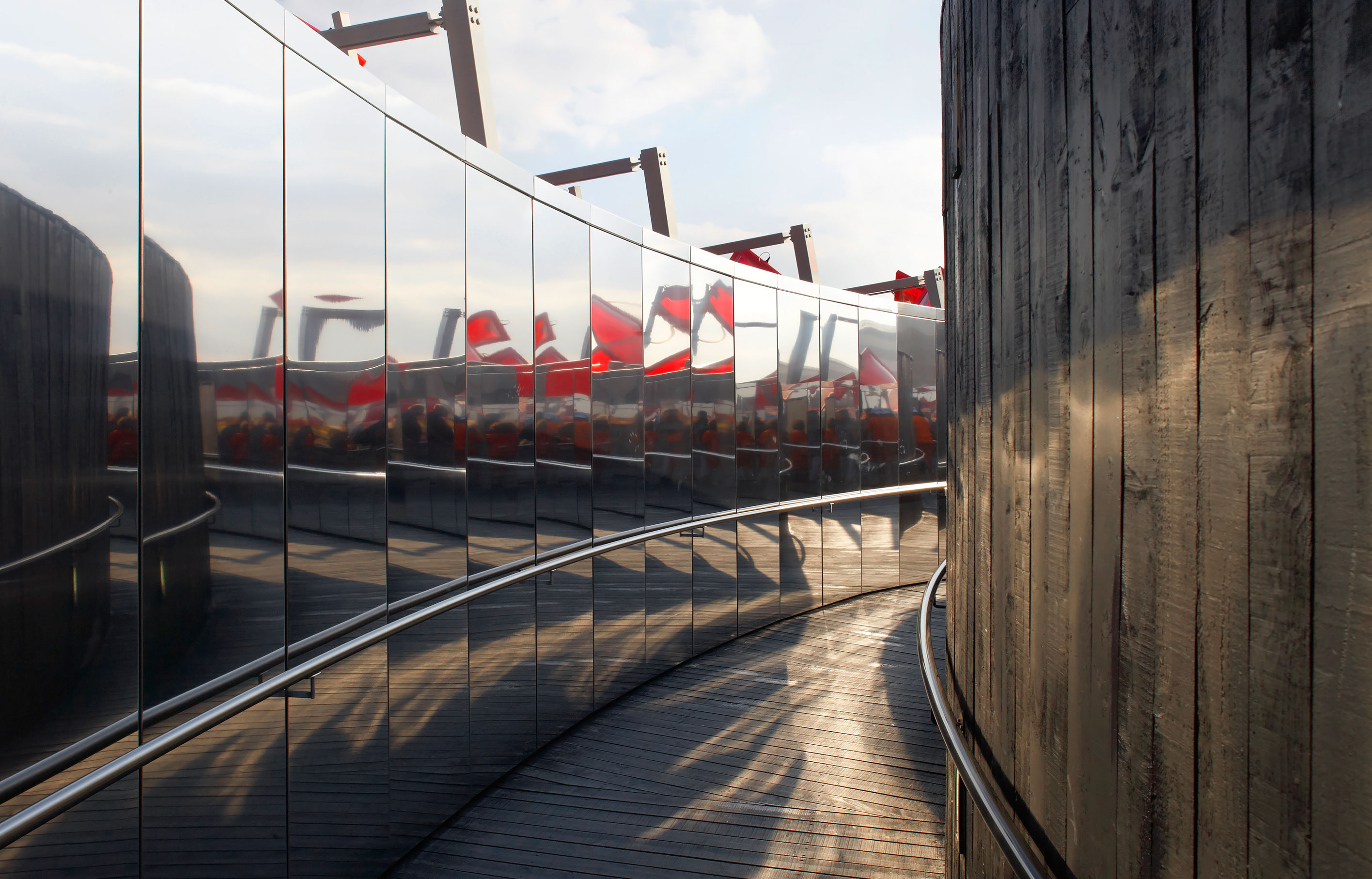 To be involved in such a high profile project, with scores of creative people and organisations was a fantastic achievement for AJ&B, and made our summer.
Photography: Hufton & Crow. Coca-Cola. Aldworth James & Bond