Dublin Townhouse
Jake Moulson
Processes
Joinery
Digital Fabrication
Metalwork
Corian® fabrication
Pressing & Finishing
What we did
Aldworth James & Bond was approached by architect Jake Moulson in 2016 to work with him on an ambitious and unique residential project. Jake's clients had tasked him with creating their dream home, unlike any residence in the world. Having acquired a Georgian townhouse in the centre of the Irish capital, work began on refurbishing the property from its previous use as an office.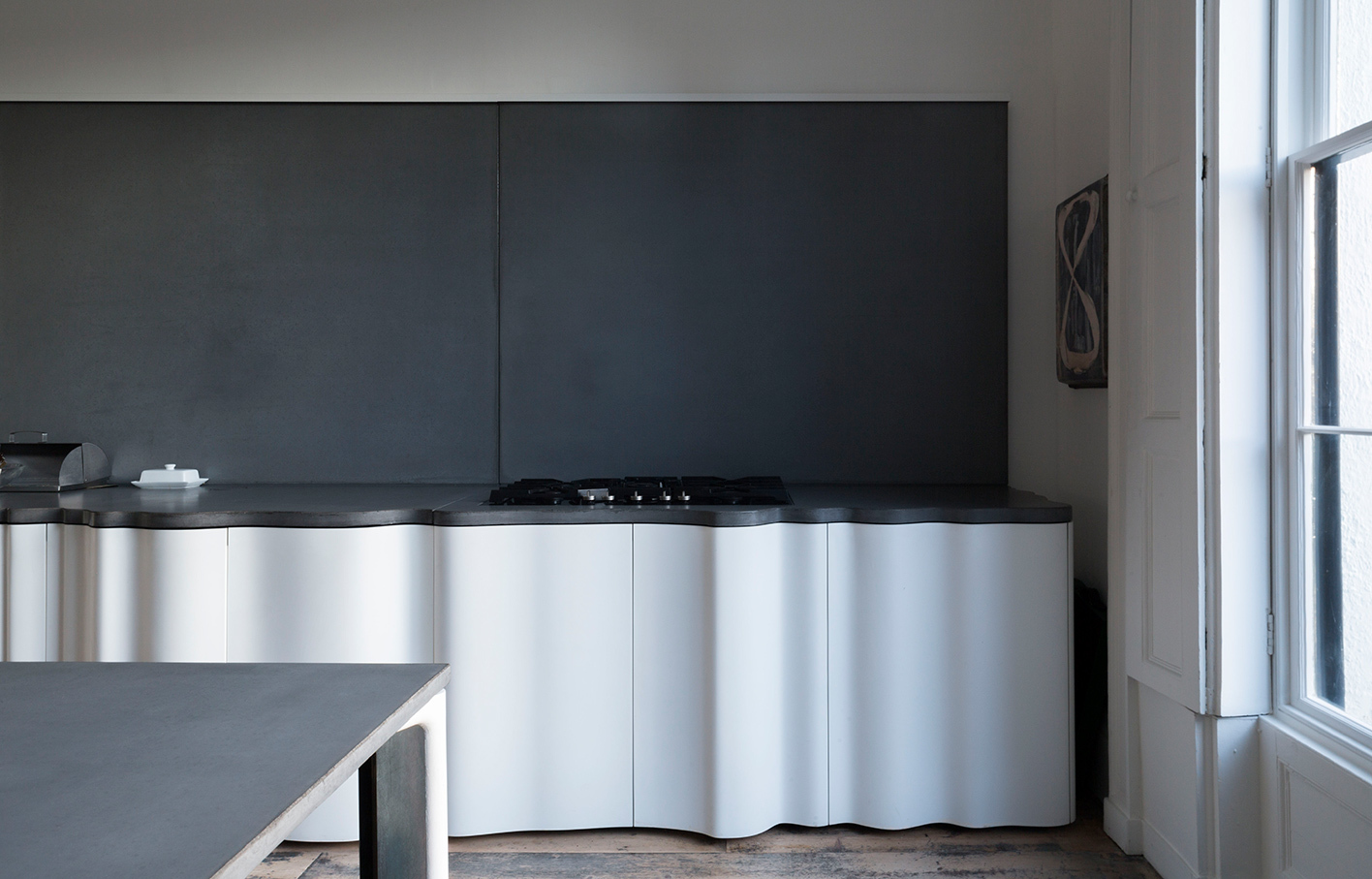 The scope of our unique joinery package included curved Corian kitchen units with a concrete worktop and splashback. We digitally fabricated MDF moulds which were used to form the heated Corian sheets into the curve running the length of the kitchen, following the corresponding curved profile of the worktop. The units included integrated appliances and push-pop opening mechanisms. We also built the concrete dining table and a dresser, which incorporated a full height refrigerator.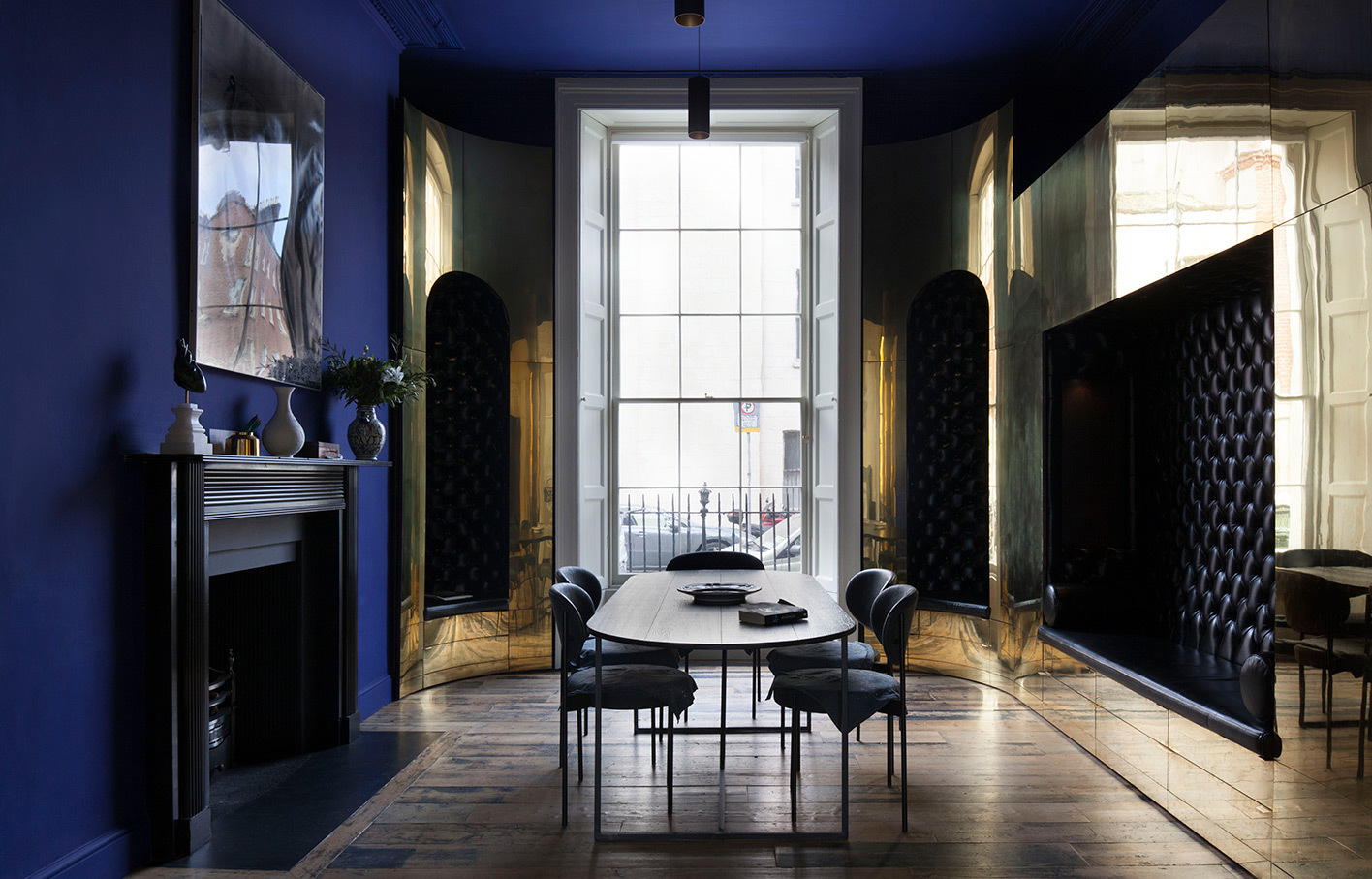 In the adjacent reception room, we built brass-fronted corner units. One comprised of cupboard storage, with the remaining fitted with Chesterfield seating booths in black leather. Hidden drawer storage sat beneath the seating booths.In the bathroom and dressing room, we fitted a full height storage unit, with 360° drawer units, seating and inside, housed shoe storage. Opposite this, we installed fitted mirrored cupboards at serrated angles.
Design by Jake Moulson & Photography by Mitsuko Moulson