Parkgate House, Battersea
Banda Property
Processes
Joinery
Finishing
Installation
Working for specialist property development company Banda Property and celebrated architecture firm FourFourSixSix, Aldworth James & Bond fabricated and installed custom joinery items for a pair of apartments in Battersea. The residential project was based at Parkgate House, a former Victorian bakery near Battersea Park.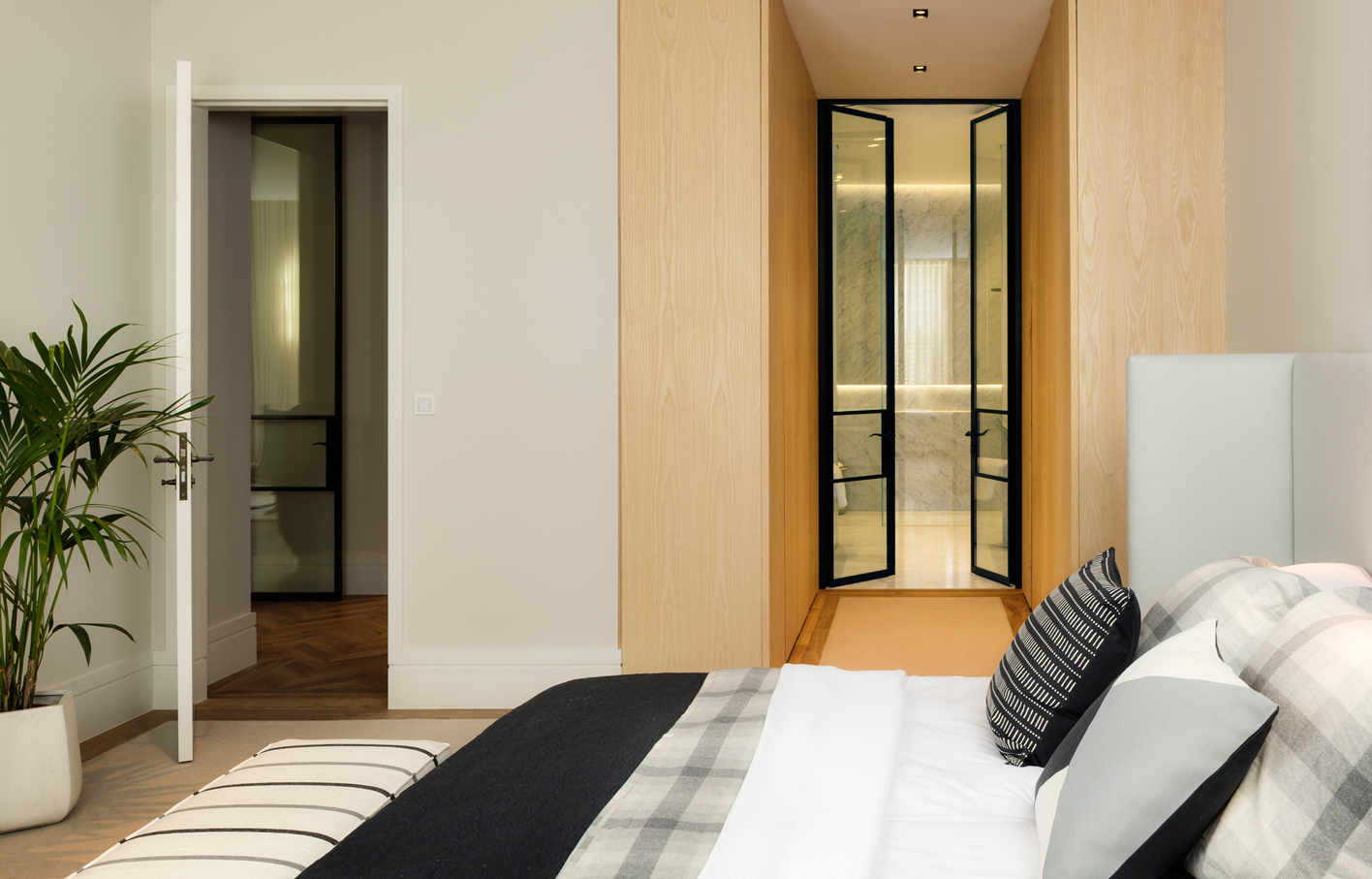 The scope of our joinery work included solid oak fitted kitchens and kitchen islands, living area bookshelves, bedroom wardrobes, hallway cupboards and panelling and bathroom vanity units. The high ceilings in both of the renovated ground floor apartments were accentuated by architects FourFourSizSix who designed full-height cupboards, wardrobes and kitchen units— all constructed from solid oak panels, built and hand finished in our workshops, before the Aldworth James & Bond install team completed on site.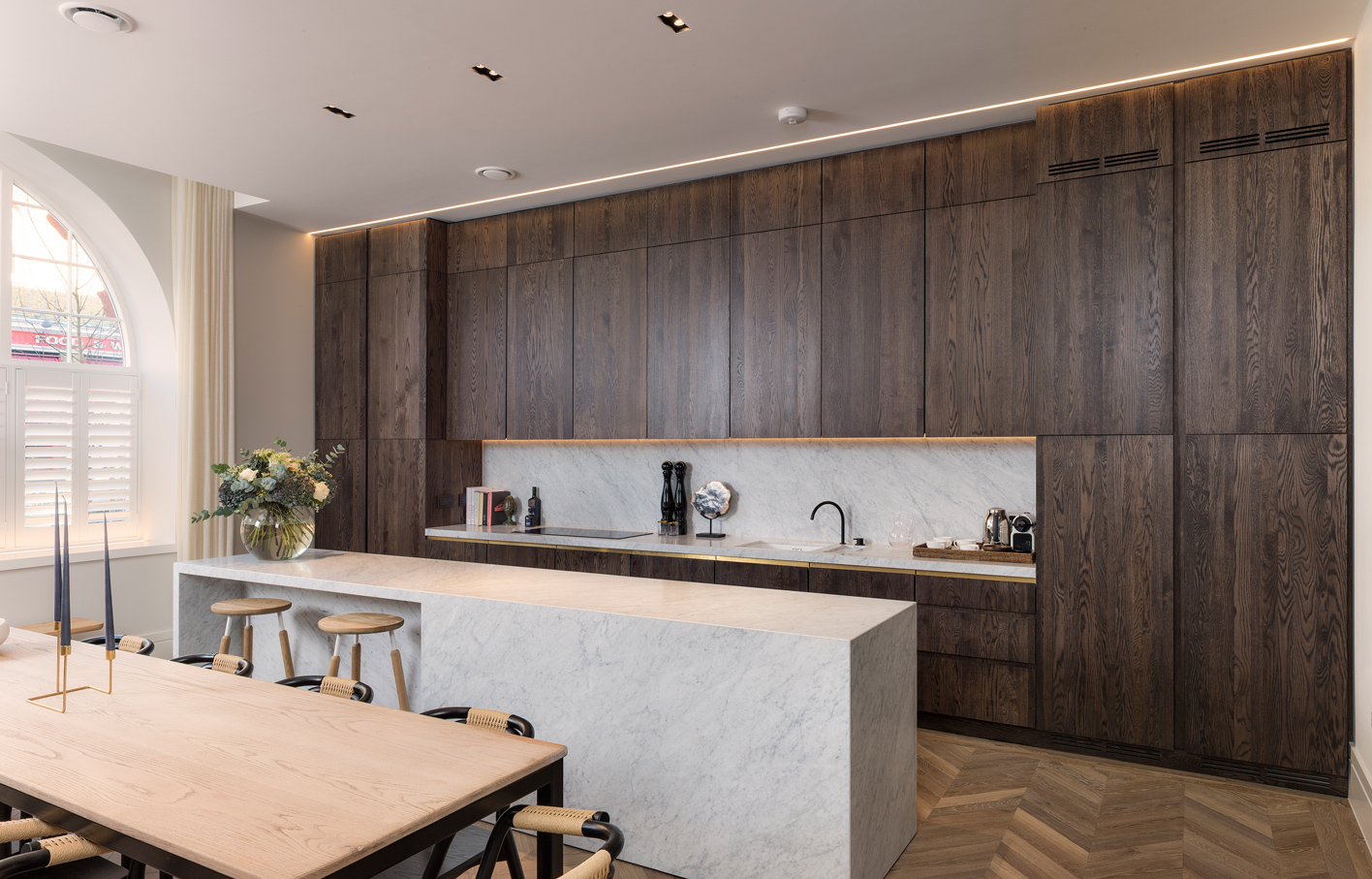 Recessed brass detailing in drawer and cupboard handles created a subtle and understated highlight to each unit, as well as integrated LCD strip lighting in the living area bookshelves. The result is a modern and luxurious interior, enhancing the building's heritage with the highest specification.
Photography: Cameron Maynard/Aperto Photos