Chelsea Clinic
Debbie Thomas
Processes
Joinery
Corian® fabrication
Decoration
Metalwork
What we did
Aldworth James & Bond worked with architects Benedict Wilhelm Design on the fit out of a brand new clinic space for Debbie Thomas, in west London. Situated on Walton Street in Chelsea, the two-storey space needed a full renovation. Our joinery work included retail display units in the retail area and window, using reclaimed oak veneer panels and brass lippings. We also fabricated a custom reception desk in oak and brass, plant display and a credenza.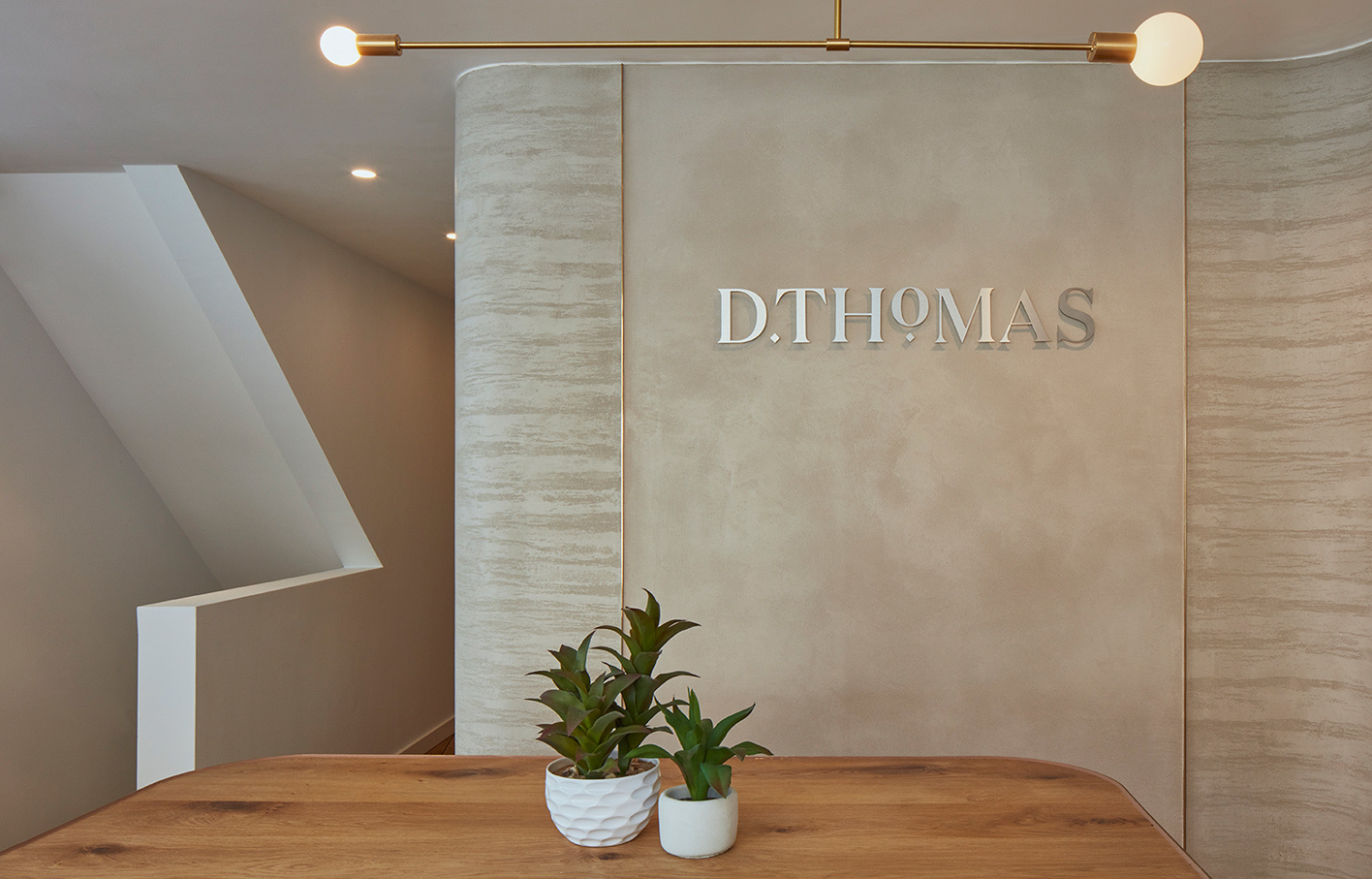 A curved wall from the reception links the clinic entrance to the treatment rooms at the rear of the space. Each of the five treatment rooms required storage cupboards and units, and Corian® worktops in Seagrass, as well as internal decoration.
Downstairs, we fitted out an additional waiting space, as well as a solid oak finger jointed staved worktop in one of the treatment rooms. To the clinic exterior, we fabricated and installed custom metal signage and ironmongery.
Photography by Ed Reeve