Creating bespoke furniture for Specialized's retail spaces.
Share
Back to Index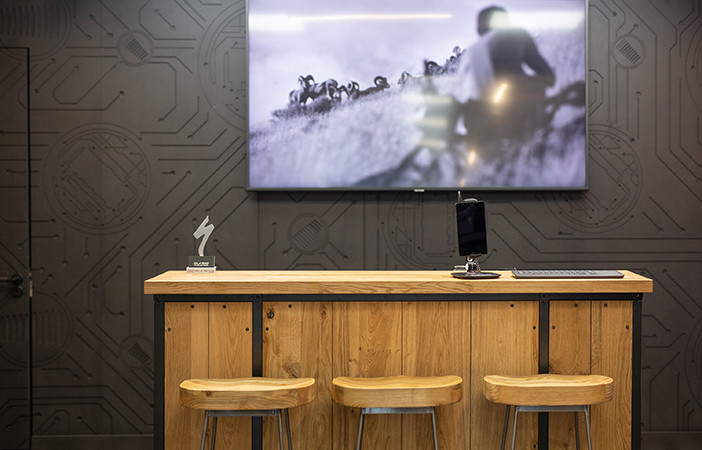 Aldworth James & Bond were approached by Specialized, a leader of bicycle manufacturing, to create two types of bars for their retail spaces.
Housed in various locations across the UK, the Turbo Tech Station and the Turbo Tech Bar, were designed, digitally fabricated and finished by hand in our Deptford studio and workshop. We used reclaimed timber and solid oak for the main body and incorporated the Specialized Rone system – a black steel frame – to create a coherent visual language within each store. Finally, Valchromat and Forbo Furniture Linoleum were used within the bars for hidden shelves and storage. 
Photography courtesy of Specialized.