Sleeping Pods feature in South East London Journal!
Share
Back to Index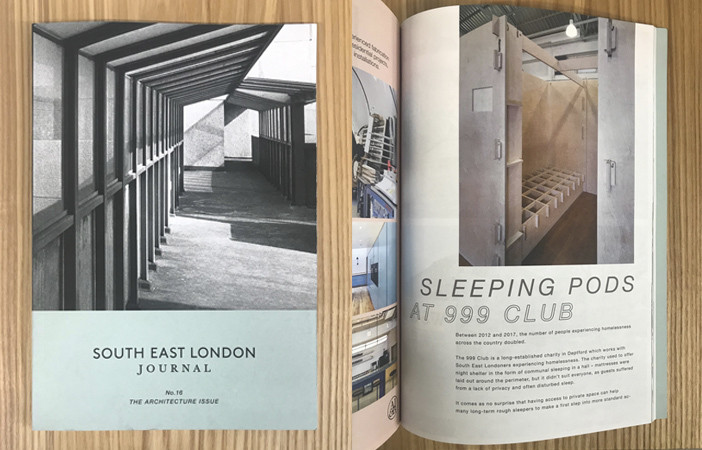 "Architecture at it finest can be life changing, and the pods are a fantastic example of this." 
We're so excited to be featured in the South East London Journal's Architecture Issue! It's a fantastic article on the Sleeping Pods designed by Reed Watts Architects and digitally fabricated by us! We're very happy we were able to support The 999 Club on the project. 
You can pick up a copy at the locations listed here.
Click here to read all about the project.