Nanban Restaurant
Moxey & Deane
Processes
Design
Joinery
Installation
Furniture manufacture
Aldworth James & Bond was appointed by Moxey & Deane architects to work on a brand new Brixton restaurant Nanban, a Japanese soul food venture by Masterchef champion Tim Anderson. The scope of our work included a new shop front featuring curved hardwood sills, as well as perimeter bar tables throughout the ground and first floor.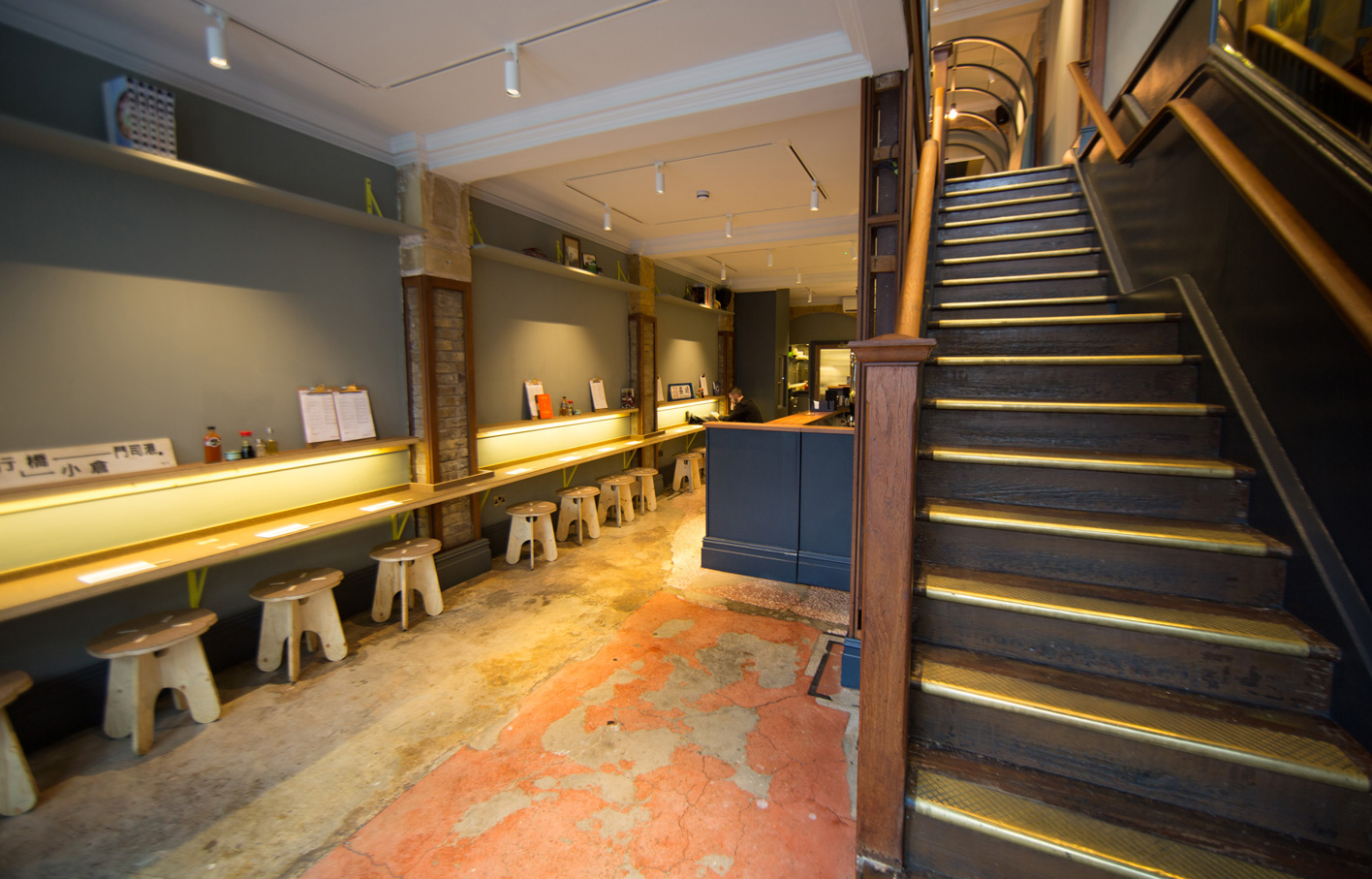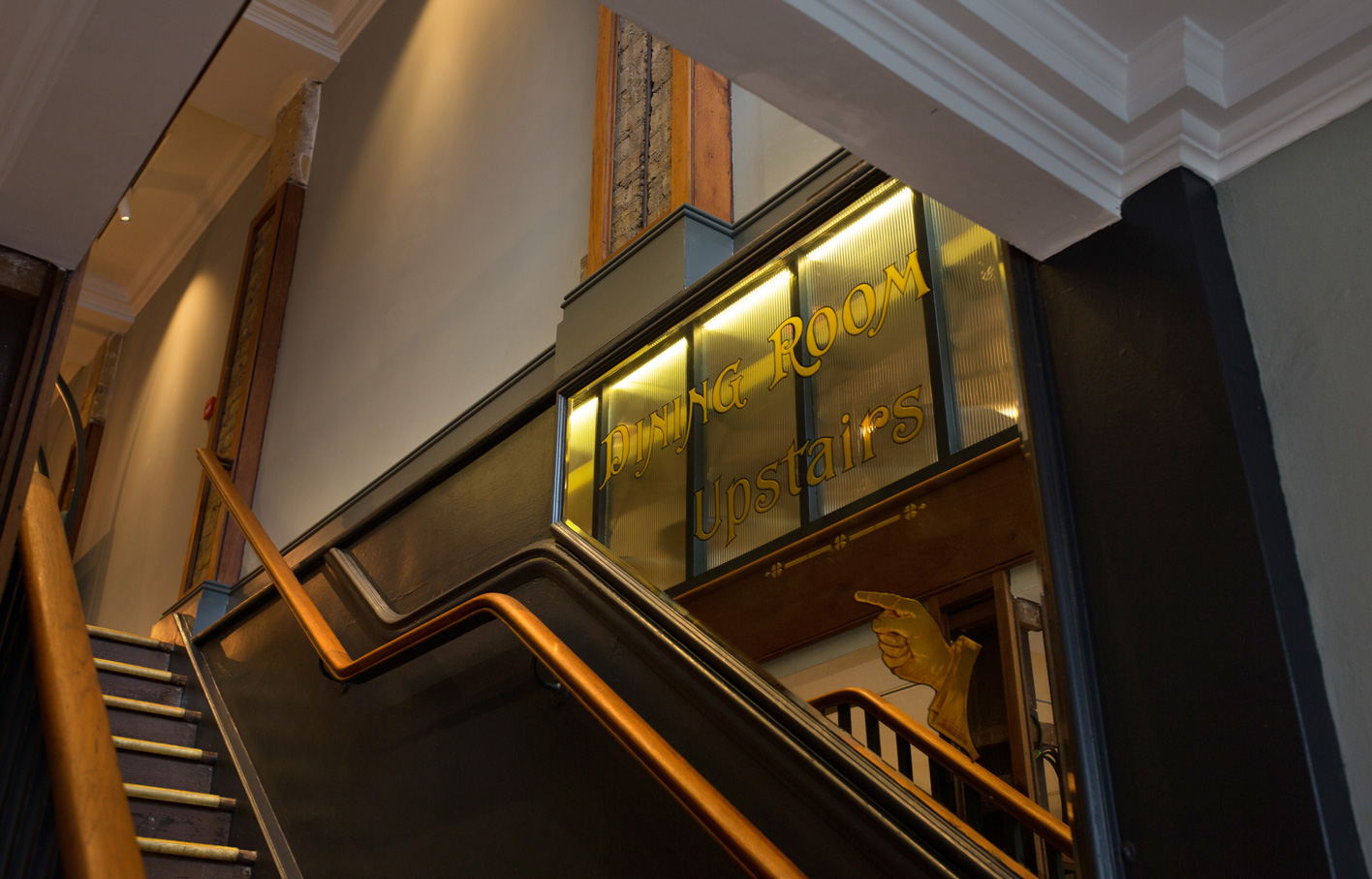 The tables were constructed using rubberised cork bonded to plywood, with butterfly join details. We also built four carriage style seating booths for the first floor, using powder-coated box steel sections, with upholstered seats and rubberised cork table tops.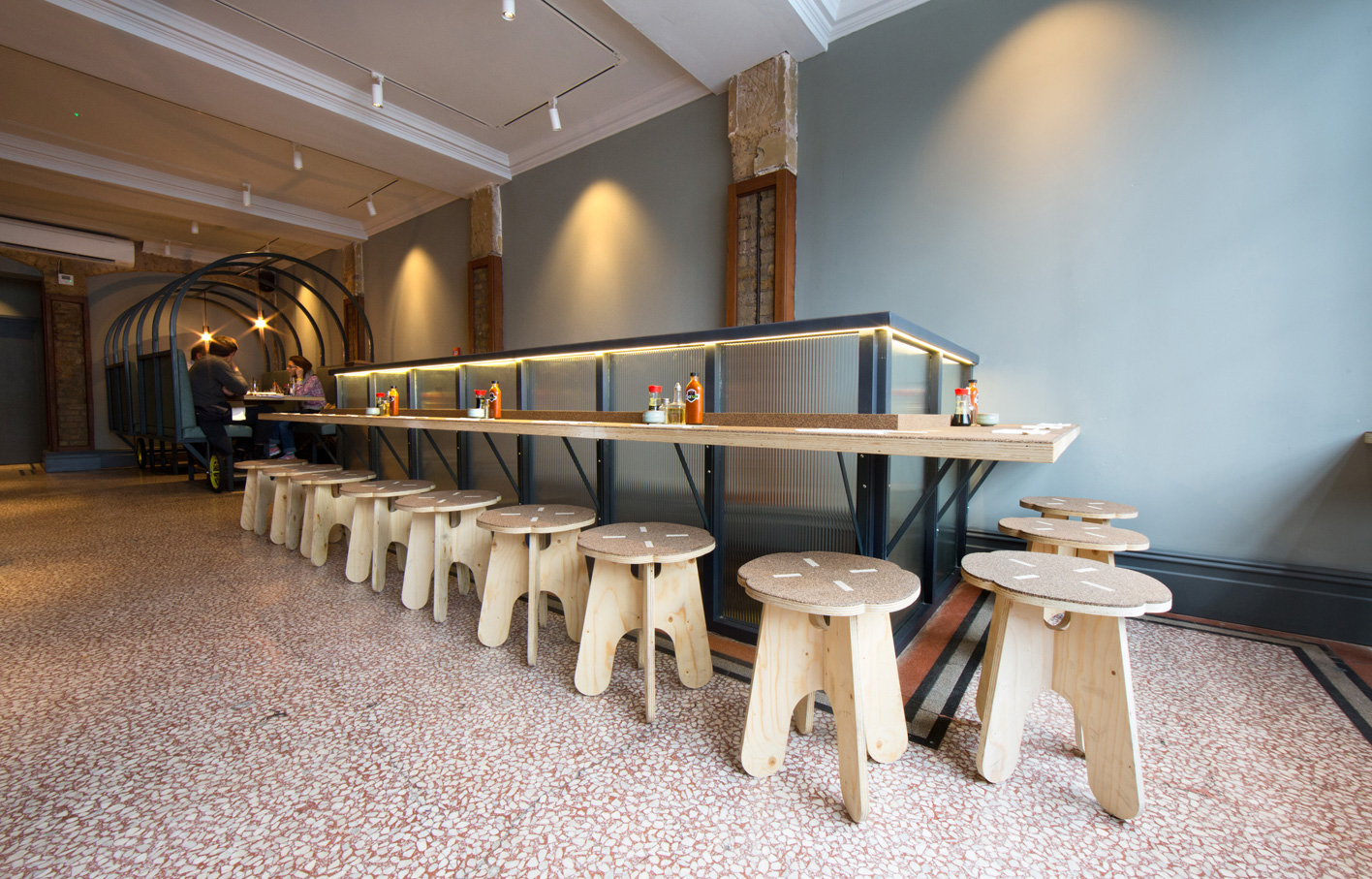 Our design team developed a stool design for CNC manufacture, using Wisa plywood and cork tops. This was a great restaurant project for Aldworth James & Bond— working with the team at Moxey & Deane was hugely enjoyable and we would highly recommend checking out the delicious food at Nanban.
Photography: Jonathan Harris