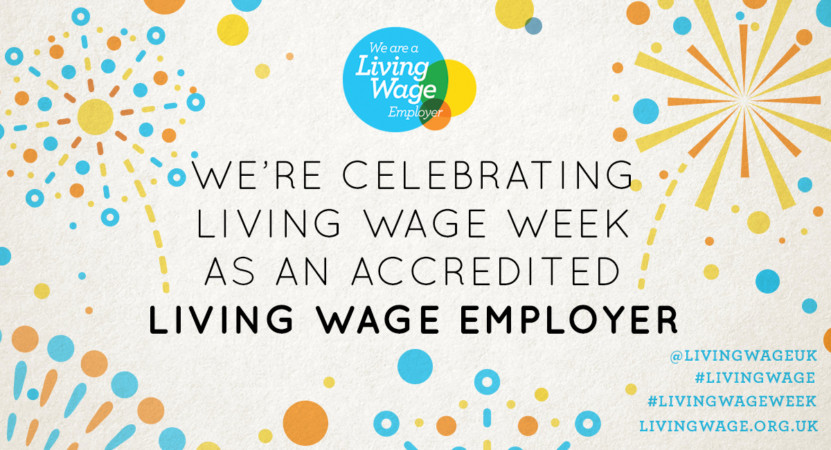 Next week companies across the country will be celebrating Living Wage Week and we are incredibly proud to have been an accredited Living Wage employer for almost three years.
The success of Aldworth James & Bond is truly down to the incredible people who work here. Not only are they all talented and intuitive, but also lovely and really fun dudes. So looking after this bunch is extremely important to us, because truth be told, if it wasn't for them we wouldn't be able to do all the great projects we have been lucky enough to have worked on over the past decade. 
It also just happens to be our own 10 year anniversary in the next couple of weeks. So, this is a double celebration for us, knowing that we have made it this far because of our amazing team, who we are proud to pay the London Living Wage. The London Living Wage is a voluntary hourly rare set by the Living Wage Foundation, according to the basic costs of living here in London, which is higher than the National Living Wage set by the government. 
We love working and living in London, making Deptford our home, which means that we are not only close to our projects and clients, but helps us to work more effectively with our team. So this accreditation is something we are incredibly proud of, signifying that we have been and will continue to be an ethical employer. 
If you are thinking of becoming an accredited Living Wage Employer, please do get in touch and we would be happy to advise on how we think this scheme brings value to our company.