The Mayor of Lewisham officially opens the 999 Club Sleeping Pods.
Share
Back to Index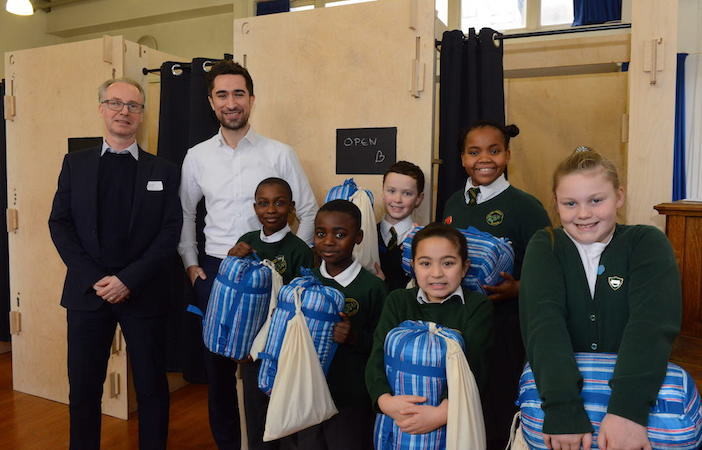 What a great start to the year. Today we were down at the 999 Club in Deptford to celebrate the launch of the new sleeping pods. The project is a modular system of interlinking structures, designed by Reed Watts, which form secure and comfortable sleeping spaces for homeless people. Made from birch plywood the design can be fabricated quickly and effectively and is assembled by hand.
The Mayor of Lewisham, Damien Egan, officially opened the pods saying, "No one should be forced to sleep rough, even for one night. It was inspiring to open such an innovative project which aims to improve the situation for homeless people in Lewisham. Schemes like this can prove true lifesavers by providing a safer space and respite from the streets, especially during the cold winter months."
The project was originally conceived as part of a competition ran by the charity Commonweal Housing. "We first got involved in the project from an enquiry with Reed Watts, and immediately it was something we became excited about. We know the work of the 999 Club and they're local to us in Deptford. So, when this came in from Reed Watts it's something we got behind straight away." explains Aldworth James & Bond Creative director Tim Hill. 
We completed the digital fabrication, finishing and installation of the sleeping pods.
Read all about the project and watch the film here.
Image: Damien Egan, Tim Fallon and Rathfern School children, who donated 80 sleeping bags and toiletry packs for homeless people.
Photography: Ian Enness