South East Makers Club X Giles Miller Studio X Aldworth James & Bond
Share
Back to Index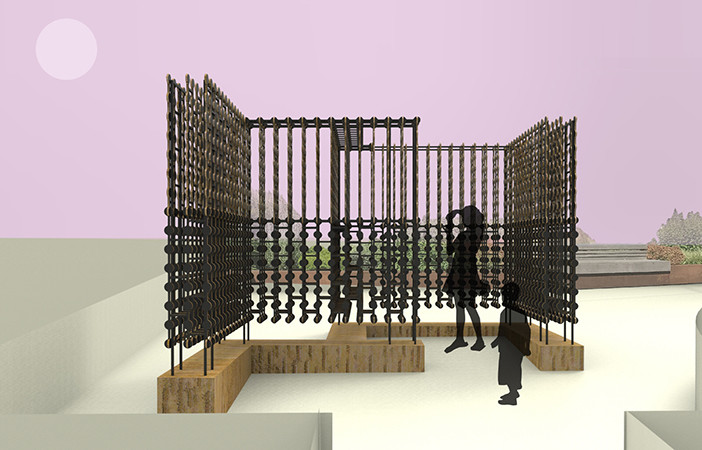 We are SO EXCITED to announce that we are working with Giles Miller Studio on a special project for this year's South East Maker's Club. Called 'Byplace', the immersive installation will be at the centre of SEMC, which is focusing its activities in Deptford. 

Celebrating the marriage between design and making, the large-scale sculptural structure plays on density and perspective, drawing on Giles Miller Studio's award-winning aesthetic. The installation will be located on the Grade 2 listed Carriage Ramp in Deptford Market Yard and will be visible from four directions from its elevated position with the ambition to engage local residents as well as visitors from the London Design Festival. We have received wonderful support from material sponsors DHH Timber, and engineering specialists Shockledge.
Nik James, managing director here at Aldworth James & Bond: "We are big fans of South East Makers Club, it's such a great idea. There is a strong network of makers and creatives in South East London, and we appreciate the honesty and rawness of the event. We all know and love the headline events and traditional design districts of LDF, but it's brilliant to be championing the design, craft and making that's happening here in Deptford.
Giles Miller has been a friend of Aldworth James & Bond for a long time. We love his studio's work and how they do it. Working with Giles and the South East Makers Club in our neighbourhood is a dream collaboration for us." 
The exciting weekend of activity spans Friday 14th to Sunday 16th September, and also includes workshops, events and exhibitions. Follow the journey — #SEMC18