We have won a Mayor of Lewisham Business Award
Share
Back to Index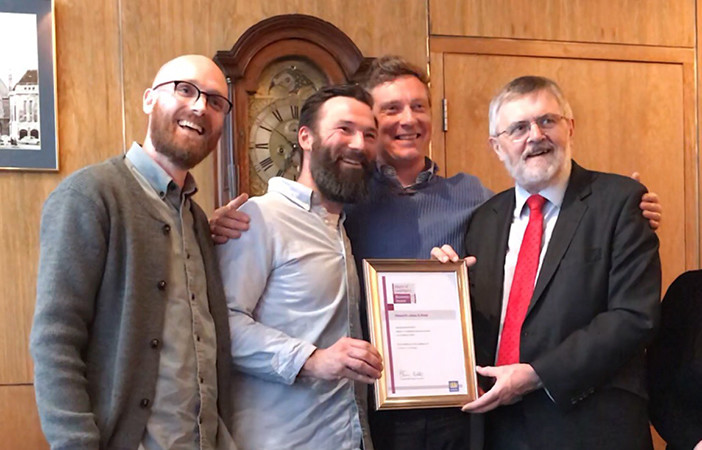 We are delighted to share the news that we have received a Mayor of London Business Award, winning the London Living Wage category for 2018. 
On Monday 26th March, our directors Del, Nik and Tim attended the awards ceremony at Catford Town Hall, with council members and other winning businesses. The Mayor of Lewisham - Sir Steve Bullock - paid tribute to our work in the borough and was particularly impressed by our commitment to the London Living Wage, as a small independent business, for both our own employees and through our supply chain. Founder and financial director Nik James added that 'our makers are the most important part of our business, and without them, we wouldn't make the beautiful things we do — they are central to our success'. 
We were selected from a number of Living Wage Employers in Lewisham, with the Mayor and the SE London Chamber of Commerce having the final vote. Since our Living Wage Foundation accreditation in 2015, Aldworth James & Bond has been a fully committed member of the scheme, which alongside the other benefits, development and wellbeing initiatives help make our business a safe, creative and enjoyable environment in which to work.