Building a sensory playground for children with autism.
Share
Back to Index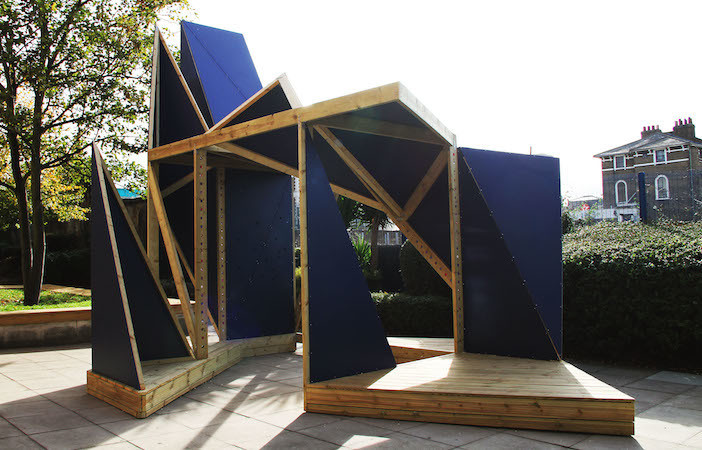 Working with Matt + Fiona, timber merchant James Latham and Price & Myers, we fabricated a sensory playground for the children at The Phoenix School. The pupils at the school were invited to design a space which could be constructed out of multiple triangles. The entries were judged by fellow students and modelled to determine the chosen design. 
The final structure, The Phoenix Playground Room, is a sensory experience built for, and by, children with autism. The large-scale space is built out of plywood which we fabricated in our workshop in Deptford. Volunteers then helped to install the playground bringing it to life at their new school.